Body
VISN 19/QUERI PI 18-181: Implementation and Evaluation of a Multifaceted Provider Support Initiative to Improve Access to Opioid Use Disorder Treatment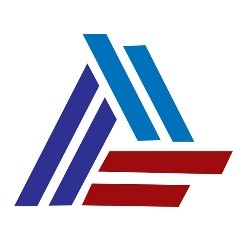 The goal of Addiction Treatment In Primary Care EXpansion (APEX) is to address the "VA Priority Goal" of improving access to medication-assisted treatment for OUD & alternative therapies for pain. This is to be accomplished by improving access to medication-assisted therapy for OUD in primary care settings at VA facilities.
METHODOLOGY:
APEX investigators are conducting several implementation strategies to improve access to medication-assisted therapy at the VA.
Individualized Physician Training Support
VA Care providers have the opportunity to access mentorship opportunities, attend buprenorphine wavier training (X-Waiver), and participate in OUD webinars and journal clubs.
Hub and Spoke MAT Implementation
The Hub-and-Spoke Model allows Community Based Outpatient Clinics (CBOC) primary care providers (the spoke) three different ways to personalize patient treatment. Providers are  able to..
Refer OUD patients to the Salt Lake City Veterans Administration Health Care System (SLCVAHCS) providers (the hub) for permanent empanelment,
Refer patient for to SLCVAHCS for stabilization and then resume providing treatment once the patient has been stabilized.
Receive personalized e-consultation from an addiction care specialist to assist in developing a treatment plan for specific patients being treated at local CBOC.
The incentivization strategy is being implemented in Denver to encourage local healthcare providers to complete buprenorphine training & obtain a buprenorphine waiver. This will hopefully decrease panel loads on currently waivered providers and provide Veterans with more timely care, and more OUD providers to choose from.
IMPACT:
APEX has conducted six visits to CBOC's located in VISN 19. During these visits over 62 practitioners have received training and SUD instruction. Providers were also educated on how to use the three different "Hub and Spoke Models" that are now available in VISN 19. CBOC's were also provided information about X-Waiver Training, information about monthly SUD webinars, and informed about mentorship opportunities available to assist PCPs in implementing SUD treatment.
            These visits have led to the planning and creation of a local SUD conference that was held twice in July called "Addressing Addiction in Primary Care". The conference provided local CBOC providers and staff an opportunity to more thoroughly learn how to better integrate Veteran-centered addiction care in their primary care setting. 49 CBOC providers and staff received specific training on…
The role of PC in addiction treatment
How to identify addicted patients in a provider's panel
Addressing opioid use vs. opioid misuse vs. opioid use disorder
Pain management, chronic pain – The intersection of pain and addiction
OUD Medications and their proper use
Complex Patients-Hub & Spoke MAT Model
The APEX study was recently able to complete interviews with 10 Veterans about their experience with Opioid Replacement Therapy (ORT) in primary care settings at the VA. The interviews concluded that Veterans were generally pleased with the ORT they received. Veterans reported that the treatment was convenient, personalized, and that they felt like they were included in the decision-making process. In the next phase of APEX future interviews will be conducted on both the patient and provider level. Future studies are required to get a better understanding on the patient experience of having ORT transitioned to primary care.
| | | | |
| --- | --- | --- | --- |
| Denver, CO -Corresponding PI: | Salt Lake City, UT -Corresponding PI: | Operational Partners: | Research Team: |
| Joseph Frank, MD, MPH | Adam Gordon, MD, MPH, | VISN19, Rocky Mountain VA Network. | Matthew Dungan, MPH, CPH |