Fellowship in functional neurosurgery
The Functional Neurosurgery Fellow receives a broad exposure to and valuable experience with all aspects of functional neurosurgery procedures, including movement disorder, pain, and epilepsy surgeries.
Movement disorder surgery will include focused ultrasound, MRI-guided asleep DBS, awake DBS with microelectrode recording, and radiofrequency lesioning. Epilepsy surgery will include stereo-EEG, grid/strip placement, responsive neurostimulator placement, DBS, VNS, laser ablation, and resection. Pain procedures include microvascular decompressions, percutaneous rhizotomies, and radiosurgery lesioning.
The Functional Neurosurgery fellowship is a Committee on Advanced Subspecialty Training (CAST)–approved fellowship program.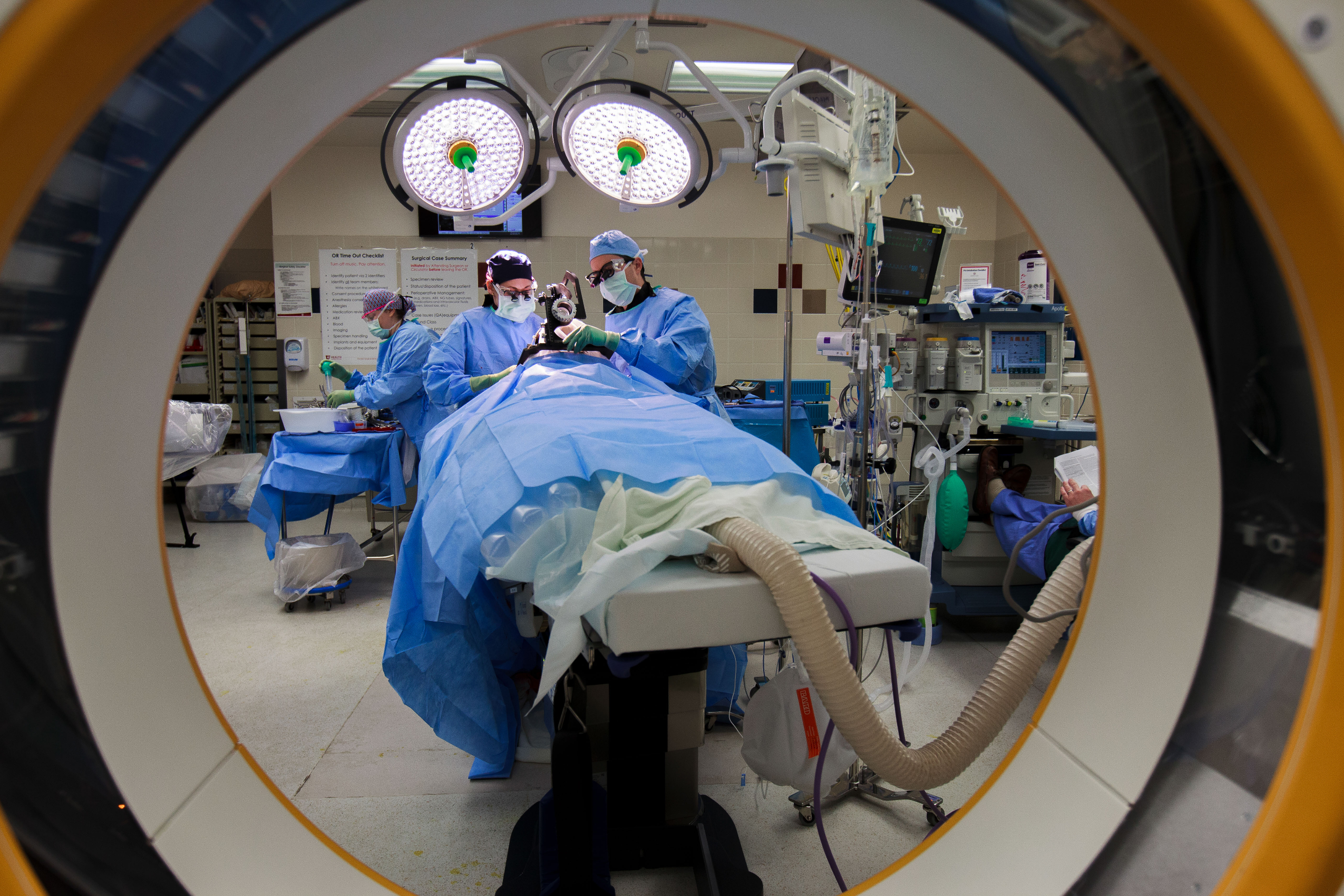 Fellowship Information
Currently Accepting Applications: We are currently accepting applications for the 2024–2025 functional neurosurgery fellowship position and will conduct interviews on a rolling basis until the position is filled. 
Application Process: Contact the Academic Program Coordinator, Stephanie Van Hemert (stephanie.vanhemert@hsc.utah.edu), 1-3 years in advance, with your CV and completed Functional Neurosurgery Fellowship Application.
Other Details:
Salary/Benefits:  Please see the UUH GME website for details
Accreditation: CAST approved
Program Length: 1 year
Location/Campus: University of Utah Hospital
Start of Program: July 1
Number of Fellows per Year: 1
Clinical Lectures & Didactics:
Academic Program Coordinator
Department of Neurosurgery
Phone: 801-581-6908
University of Utah Health Care
Clinical Neurosciences Center
175 North Medical Drive East
Salt Lake City, UT 84132
PAST FUNCTIONAL NEUROSURGERY FELLOWS:
---
2021-2022 Bornali Kundu, MD, PhD (Enfolded Fellow)