Fellowship in Neuroendovascular Surgery
The Neuroendovascular fellow receives a broad exposure to all aspects of neuroendovascular surgery procedures for adults and pediatrics, including the treatment of aneurysms, brain arteriovenous malformations, arteriovenous fistulas of the brain, tumors of the central nervous system, strokes, occlusive vascular diseases, revascularization, traumatic injury, maxillofacial vascular malformations spinal compression fractures and tumors.
The first year will be focused on diagnostic neuroangiography. The second year will be focused on neuro-interventional procedures. We will accept applicants for either one or two year positions, depending on any prior fellowship training in diagnostic neuroangiography. Candidates with previous training in diagnostic neuroangiography can apply for the second year neuro-interventional portion only.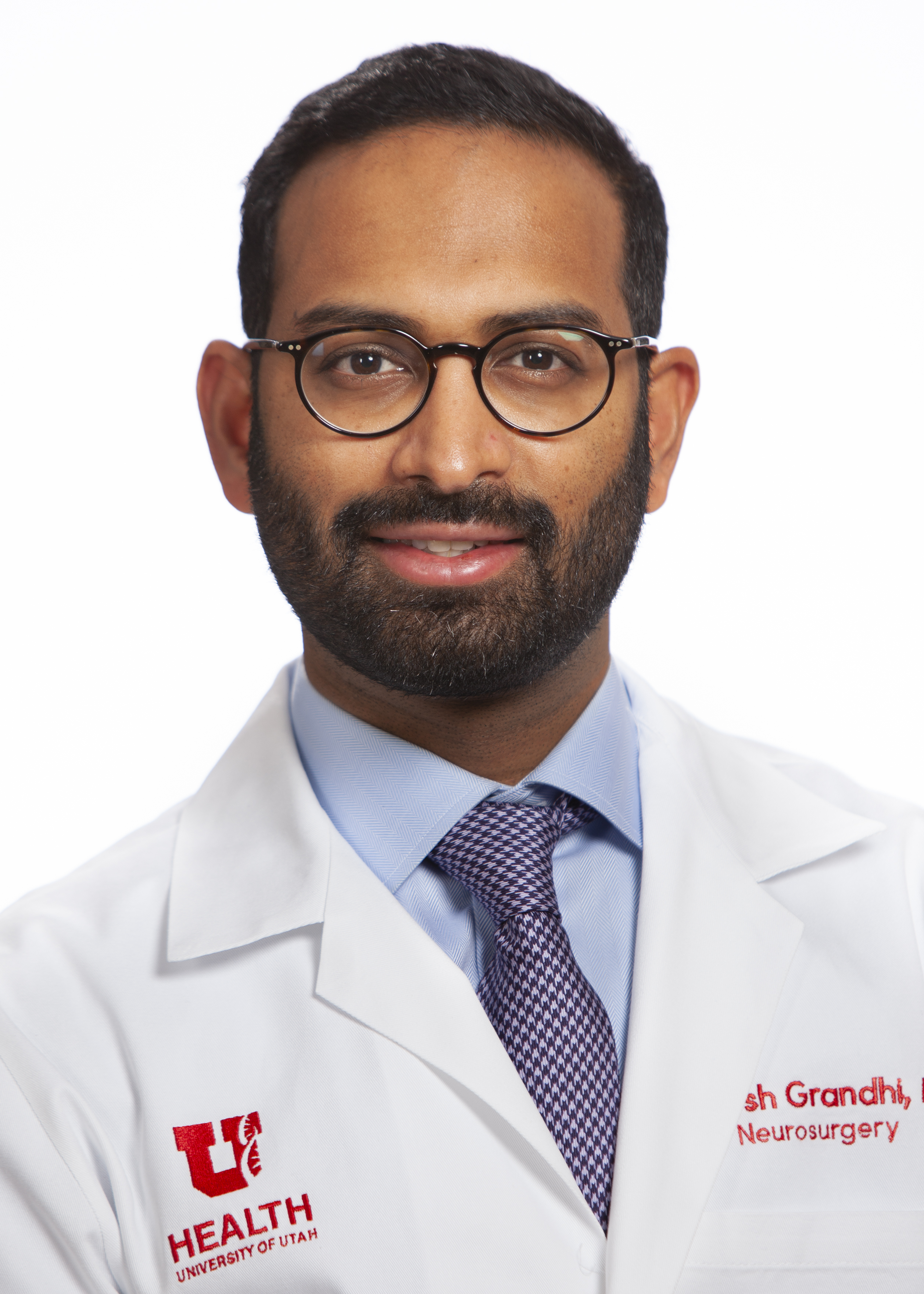 Currently Accepting Applications: Our Neuroendovascular fellowship position has been filled until 2025-2026, however we will continue accepting applications and conduct interviews on a rolling basis.
Application Process: Contact the Academic Program Manager, Joanne Kamahele (Joanne.Kamahele@hsc.utah.edu) 1-3 years in advance, with your CV and completed Neuroendovascular Fellowship Application. 
Other Details:
Salary/Benefits: Please see the UUH GME website for details
Accreditation: CAST approved
Program Length: 1 year (with the possibility of a second year depending on prior training in diagnostic neuroangiography)
Location/Campus: University of Utah Hospital/Intermountain Medical Center
Start of Program: July 1
Number of Fellows per Year: 1
Clinical Lectures & Didactics: The fellow will participate in a weekly multi-disciplinary Cerebrovascular Conference each Tuesday, and be responsible for leading the Department of Neurosurgery Vascular Division Case Conference each Friday. The fellow will attend monthly Cerebrovascular Neurosurgery conferences in which there will be didactic and case-based learning. Fellows will also be involved in teaching both neurosurgery residents and medical students.
Fellows are encouraged to engage in original scientific research and can collaborate with and supervise the research and publications of residents and medical students. Fellows will also have tremendous opportunities to participate in the multiple ongoing research efforts within the Cerebrovascular Division, including basic science, translation, and a multitude of clinical projects and registries including large data consortiums such as STAR and CONDOR.
Department of Neurosurgery
Phone: 801-581-6908
University of Utah Health Care
Clinical Neurosciences Center
175 North Medical Drive East
Salt Lake City, UT 84132
PAST NEUROENDOVASCULAR FELLOWS:
---
2021-2022 Zoya A. Voronovich, MD
2020-2021 Al-Wala Awad, MD (Enfolded Fellow)
2018-2019 Sylvia Gesheva Baxter, MD
2017-2018 Nam Keun Yoon, MD (Enfolded Fellow)
2016-2017 Craig Kilburg, MD (Enfolded Fellow)
2015-2016 Marcus Mazur, MD (Enfolded Fellow)