Fellowship in Neuroendovascular Surgery
The Neuroendovascular fellow receives a broad exposure to all aspects of neuroendovascular surgery procedures for adults and pediatrics, including the treatment of aneurysms, brain arteriovenous malformations, arteriovenous fistulas of the brain, tumors of the central nervous system, strokes, occlusive vascular diseases, revascularization, traumatic injury, maxillofacial vascular malformations spinal compression fractures and tumors.
The first year will be focused on diagnostic neuroangiography. The second year will be focused on neuro-interventional procedures. We will accept applicants for either one or two year positions, depending on any prior fellowship training in diagnostic neuroangiography. Candidates with previous training in diagnostic neuroangiography can apply for the second year neuro-interventional portion only.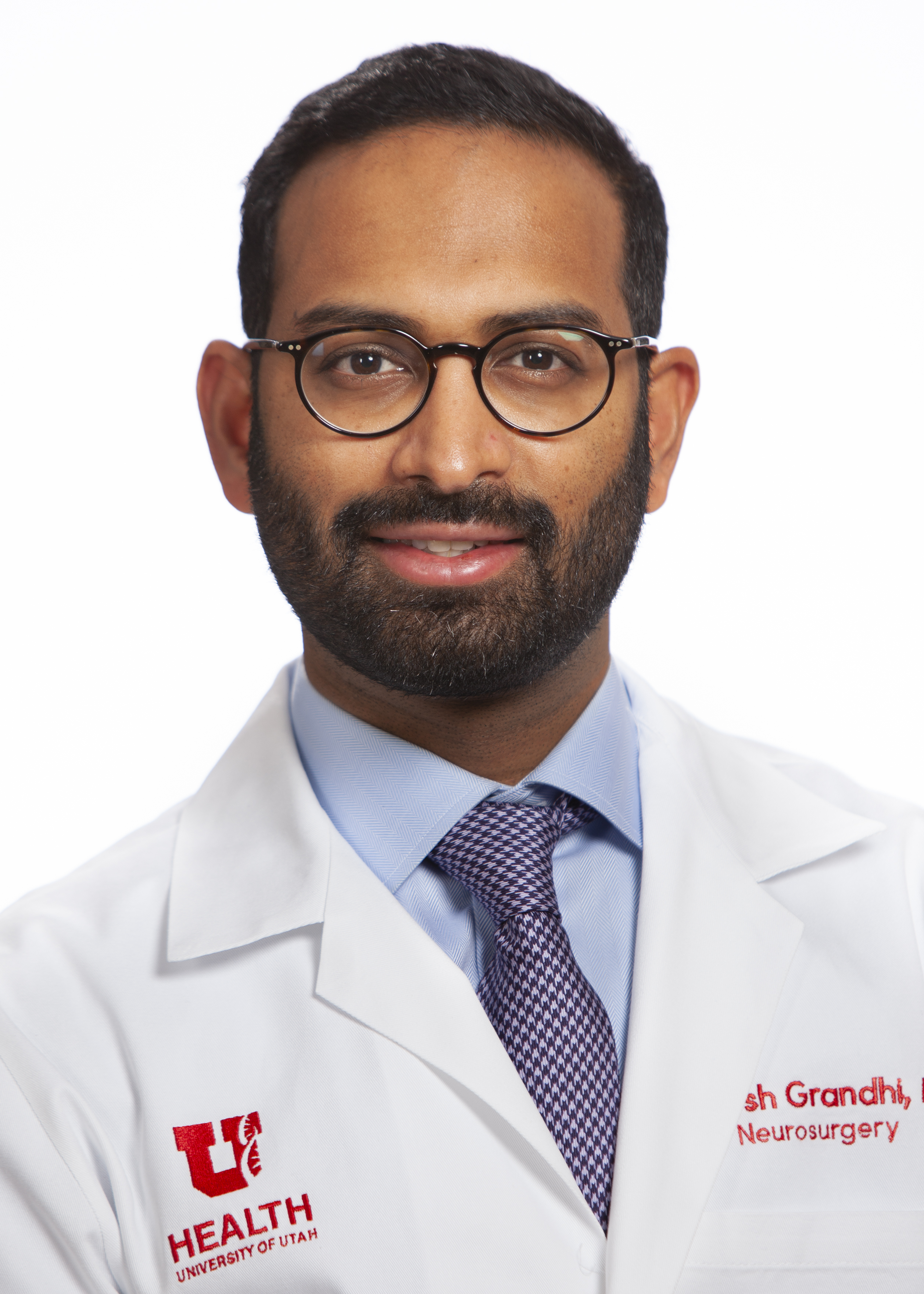 Fellowship Information
Currently Accepting Applications: Our Neuroendovascular fellowship position has been filled until 2025-2026, however we will continue accepting applications and conduct interviews on a rolling basis.
Application Process: Contact the Academic Program Manager, Amy Ekins C-TAGME,  (amy.ekins@hsc.utah.edu) between 1-3 years in advance, with your CV and completed Neuroendovascular Fellowship Application. 
Other Details:
Salary/Benefits: Please see the UUH GME website for details
Accreditation: CAST approved
Program Length: 1 year (with the possibility of a second year depending on prior training in diagnostic neuroangiography)
Location/Campus: University of Utah Hospital/Intermountain Medical Center
Start of Program: July 1
Number of Fellows per Year: 1
Clinical Lectures & Didactics
Contact Us
Amy Ekins, C-TAGME Academic Program Manager Phone: 801-585-2453 Fax: 801-581-4385 Email: amy.ekins@hsc.utah.edu Department of Neurosurgery University of Utah Health Care 175 N. Medical Drive East, 5th Floor Salt Lake City, UT 84132
PAST NEUROENDOVASCULAR FELLOWS:
---