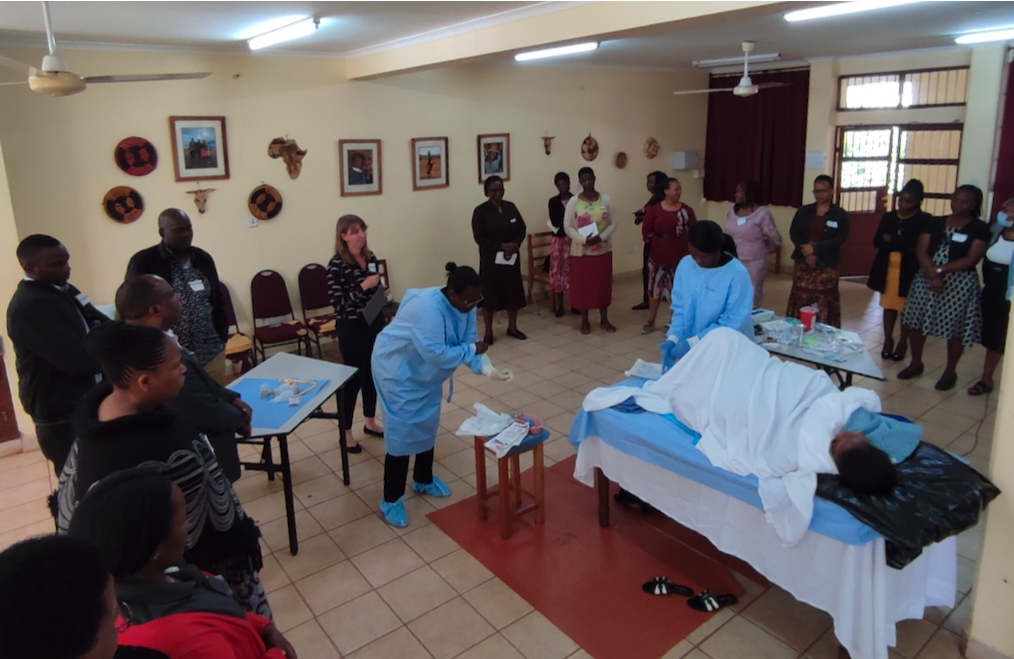 Education Time Out Simulation Training
Education Timeout Simulation Training is a project that provides innovative training to improve resident education. Teaching residents in the operating room (OR) is necessary to produce competent, safe surgeons. The use of guided discovery learning, where an expert guides the learner in a structured manner, in the OR has the potential to improve surgical education. The Education Time-Out (ETO) is a perioperative tool that can support surgeon-teachers and surgeon-learners in incorporating guided discovery learning into the OR.
The University of Utah, School of Medicine's LIFT Simulation Design Lab, in collaboration with the Department of Educational Psychology, has been awarded a three-year Board Grant from the Josiah Macy Jr. Foundation. Established in 1930, the Josiah Macy Jr. Foundation is the only national foundation dedicated solely to improving the education of health professionals. The Foundation's guiding principal is that "Health education has at its core a strong social mission: to serve the public's needs and improve the health of the public". This grant will fund Project ARIISE: Addressing Racial Inequities through Interprofessional Simulation and Experiential Learning.
Project ARIISE will create an interprofessional learning program that aims to improve patient care by training faculty, residents, fellows, and students to recognize their bias and repair relationships through respectful communication and dialogue. By leveraging the power of simulation and experiential learning, the project will equip learners to address the multilayered dimensions of implicit bias and how it affects maternal health care quality and outcomes. Project ARIISE places the patient experience at the center of student learning. Community engagement sessions will invite women and families from communities of color to dialogue about their experiences accessing maternal health care. The stories, messages, and solutions shared during these storytelling and listening sessions will become the foundation of training workshops. In addition to simulation experiences, participants will engage with an arts-based experience that synthesizes the community engagement sessions and promotes further discussion and action toward real change.
Challenge: How do we keep simulation facilitators engaged and sustain their skills and learning at a distance?
Elevation: Super Divya is a virtual interactive graphic novel. The heroine Super Divya is an expert facilitator that provides the learner with fun and interactive ways to improve their skills of facilitation, simulation, and debriefing.
Application: Over the last 5 years the the LIFT Lab in conjunction with UCSF Institute for Global Health and Sciences and PRONTO International and in collaboration with the Bill and Melinda Gates Foundation and CARE India have trained over 750 nurses as simulation and team-training mentors in a statewide effort to improve neonatal and maternal mortality in Bihar, India. These nurses received in-person training and are now doing simulations in over 300 clinics across the state. In an effort to support their facilitation and debriefing skills we teamed up with Nugget Head Studioz, our team to develop a series of 10 graphic novel-style training modules and are evaluating their feasibility, usability and effectiveness.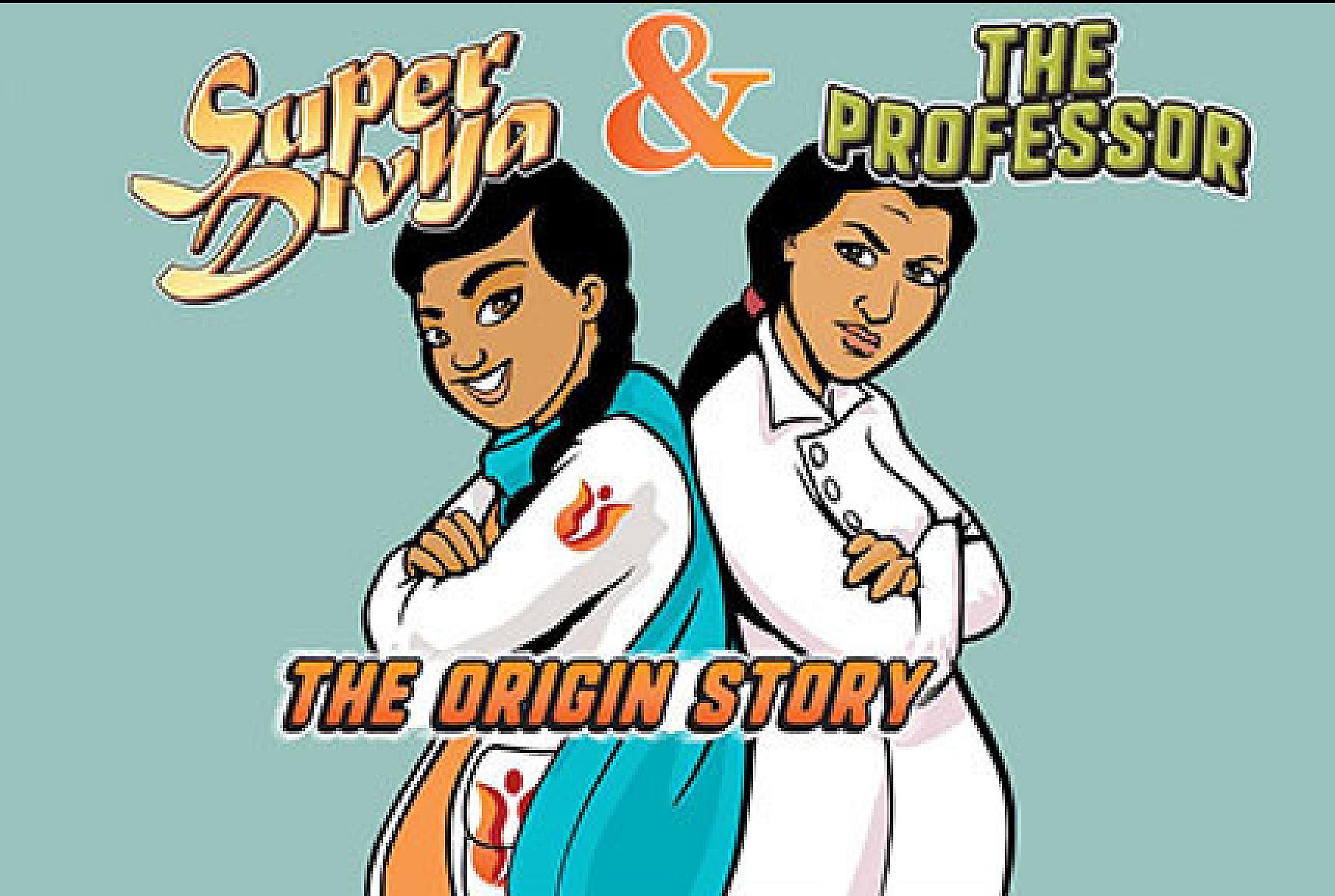 Challenge: How can the Family Planning Elevated (FPE), a state-wide initiative to expand access to contraceptive services, support clinics in improving patient and system quality of care.
Elevation: In-situ simulations that look at clinic flow, client intake, person-centered contraceptive counseling, billing and coding, and program implementation.
Application: FPE contracted LIFT Simulation Design Lab to perform on-site simulations to emphasize clinic work flow and patient-based contraceptive counseling. Within the simulation trainings, we are able to identify systemic challenges and create an action plan to improve system and patient outcomes.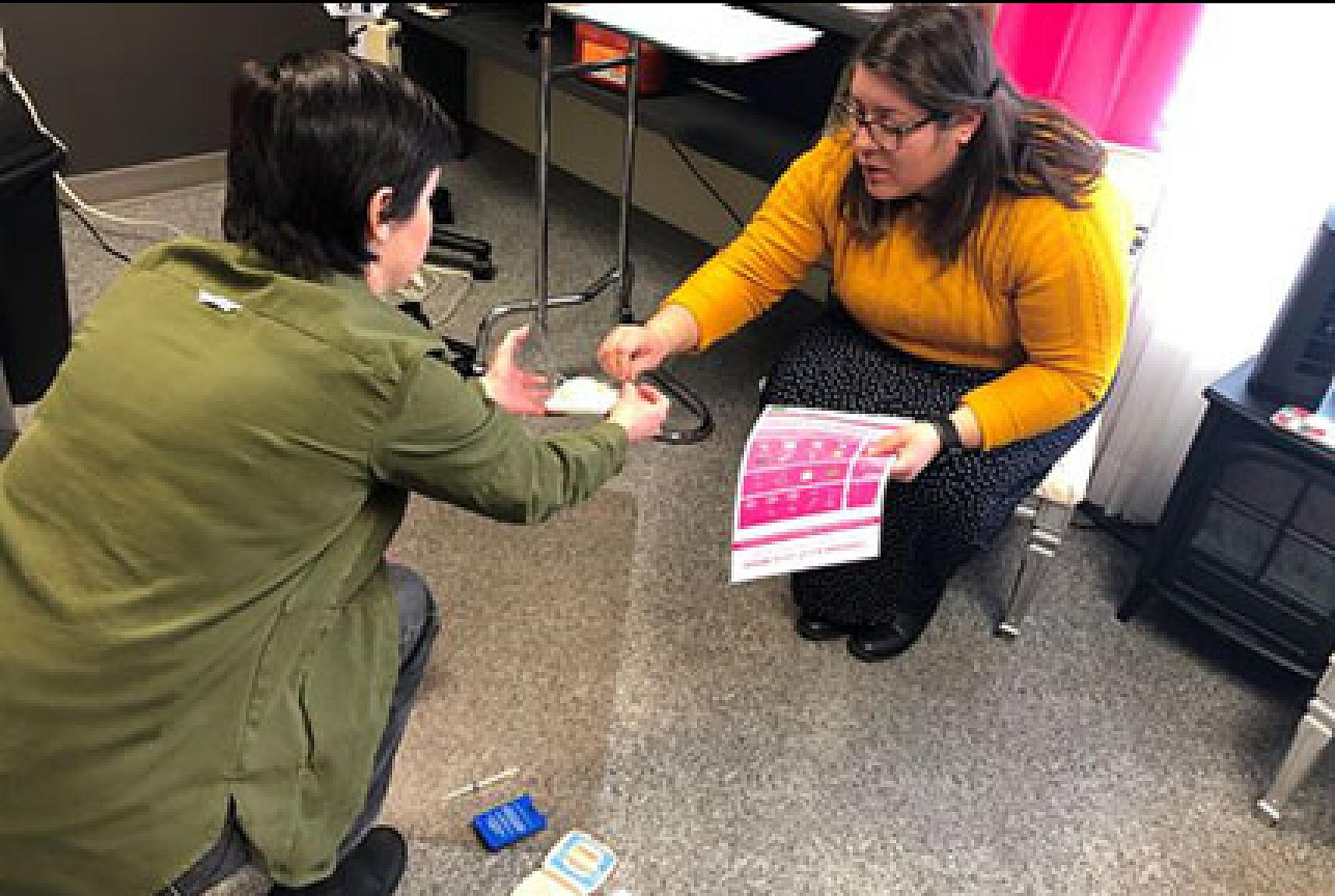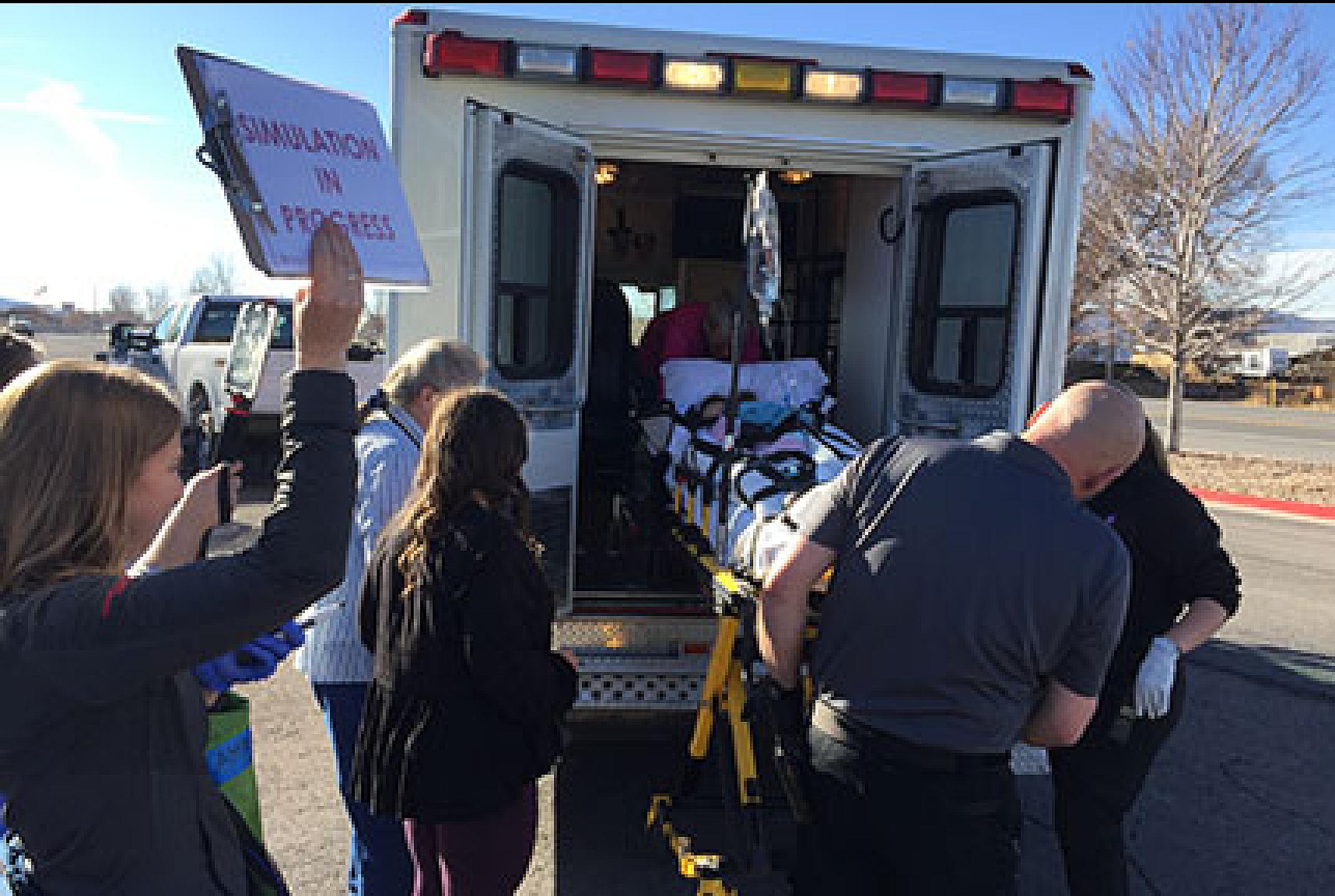 Challenge: 4% of women in Utah choose out-of-hospital birth. When an emergency occurs and a woman or baby needs to be transferred the system and team is fragmented and plagued by a history of poor communication and a lack of understanding of team roles.
Elevation: Interprofessional in-situ simulations including EMS (dispatch, paramedics, ambulance), community midwives and doulas, and hospital-based staff (MAs, nurses, midwives, and physicians).
Application: With funding through the University of Utah Vice President for Research, this project aimed to understand and improve the coordination of services during conversations between different groups of providers involved in a simulation home birth emergency transfer. The LIFT team used a postpartum hemorrhage simulation to increase teamwork and communication between community midwives, EMS, and hospital providers. In collaboration with the Utah Women & Newborns Quality Collaborative (UWNQC), we conducted five total trainings. The facilitation process fostered conversations between provider groups and created opportunity for developing understanding and new systems of coordinated care.
Challenge: Healthcare disparities are often linked to the implicit and explicit bias of healthcare providers. Implicit bias trainings are popular with limited effectiveness.
Elevation: SimPROV, self-generated simulation experience that guides participant through a simulation that allows them to identify and respond to microaggressions using the Calling-in method to repair cultural ruptures.
Application: In collaboration with the University of Utah Department of Educational Psychology's Dr. Karen Tao, the LIFT lab has conducted this workshop for high-education departments and at international conferences. This workshop moves beyond the defining of implicit bias and microaggressions and allows participants to feel and practice responses that repair relationships, heal past encounters, and open dialogue to promote learning. Originally developed for a clinical context, this training can successfully be applied to any professional context.