About the Fellowship
Thank you for your interest in the John A. Moran Eye Center's Global Fellowship, working with Craig J. Chaya, MD. A prior year in a United States fellowship program in cornea, glaucoma, retina, or uveitis is preferred but not required.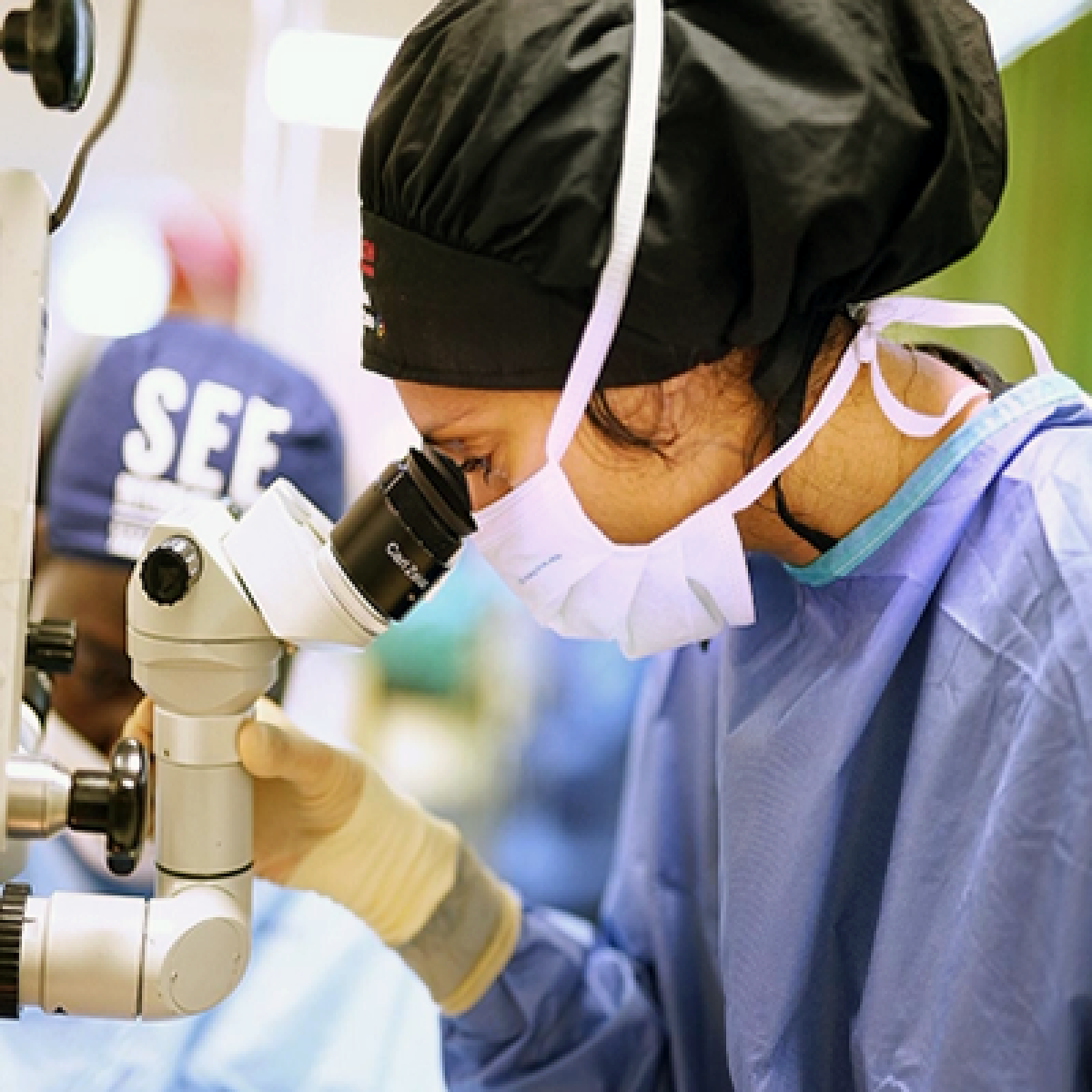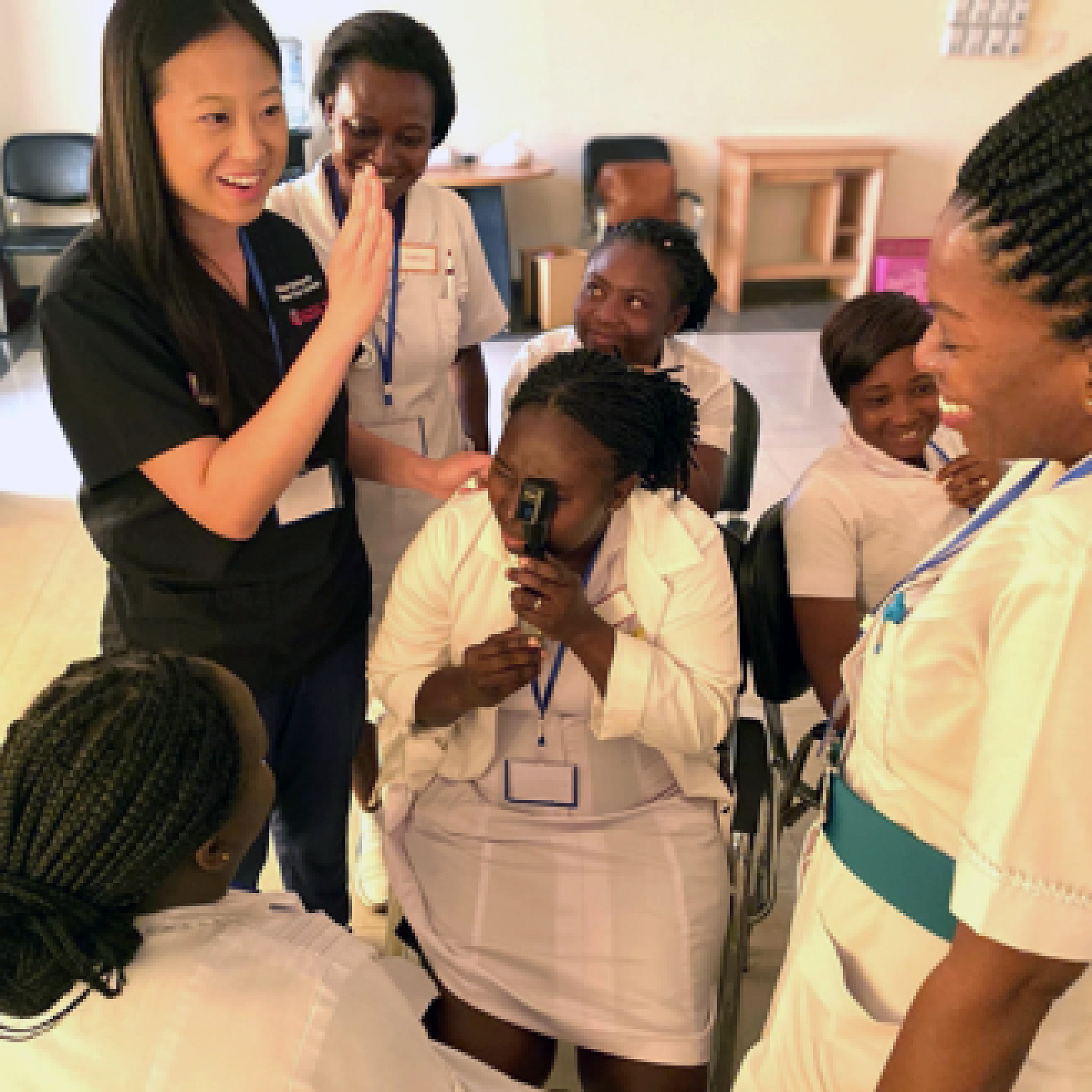 With the uncertainty surrounding travel during the COVID-19 pandemic, the Moran Eye Center Global Outreach Division is developing a rich global ophthalmology fellowship experience focused on teleophthalmology and telementoring through our robust U.S.-based outreach initiatives. Fellows will gain expertise in SICS and complex anterior segment surgery.
Travel permitting, the fellow will spend as many as eight months working onsite with international partners, expanding learning in public health, leadership development, clinical and surgical care in low-resource settings, and eyecare capacity building. Partner sites include the Aravind Eyecare System in India, the Tilganga Institute of Ophthalmology in Nepal, and Weill Bugando Medical Center and the University of Dodoma in Tanzania. Other core sites include Haiti, Micronesia, Ghana, Bolivia, and Ethiopia, depending on each fellow's tailored training.
Core to all fellow experiences are opportunities working with U.S.-based partners, including but not limited to the Navajo Nation and other Native American communities, and neighborhood clinics in Salt Lake County and Park City serving those experiencing homelessness, resettled refugees, and other underserved populations.
What Makes the Moran Eye Center Fellowship Unique?
We strongly encourage and support each fellow's unique skillset, understanding the difference it can make when the fellow is both a teacher and a learner. As an academic center, we value our fellow's specialized interests in addition to surgical and clinical care, including public and global health.
Former Global Fellow Avni Shah, MD, shares her perspective on why she chose to complete her global fellowship at Moran:
"There are few academic eye centers in the U.S. that consider outreach as a core mission and probably none with more experience or commitment to the underserved than the Moran Eye Center. I knew I would have a solid platform here to begin my foray into the vast and varied fields of global ophthalmology, and I've been privileged to learn from some wonderful mentors along the way. Moran has helped me grow as a clinician and surgeon and has been endlessly supportive of my interests and goals during my fellowship."
Former Moran Global Fellow Sophia Fang, MD, MS, shares why she chose to do her global training at Moran:
"The Moran Global Outreach Fellowship is a great opportunity to build-your-own-adventure, sharing your unique skills and perspectives while learning from all of Moran's amazing long-standing outreach partners."
As with all of our fellowships, the Global Fellowship is NOT a PGY5 ACGME accredited fellowship position, as is our residency program. We hire fellows as limited-term, faculty-appointed physicians who must be credentialed at our affiliated hospitals; therefore, only U.S. citizens who have completed USMLE exams in the U.S. and/or completed their residency training in the U.S. are eligible. Due to our affiliation with the Veterans Administration Hospital, only U.S. citizens are eligible for this employment.
A core goal is for each fellow to gain independence in leading and collaborating with partners in various contexts, as well as to build a global network with key individuals in foreign governments, NGOs, hospitals, and service organizations. Clinical and surgical practice during these periods will have a large degree of independence. Networking with overseas organizations, including the Himalayan Cataract Project, Orbis International, Tissue Banks International, and other international eye banks, is strongly encouraged.
Global Ophthalmology Fellow applicants, please register through SF Match #7168.
Education Program Resources
Education Program Contacts
University of Utah School of Medicine
Department of Ophthalmology & Visual Sciences
Moran Eye Center
Academic Office
65 Mario Capecchi Drive
Salt Lake City, UT 84132
Phone: 801-585-3719
Fax: 801-581-5806
Jeff Pettey, MD, MBA, Vice Chair of Education
Phone: 801-581-2352
Rachel G. Simpson, MD, Associate Program Director
Phone: 801-581-2352
rachel.simpson@hsc.utah.edu
Elaine Peterson, C-TAGME, Academic Programs Manager
Phone: 801-585-6701
elaine.peterson@hsc.utah.edu
Meghan Johnson, Program Manager, Academics
Phone: 801-213-4044
meghan.johnson@hsc.utah.edu
Chandler Thompson, Executive Assistant
Phone: 801-581-3023
chandler.thompson@hsc.utah.edu
Barbara Korous, Director, Operations
801-585-6143
barbara.korous@hsc.utah.edu