Excellent Didactic Training & Surgical Experience
For more than a quarter-century, the ophthalmology program at University of Utah Health's School of Medicine has offered excellent didactic training and extensive surgical experience.
Each year, faculty from the John A. Moran Eye Center provide ophthalmology training to approximately 50-60 medical students from the University of Utah, medical schools from all over the country and visiting residents annually. We provide education as well to four interns, 12 residents, up to 13 fellows, and many international observers.
As the only medical school in the Mountain West, University of Utah Health plays an important role in training the region's next generation of physicians and ophthalmologists.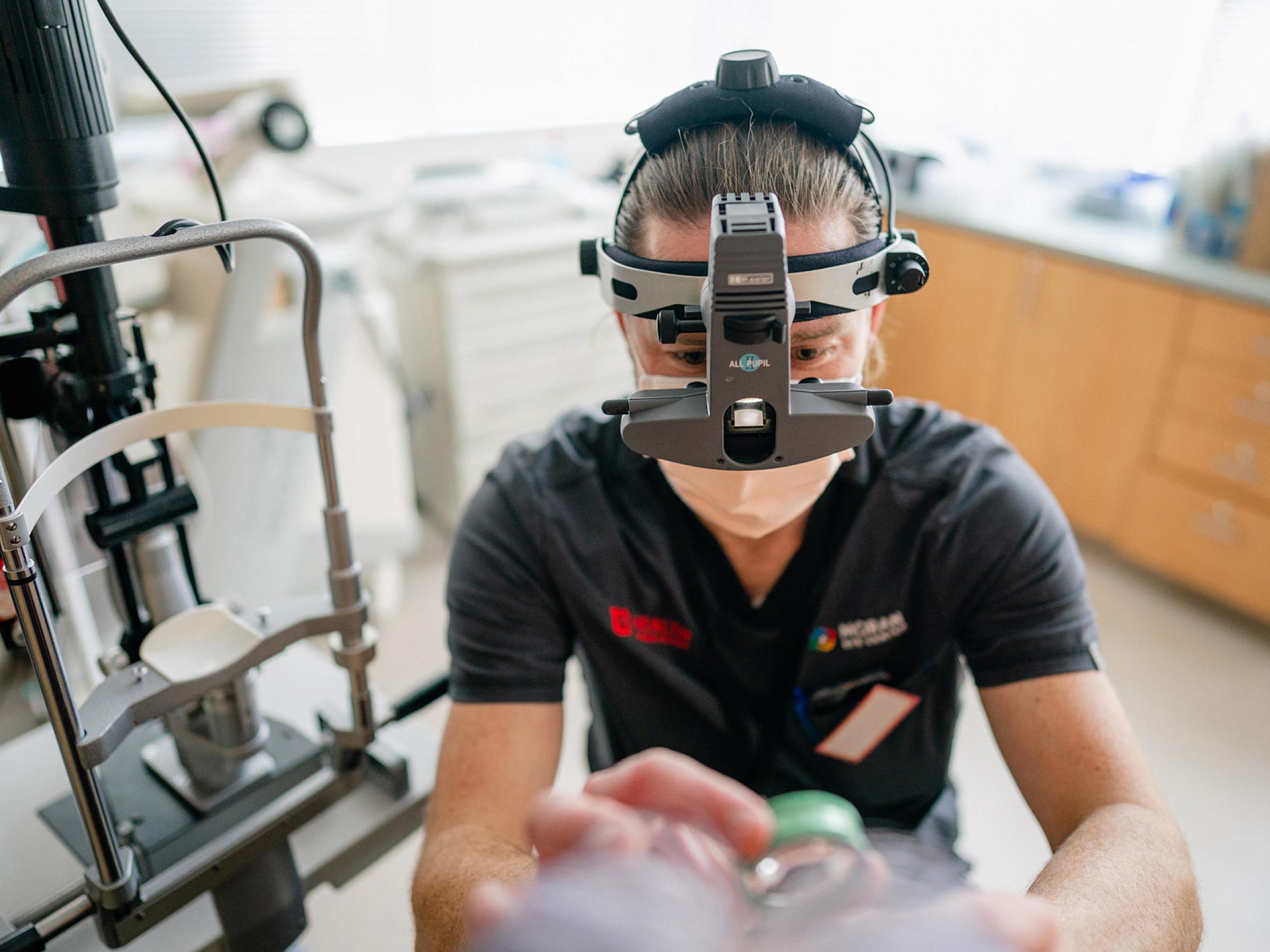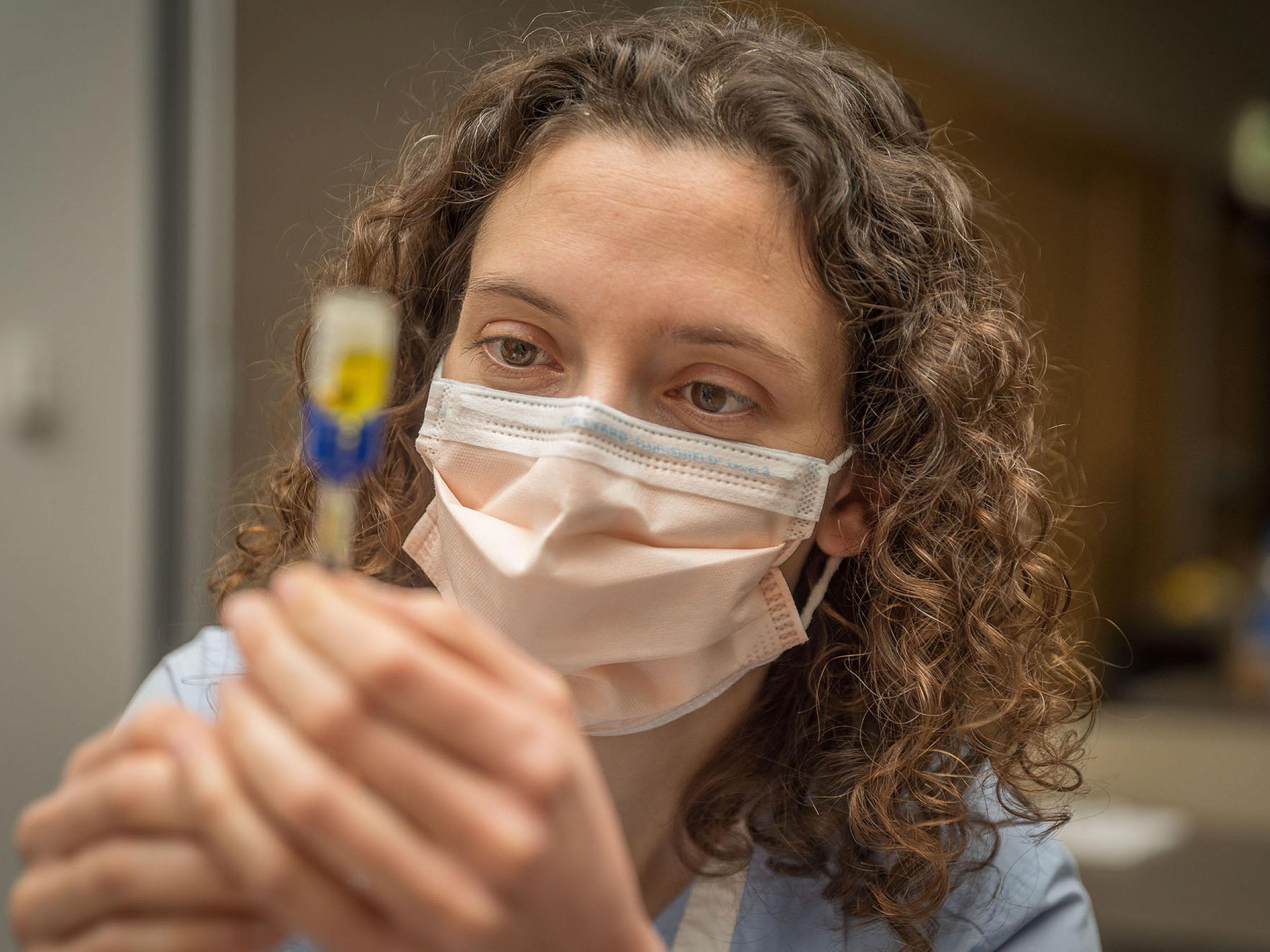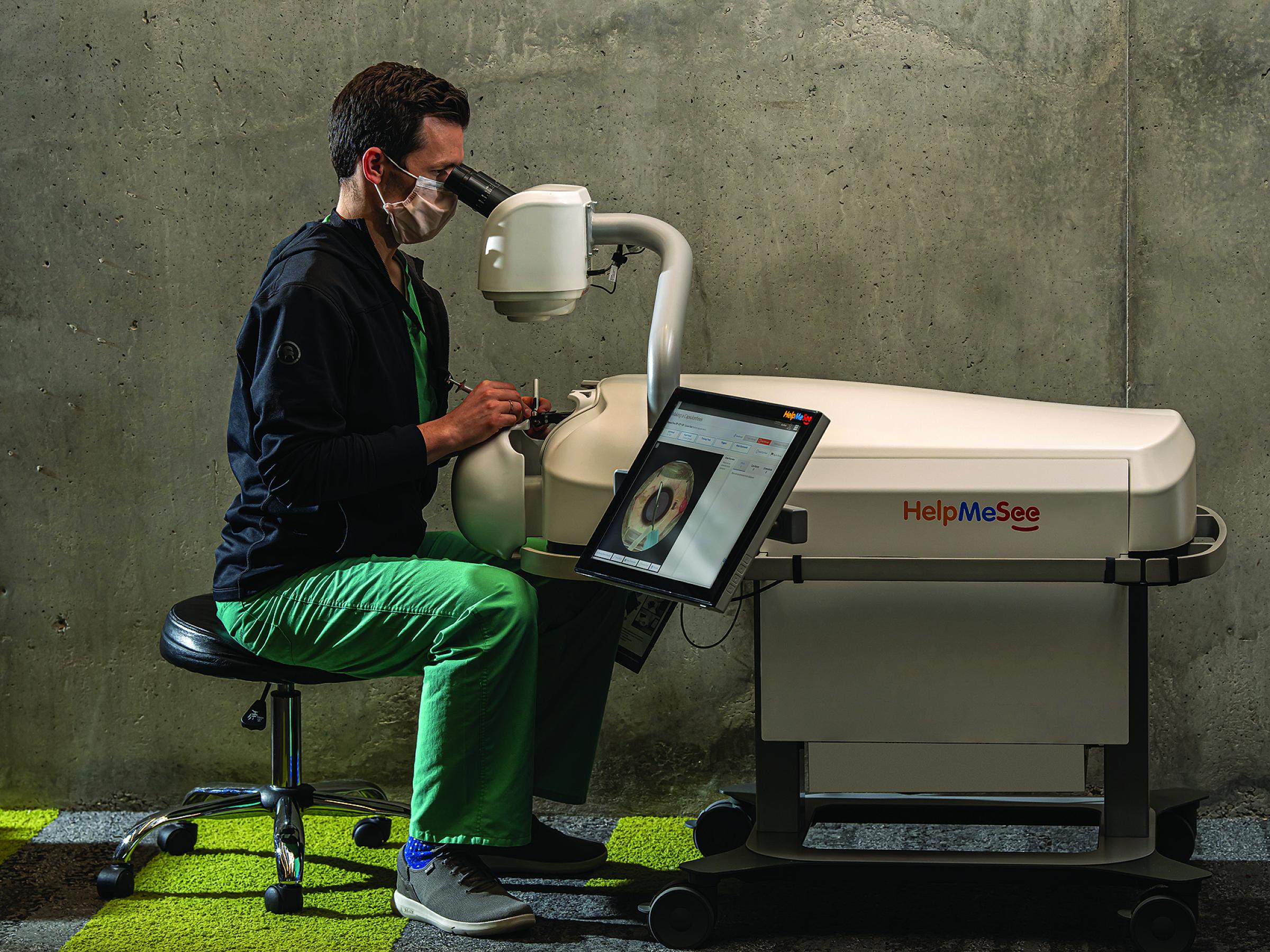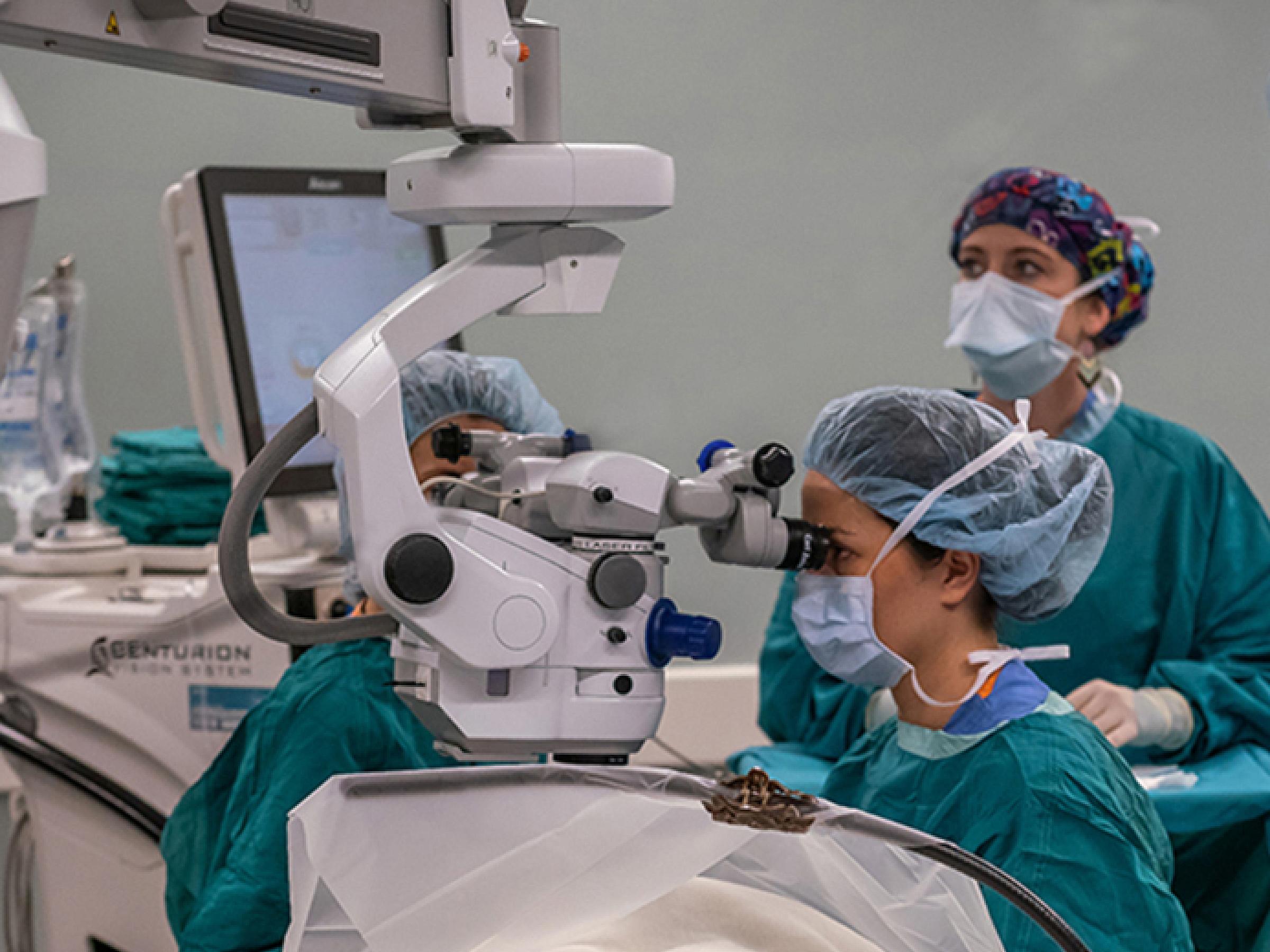 In the Top 10 Ophthalmology Education Programs Nationally
More than 700 applications are received each year for the center's highly competitive residency and fellowship positions. 
We are consistently ranked as one of the top ophthalmology education programs in the country. Doximity in 2023 ranked Moran at No. 6 in the nation and No. 1 in the West for residency education. Moran ranked No. 9 in the nation for Best Residency Program in the 2022 Ophthalmology Times survey of chairpersons and residency program directors at eye centers across the country. Our faculty covers all subspecialty areas of ophthalmology. Our clinician educators have very active practices and residents have access to all patients in our system.
The Moran Eye Center residency program is fully accredited by the ACGME. With the opening of a 210,000-square-foot Moran Eye Center in 2006, our residents are learning hands-on in a state-of-the-art facility that is truly one of the great eye centers in the world.
Facilities
We operate our educational programs in conjunction with the University of Utah Hospital and the Salt Lake Veterans Affairs Medical Center. Additional training is conducted at Primary Children's Hospital. All fellowships have been designed to mesh perfectly with our residency in a way that enhances the entire experience.
Vision and Mission Statement
The John A. Moran Eye Center is committed to the goal that no person with a blinding condition, eye disease, or visual impairment should be without hope, understanding, and treatment.
The John A. Moran Eye Center at the University of Utah believes that every person regardless of race, ethnicity, age, sexual orientation, gender, gender identity and expression, ability, socioeconomic status, veteran status, size, national origin, primary language, and religion deserves and has the right to compassionate, inclusive care.
We dedicate ourselves to serving patients and the greater public health community in an anti-racist and anti-discriminatory environment by creating a broad-based organization focused on clinical care, caregiver education, and basic and translational research.
Through a multidisciplinary approach, we encourage learning from our patients, and with that knowledge, we strive to create effective educational and research programs to develop new, widely available treatments for diseases shared by patients and the global health community.
News from Moran's Education Program
Education FOCUS Annual Reports
In Utah you can truly have it all. Salt Lake City and the surrounding areas offer new comers diverse neighborhoods, great schools, arts and entertainment, and endless possibilities for sports and recreation. A strong economy and low cost of living make Utah a perfect choice to call home.
University of Utah School of Medicine
Department of Ophthalmology & Visual Sciences
John A. Moran Eye Center
Academic Office
65 Mario Capecchi Drive
Salt Lake City, UT 84132
Phone: 801-585-3719
Fax: 801-581-5806
Rachel G. Simpson, MD, Vice Chair of Education
Phone: 801-581-2352
rachel.simpson@hsc.utah.edu
Sravanthi Vegunta, MD, Associate Program Director
Phone: 801-581-2352
srav.vegunta@hsc.utah.edu
Meghan Johnson, Programs Manager, Academics
Phone: 801-213-4044
meghan.johnson@hsc.utah.edu
Kellie Nelson, Programs Manager, Academics
Phone: 801-585-6701
kellie.nelson@hsc.utah.edu
Chandler Thompson, Executive Assistant
Phone: 801-581-3023
chandler.thompson@hsc.utah.edu
Barbara Korous, Director, Operations
801-585-6143
barbara.korous@hsc.utah.edu