About Our Fellowship Program
Please note that ophthalmology fellowships are not ACGME approved fellowships, unlike our residency program. Cornea, glaucoma, neuro-ophthalmology, pediatric ophthalmology, retina, and uveitis fellowships are post residency faculty appointed (visiting instructors) credentialed positions, sanctioned through AUPO (Association of University Professors of Ophthalmology). Residencies must have been completed in the United States. Since a major portion of our fellowship training occurs at the Veteran's Administrative Medical Center, which is federally funded, we can only hire U.S. citizens for these paid positions.
If you are interested in observational-only fellowships for foreign graduates, please contact:
Anna.Reed@hsc.utah.edu or Erika.Ruiz@hsc.utah.edu in Moran's Global Outreach Division.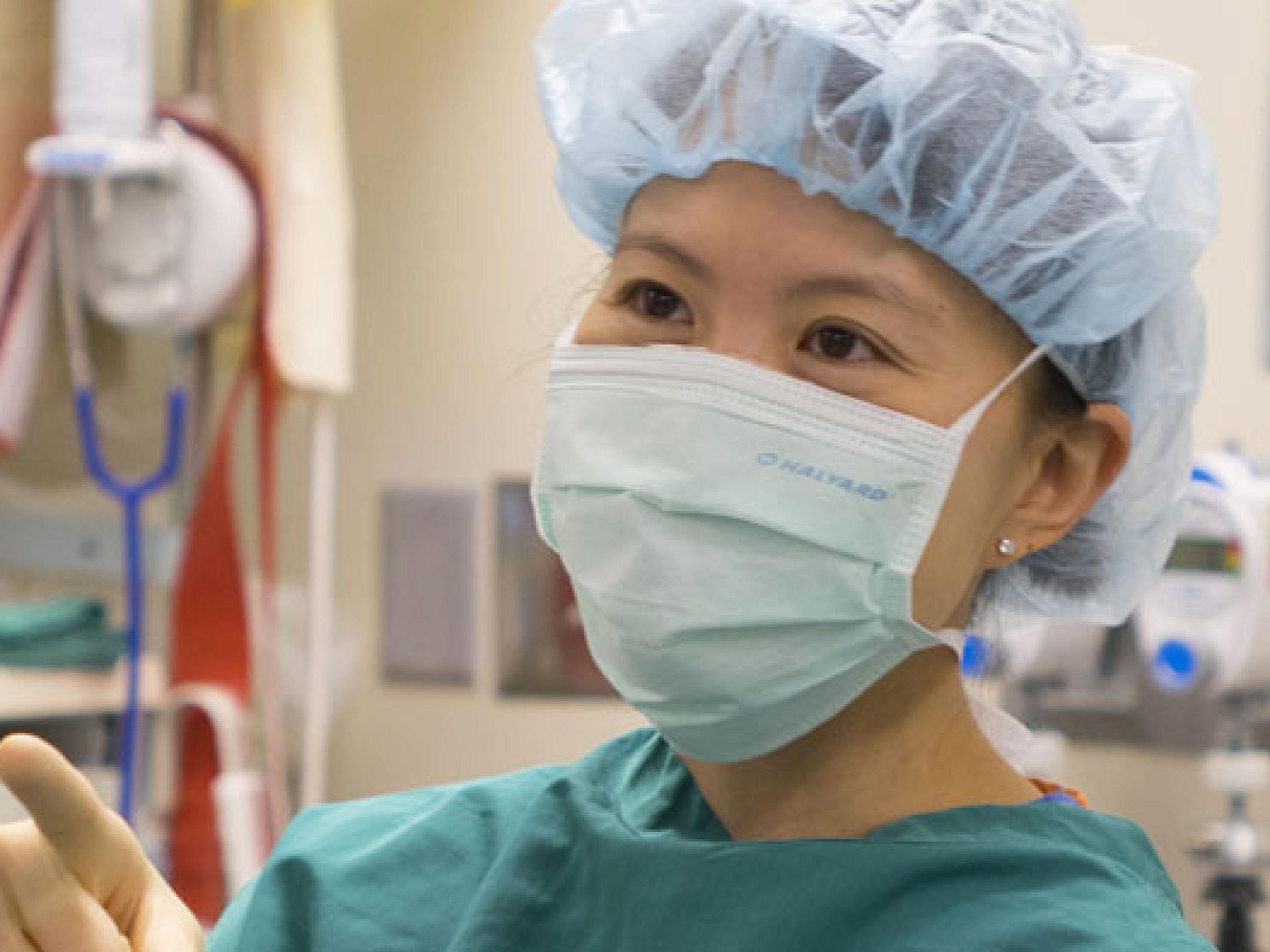 For more information, please contact Elaine Peterson, C-TAGME, Academic Programs Manager, Department of Ophthalmology & Visual Sciences Academic Office at 801-585-6701.
The University of Utah School of Medicine does not discriminate on the basis of gender, gender identity/expression, sexual orientation, race, age, religion, color, national origin, disability, genetic information, or veteran's status.
In accordance with the requirements of The Americans with Disabilities Act (ADA) and Section 504 of the Rehabilitation Act of 1973, as amended, (Section 504), the University of Utah provides reasonable accommodations to qualified individuals with disabilities so that they may fully participate in its academic programs, employment opportunities, medical services, programs, and events.
Education Program Resources
Education FOCUS Archives
Education Focus 2021: The Next Chapter
Education Focus 2020: Leading Change
Education Focus 2019: Honing Surgical Expertise
Education Focus 2018: One Step Ahead
Education Focus 2016: Explore and Expand in a Top 10 Residency Program
Education Focus 2015: The Best Kept Secret in Ophthalmology Education
Find Out More
Grand Rounds Video Archive
Grand Rounds at the Moran Eye Center/Department of Ophthalmology and Visual Sciences at the University of Utah have been a tradition for more than three decades.
At Moran CORE, we are pleased to make available our weekly one-hour Moran Eye Center Grand Rounds lectures for ophthalmologists and all healthcare professionals worldwide.
View Past Grand Rounds
University of Utah School of Medicine
Department of Ophthalmology & Visual Sciences
John A. Moran Eye Center
Academic Office
65 Mario Capecchi Drive
Salt Lake City, UT 84132
Phone: 801-585-3719
Fax: 801-581-5806
Jeff Pettey, MD, MBA, Vice Chair of Education
Phone: 801-581-2352
Rachel G. Simpson, MD, Associate Program Director
Phone: 801-581-2352
rachel.simpson@hsc.utah.edu
Elaine Peterson, C-TAGME, Academic Programs Manager
Phone: 801-585-6701
elaine.peterson@hsc.utah.edu
Meghan Johnson, Program Manager, Academics
Phone: 801-213-4044
meghan.johnson@hsc.utah.edu
Chandler Thompson, Executive Assistant
Phone: 801-581-3023
chandler.thompson@hsc.utah.edu
Barbara Korous, Director, Operations
801-585-6143
barbara.korous@hsc.utah.edu