About Our Fellowship
We offer a one-year fellowship in neuro-ophthalmology at the John A. Moran Eye Center, ranked among the nation's best hospitals for ophthalmology by U.S. News & World Report.
As part of University of Utah Health, we have outstanding opportunities for both ophthalmology and neurology-trained residents in neuro-ophthalmology. Our goal is for a fellow to practice neuro-ophthalmology ethically, thoughtfully, comprehensively, independently, and confidently through clinical work, research, and teaching.
University of Utah Health is known for its high-quality care and research-driven treatment using the safest and most advanced techniques.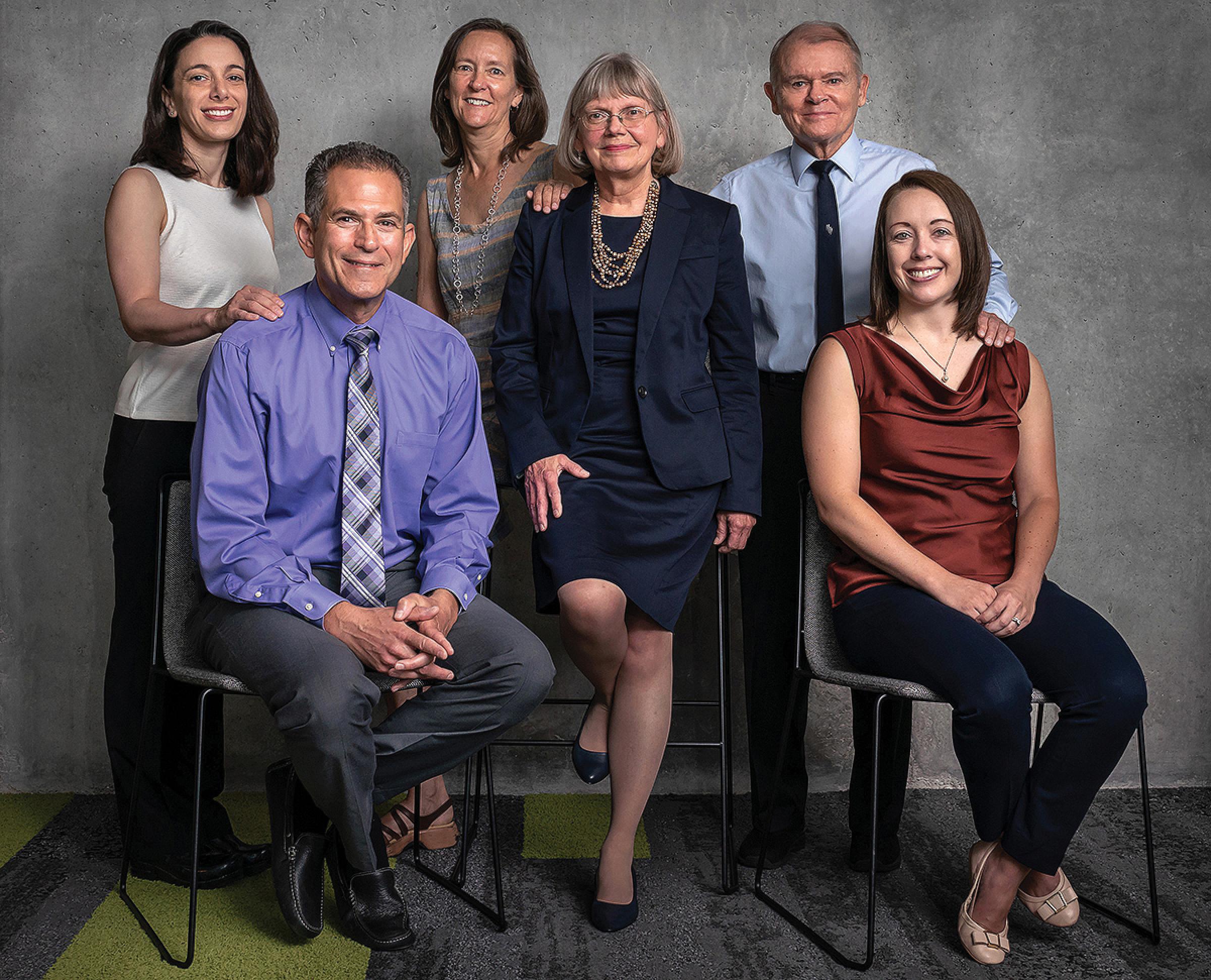 What Makes Our Fellowship Unique?
Our fellows have outstanding opportunities to see a wide variety of clinical neuro-ophthalmic abnormalities because we are the only tertiary care center in the Mountain West and the only neuro-ophthalmology academic group between Denver and San Francisco. Our patients come from the entire region, with many diverse neuro-ophthalmic conditions. This broad clinical experience will equip our fellow to practice in various settings, including academic and private practice.
Our fellows also have an opportunity to conduct research and present at the national North American Neuro-Ophthalmology Society (NANO). In addition, ample teaching opportunities exist within the departments of ophthalmology and neurology.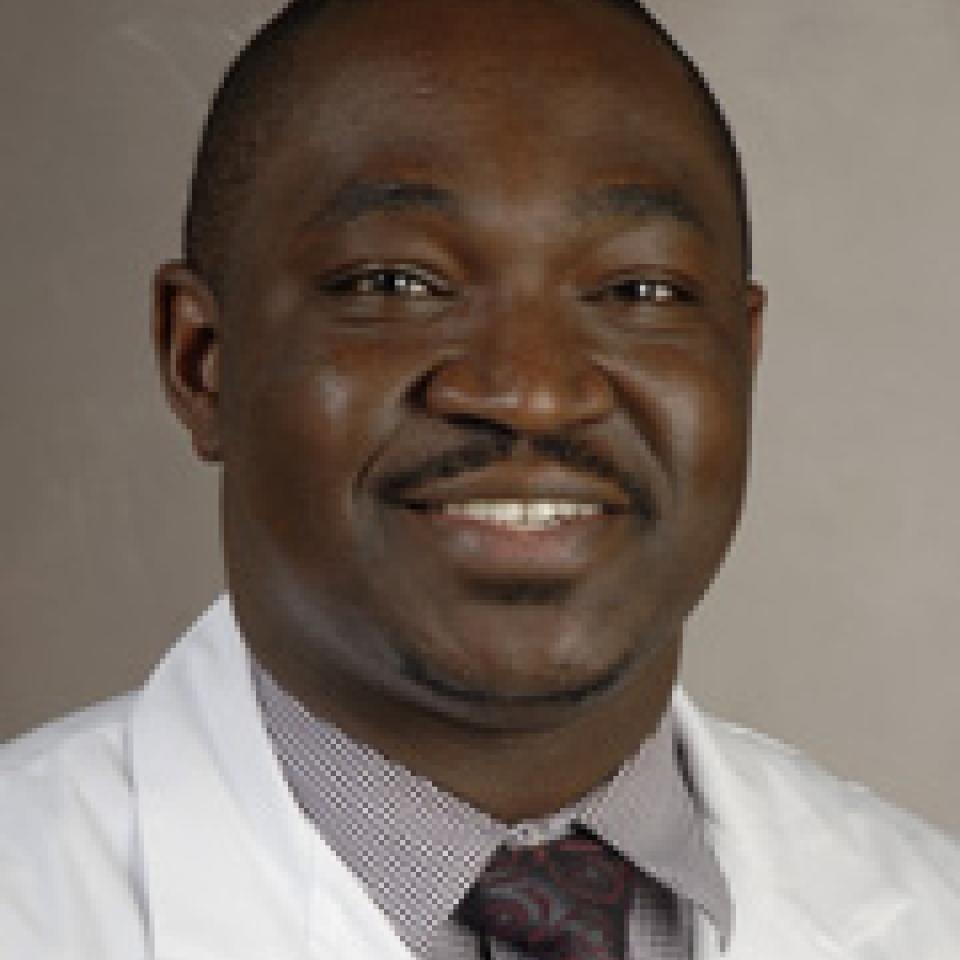 "The Moran fellowship is special because of the opportunity to train with a group of world-class mentors who both inspire and support you to become the best neuro-ophthalmologist you can possibly be. They set a high bar of excellence and an example that is desirable of emulation. This ophthalmology department is world-class, and the Moran Eye Center is second to none."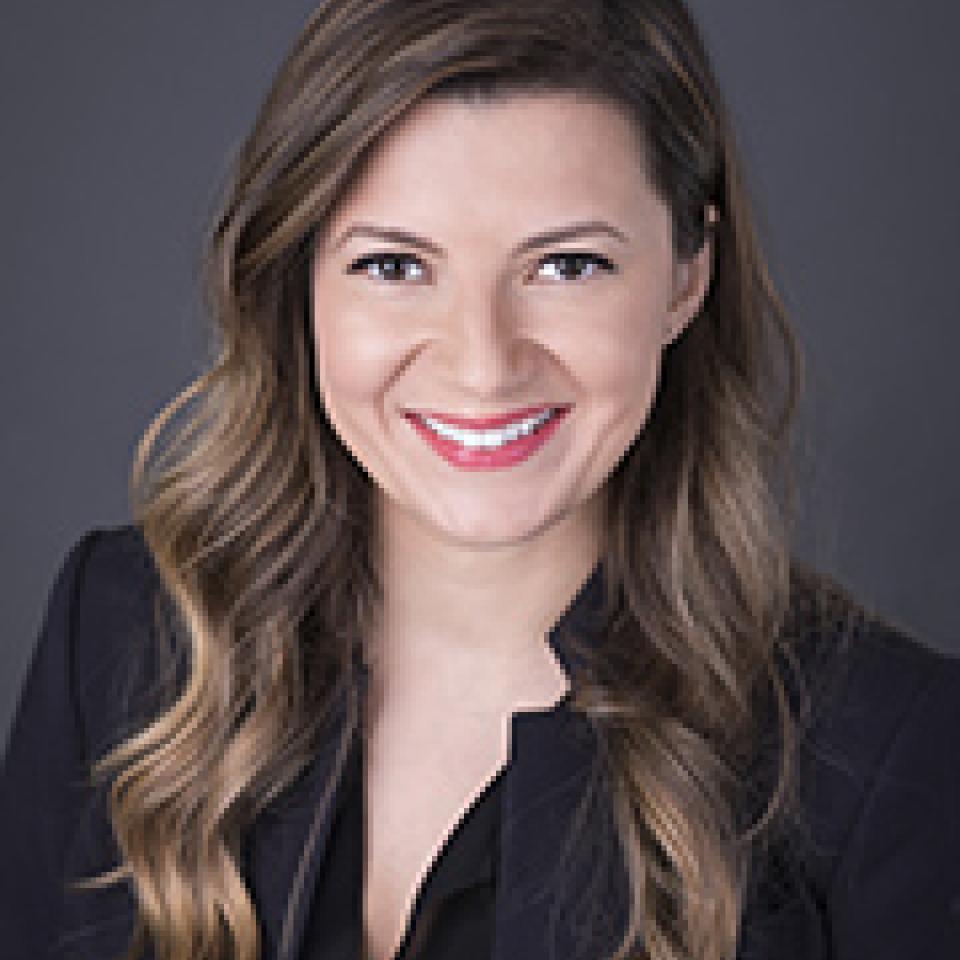 "The Moran Eye Center fellowship was rich in experience and teaching from both neurology and ophthalmology trained neuro-ophthalmologists, and it provided unique opportunities to interact with colleagues across ophthalmology subspecialties. The fellowship was flexible enough to allow me to continue to pursue my other passion in ophthalmology—surgery—during my fellowship."
We have opportunities for ophthalmology-trained fellows to combine their clinical fellowship with additional training in cataract surgery. We can also arrange opportunities for experiences in orbital and strabismus surgery.
Due to licensing constraints, we can only consider applicants who have completed or will complete their training in an accredited U.S. or Canadian neurology or ophthalmology program.
Our faculty are excellent teachers and guides; each one gives personal attention to each fellow.
Selected Faculty Publications
Considering a Moran Fellowship?
Take a look for more information about our program and living in Utah.
Recent Neuro-Ophthalmology Division Journal Publications
Optic Disc Drusen Studies Consortium. Young Adults With Anterior Ischemic Optic Neuropathy: A Multicenter Optic Disc Drusen Study
Hamann S, Malmqvist L, Wegener M, Fard MA, Biousse V, Bursztyn L, Citirak G, Costello F, Crum AV, Digre K, Fraser JA, Huna-Baron R, Katz B, Lawlor M, Newman NJ, Peragallo JH, Petzold A, Sibony PA, Subramanian PS, Warner JEA, Wong SH, Fraser CL.
American Journal of Ophthalmology. 2020 Sep;217:174-181. doi: 10.1016/j.ajo.2020.03.052. Epub 2020 Apr 13. PMID: 32298654.
Multirater Validation of Peripapillary Hyperreflective Ovoid Mass-like Structures (PHOMS)
Petzold A, Biousse V, Bursztyn L, Costello F, Crum A, Digre K, Fraser C, Fraser JA, Katz B, Jurkute N, Newman N, Lautrup-Battistini J, Lawlor M, Liskova P, Lorenz B, Malmqvist L, Peragallo J, Sibony P, Subramanian P, Rejdak R, Nowomiejska K, Touitou V, Warner J, Wegener M, Wong S, Yu-Wai-Man P, Hamann S.
Journal of Neuro-Ophthalmology. 2020 Jul 16;44(6):413-414. doi: 10.1080/01658107.2020.1760891. PMID: 33408429; PMCID: PMC7746256.
Diffusion-Weighted Imaging and Post-contrast Enhancement in Differentiating Optic Neuritis and Non-arteritic Anterior Optic Neuropathy
Adesina OO, Scott McNally J, Salzman KL, Katz BJ, Warner JEA, McFadden M, Digre KB.
Journal of Neuro-Ophthalmology. 2017 Aug 18;42(2):90-98. doi: 10.1080/01658107.2017.1356856. PMID: 29563953; PMCID: PMC5858860.
Early Age of Onset Predicts Severity of Visual Impairment in Patients with Neuromyelitis Optica Spectrum Disorder
Macaron G, Khoury J, Bena J, Seay M, Bermel RA, Cohen JA, Rensel MR.
Multiple Sclerosis Journal. 2021 Jan 6:1352458520981736. doi: 10.1177/1352458520981736. Epub ahead of print. PMID: 33403943.
Neuro-Ophthalmic Complications in Patients Treated with CTLA-4 and PD-1/PD-L1 Checkpoint Blockade
Sun MM, Seleme N, Chen JJ, Zekeridou A, Sechi E, Walsh RD, Beebe JD, Sabbagh O, Mejico LJ, Gratton S, Skidd PM, Bellows DA, Falardeau J, Fraser CL, Cappelen-Smith C, Haines SR, Hassanzadeh B, Seay MD, Subramanian PS, Williams Z, Gordon LK.
Journal of Neuro-Ophthalmology. 2020 Oct 28. doi: 10.1097/WNO.0000000000001148. Epub ahead of print. PMID: 33136674.
Diagnosis, Pathophysiology, and Treatment of Photophobia
Katz BJ, Digre KB.
Survey of Ophthalmology. 2016 Jul-Aug;61(4):466-77. doi: 10.1016/j.survophthal.2016.02.001. Epub 2016 Feb 12. PMID: 26875996.
Validation of a Photophobia Symptom Impact Scale
Cortez MM, Digre K, Uddin D, Hung M, Blitzer A, Bounsanga J, Voss MW, Katz BJ.
Cephalalgia. 2019 Oct;39(11):1445-1454. doi: 10.1177/0333102419845641. Epub 2019 May 22. PMID: 31116567; PMCID: PMC6999072.
A Comparison Between the Clinical Features of Pseudotumor Cerebri Secondary to Tetracyclines and Idiopathic Intracranial Hypertension
Orme DR, Vegunta S, Miller MA, Warner JEA, Bair C, McFadden M, Crum AV, Digre KB, Katz BJ.
American Journal of Ophthalmology. 2020 Dec;220:177-182. doi: 10.1016/j.ajo.2020.07.037. Epub 2020 Jul 30. PMID: 32738227.
Reduced Visual Quality of Life Associated with Migraine is Most Closely Correlated with Symptoms of Dry Eye
Ozudogru S, Neufeld A, Katz BJ, Baggaley S, Pippitt K, Zhang Y, Digre KB.
Headache. 2019 Nov;59(10):1714-1721. doi: 10.1111/head.13662. Epub 2019 Sep 26. PMID: 31557326.
Utility of Magnetic Resonance Imaging Features for Improving the Diagnosis of Idiopathic Intracranial Hypertension Without Papilledema
Mallery RM, Rehmani OF, Woo JH, Chen YJ, Reddi S, Salzman KL, Pinho MC, Ledbetter L, Tamhankar MA, Shindler KS, Digre KB, Friedman DI, Liu GT.
Journal of Neuro-Ophthalmology. 2019 Sep;39(3):299-307. doi: 10.1097/WNO.0000000000000767. PMID: 30829949.
Prosthetic Facial Reconstruction in a Blast Injury Case
Tyrell R, Willcockson J, Rich B, Tanner P, Crum A, Gociman B.
Plastic and Reconstructive Surgery‑—Global Open. 2020 Nov 25;8(11):e3255. doi: 10.1097/GOX.0000000000003255. PMID: 33299717; PMCID: PMC7722610.
Education Program Resources
News from Moran's Education Program
University of Utah School of Medicine
Department of Ophthalmology & Visual Sciences
John A. Moran Eye Center
Academic Office
65 Mario Capecchi Drive
Salt Lake City, UT 84132
Phone: 801-585-3719
Fax: 801-581-5806
Jeff Pettey, MD, MBA, Vice Chair of Education
Phone: 801-581-2352
Rachel G. Simpson, MD, Associate Program Director
Phone: 801-581-2352
rachel.simpson@hsc.utah.edu
Meghan Johnson, Programs Manager, Academics
Phone: 801-213-4044
meghan.johnson@hsc.utah.edu
Kellie Nelson, Programs Manager, Academics
Phone: 801-585-6701
kellie.nelson@hsc.utah.edu
Chandler Thompson, Executive Assistant
Phone: 801-581-3023
chandler.thompson@hsc.utah.edu
Barbara Korous, Director, Operations
801-585-6143
barbara.korous@hsc.utah.edu