Participation in scholarly activity is a requirement. There are multiple ways to satisfy this requirement. Fellows participate in a research project, submit at least one paper for publication during the year, and are expected to attend and present at a national sports medicine meeting such as AMSSM or ACSM. The research or scholarly activity can be part of an ongoing project or it can be an original project. The University of Utah has extensive research resources in sports medicine and sports science. Fellows have access to experts in all areas of sports medicine, statisticians, research coordinators, IRB experts and research administrators.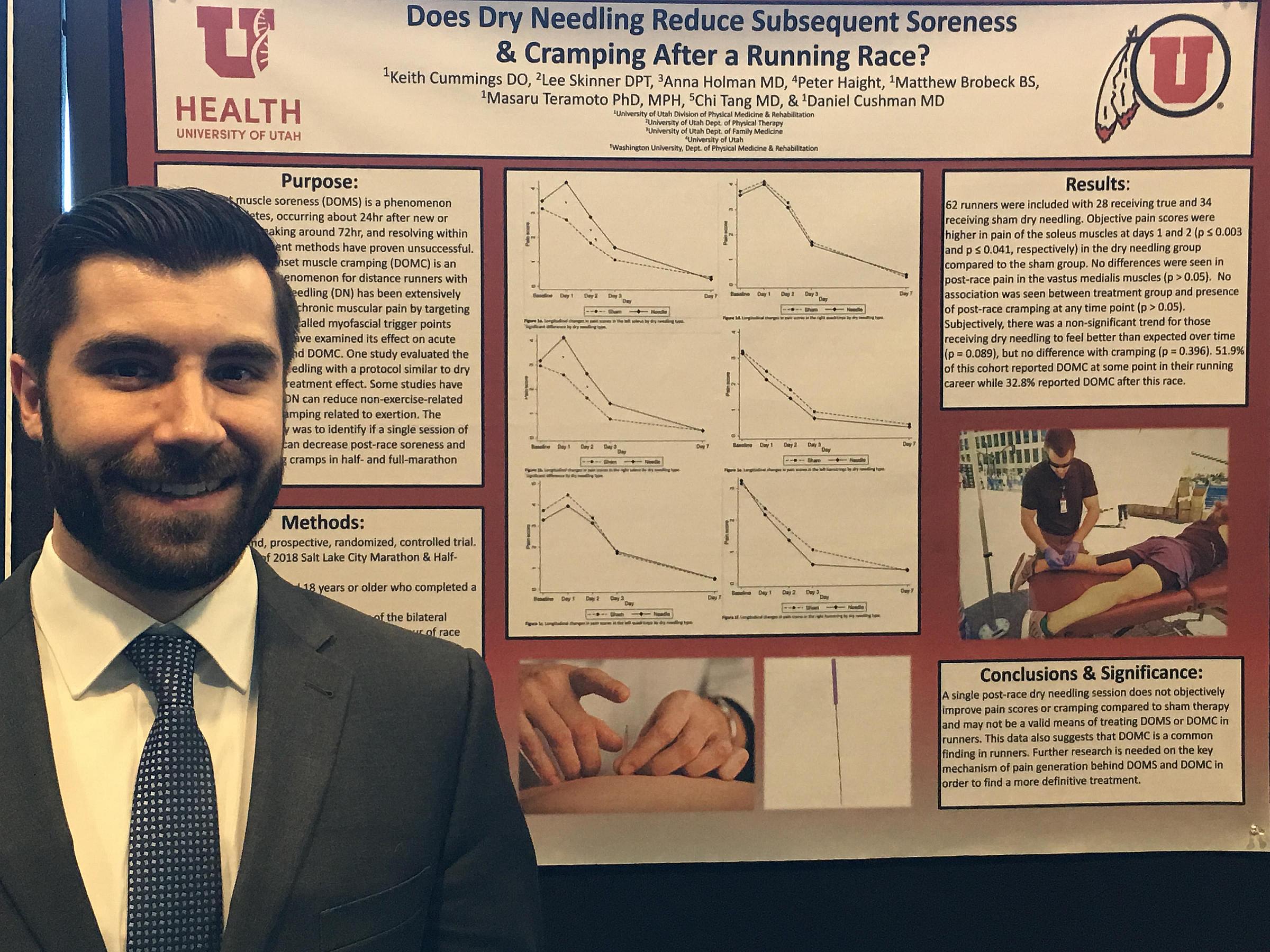 Keith Cummings, DO poster presentation at the 2020 AMSSM Annual Meeting.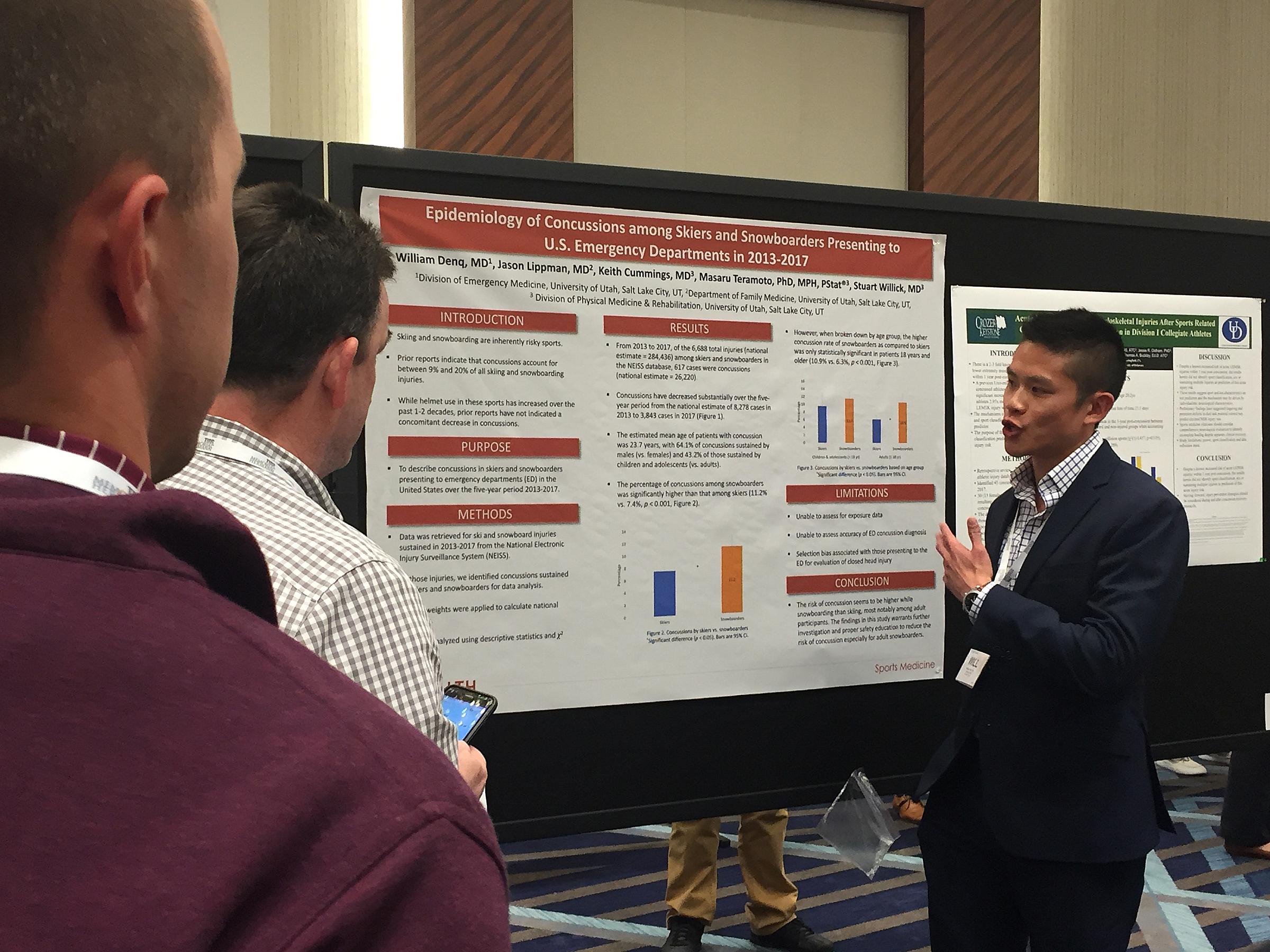 Will Denq, MD poster presentation at the 2019 AMSSM Annual Meeting.