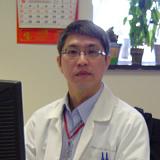 Kent Lai
A native of Hong Kong, Dr. Kent Lai earned his undergraduate degree in Biomedical Sciences from University of Bradford (UK) and his PhD from University of Maryland (US). He was also awarded his M.B.A. and MHA from Georgia State University (US). After receiving his PhD in Molecular and Cell Biology; he went on for his Post-doctoral Research Fellowship at Emory University School of Medicine (US). Dr. Kent Lai's career as a researcher and educator began in 2002 at University of Miami School of Medicine, where, within 6 years, he rose from Assistant Professor to Associate Professor of Pediatrics. In March, 2009, Dr. Lai joined the Division of Medical Genetics (Pediatrics) at University of Utah as Associate Professor and was promoted to Full Professor in 2014. He has also held Adjunct Professorship at the Department of Nutrition and Integrative Physiology since 2017. Dr. Lai's research focuses on the development of novel therapeutics for rare and common diseases, which include Classic Galactosemia, Phosphoglucomutase Deficiency, and cancers. He has been the Principal Investigator for numerous research grants awarded by the National Institutes of Health and American Heart Association. Dr. Lai is currently a member for the American Heart Association and NIH SBIR/STTR Study Sections, and he serves as Associate Editor of BMC Medical Genetics.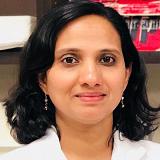 Bijina Balakrishnan
Bijina Balakrishnan is originally from India. She completed her masters and PhD from India and moved to Singapore for a postdoctoral fellowship before joining to Prof. Kent Lai lab in 2014. Her long-term interest in the discovery of therapeutics started, when she was a PhD student and such interest motivated her to pursue her postdoctoral research with Prof. Kent Lai at the University of Utah, where he focuses on therapeutic development for rare inborn errors of metabolism. In the past few years, she has learned many aspects of translational research, which include target identification and validation that are crucial for therapeutic development. Her research is mainly focused on the characterization and identification of novel therapeutic approach for Classic Galactosemia. Recently, she turned her attention to unravel the molecular pathophysiology of another rare inherited metabolic disorder called Phosphoglucomutase 1 (PGM1)-deficiency, with the long-term goal to develop improved therapies for this lethal disease. Outside of lab, she enjoys cooking, travelling and devoting time with her family.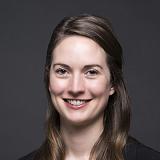 Synneva Hagen-Lillevik
Synneva Hagen-Lillevik is a PhD student in the Department of Nutrition and Integrative Physiology at the University of Utah. The focus of her dissertation is the pathophysiology of primary ovarian insufficiency in Classic Galactosemia. Her research interests include metabolic pathways, cellular dysfunction, and therapeutic applications. She hopes her work will give insight to the pathophysiology of Galactosemia, and inspire new treatment possibilities beyond primary ovarian insufficiency. When she is not working in the lab, Synneva enjoys recreating in the mountains with her family.
Annie Li
Annie is an undergraduate student, majoring in biology. After she obtains her degree, she plans on attending medical school. She has been volunteering in the lab for 2 years. Along with learning about the process of drug development, she has studied techniques such as protein purification, PCR, and gel electrophoresis.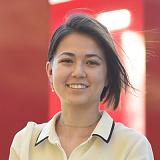 Arielle Lupo
Arielle Lupo is in her final year at the University of Utah obtaining an undergraduate degree in biomedical engineering and a minor in marketing. She has been with the Lai lab for about 3 years supporting many of the projects in that time. She completed two semesters of UROP where she spearheaded the creation of a new mouse model and corresponding genotyping protocol. She has greatly enjoyed her time working with Dr. Lai and all that she has learned. One of her favorite experiences has been attending the Galactosemia Foundation Conference in Colorado with the rest of the team. Her future goals are centered around being on the frontlines of research and development in the medical industry. She hopes to bring about change that positively affects patient lives.
Former Lab Members/ Visiting Scholars
Nick Gallegos, DDS
Cynthia Gubbels, MD, PhD
Nisa Fraser, DO
Wyman Chen, DDS
Rafael Rascon, DDS
Sina Odejinmi, PhD
Seth Baffoe, PhD
Zingxiao Zhang, MD
Xue Yin, MS
Manshu Tang, PhD
Rose Caston (currently MD, PhD student at University of Utah)
Merry Feng (currently MS student at University of Utah)
Enoabasi Etokidem (currently MD student at UCLA)
Yueqin Yang, PhD
Emily Li (currently PharmD student)
Contact Us
Kent Lai
Phone: 801-581-4510
Email: kent.lai@hsc.utah.edu
Division of Medical Genetics,
Department of Pediatrics
University of Utah School of Medicine,
295 Chipeta Way, Salt Lake City, UT 84108, U.S.A.