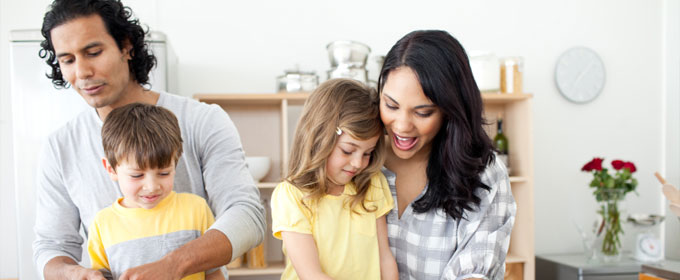 A Child Abuse Assessment and Treatment Program
"The mission of the Center for Safe and Healthy Families is to address child maltreatment through medical assessment, mental health treatment, education and research."
Medical Services:
Doctors and nurses at the Center for Safe and Healthy Families help determine the causes of injuries and illness. Children who are suspected victims of physical or sexual abuse receive specialized medical evaluation to determine the child's wellbeing as well as document any existing evidence of injury or neglect.
Mental Health Services:
Therapy is provided to assist children who are experiencing post-traumatic stress disorder and other mental health problems related to child abuse including sexualized behavior and aggression. Therapists specialize in evidence-based practices that are based on objective data and research including:
Trauma-Focused Cognitive Behavioral Therapy (TF-CBT) is designed to reduce children's negative emotions and behaviors. It also provides support and skills to help parents cope with their own emotional distress and optimally respond to their abused children.
Child and Family Traumatic Stress Intervention (CFTSI) is a four session, early intervention designed to prevent the development of chronic PTSD and associated symptoms.
Parent Child Interaction Therapy (PCIT) uses step-by-step, live-coached behavioral parent training to improve parenting skills; decrease child behavior problems; and improve the quality of the parent-child relationship.
Psychiatric Evaluation and Follow-Up services are available for children who need them.
Research:
Research is conducted to improve prevention, identification and treatment of child abuse.
Training:
Training is provided to professionals and education is offered to the community about child abuse.
Child Abuse Prevention:
Prevention is supported through research and community partnerships.