The University of Utah School of Medicine, Department of Pediatrics, and the Center for Safe and Healthy Familes at Primary Children's Hospital, offers a three-year post-residency fellowship in child abuse pediatrics. The goal of the fellowship is to provide board eligible physicians with valuable training in child abuse pediatrics that will prepare them for a career dedicated to the field of Child Abuse Pediatrics.
Message for interested applicants
For nearly four decades, our program has provided child abuse evaluation and treatment services to children throughout the Mountain West. Our program is comprehensive: we offer medical diagnostics for all forms of child maltreatment, therapy for trauma exposed children and their families, consultation for our community partners related to the diagnosis and management of child abuse, and educational offerings around the state and the country.
Our main training site, Primary Children's Hospital, is a Level 1 Trauma Center and the premier children's hospital in the Mountain West. Primary Children's Hospital provides subspecialty care to children from all of Utah and its neighboring states. Our program is also community based, working with the Children's Justice Centers in Utah.
Our faculty members are actively involved in child abuse research and quality improvement projects. The opportunities to explore your interests clinically, in research, and in education abound with mentoring from our world-class faculty.
Apart from our program, Utah is a great state in which to live, work and play. We're known for the "Greatest Snow on Earth". You can explore the renowned five National Parks or dozens of state parks that are found in every corner of Utah. Our cost of living is affordable and the views of the beautiful mountains are free! In addition, the food, arts, music, and sports scene are thriving with something in every genre and for every interest. Commutes are reasonable, snow maintenance is excellent, and public transportation is a perk that comes with working for the University, including access to a convenient light rail system.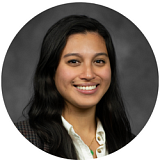 Program Coordinator
Laurel Fortun
Email: ped.education@hsc.utah.edu 
Phone: 801-662-5703