Student Monthly Meetings
All students meet monthly to discuss timely topics about their program, learn from faculty and peers, and prepare for upcoming curriculum requirements. Some meetings have an invited speaker while others are workshop or discussion-based.  
Summer Journal Club
The journal club allows students to practice and prepare for their graduate preliminary exam. After the first year of medical school, students review a journal article that addresses a scientific question and can be used to develop a set of specific aims. They present the article and receive feedback from peers and faculty. First year students are required to attend the summer before they start medical school, but do not have to present.
Holiday Social  
During the holiday season, students, program leadership, and faculty mentors gather for an informal holiday party.
Annual Retreat
Students participate in an annual retreat which includes a variety of sessions and activities.
Interview Weekends and Orientation
Current students are encouraged to serve as interview hosts and guide candidates around the campus. They are also encouraged to attend interview/orientation programs and activities.     
Annual Translational Research Trainee Symposium
The symposium is sponsored by the Center for Clinical and Translational Science. Trainees have the opportunity to give oral presentations and engage in a poster session at this symposium. They will also hear from an invited keynote speaker.
National MD-PhD Student Conference
The program pays for up to 7 students to attend the annual National MD-PhD Student Conference hosted by the University of Colorado Denver. Students travel to the conference together and often present posters at the event.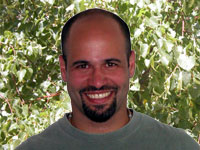 We encourage eligible students to apply for the National MD-PhD Student Conference Diversity Travel Award, which provides 10 students $1,000 to attend the conference. Out of the 10 awardees, 1 student will be selected to receive the Melvin Denis Diversity Travel Award, which is named in honor of Melvin Denis, a University of Utah MD-PhD student who regularly attended the conference and was awarded a Diversity Travel Award in 2004.
We lost Melvin on December 11th, 2004 to an avalanche in the backcountry of Utah, which he loved to frequent. He was a vivacious, outgoing, hardworking student who made a memorable impact on those around him. He always made a valuable contribution to the conference and this special award recognizes a student who represents some of the qualities important to Melvin, such as a dedicated passion for science and a commitment to diversity in the sciences. The recipient of this award will be chosen to share their work in an oral presentation and recognized at the conference.