Welcome to our Medical Scientist Training Program
The Medical Scientist Training Program (MSTP) provides an outstanding education for future physician-scientists. Students develop clinical skills and engage in rigorous scientific training. Through our top medical program and exceptional graduate programs, students become well-prepared for careers as biomedical researchers and clinician scientists. 
become leaders whose contributions span all domains of service at academic health centers, industry and government
serve as mentors and role models for future physician-scientist and leaders
Integrate scientific discovery, translational applications and clinical practice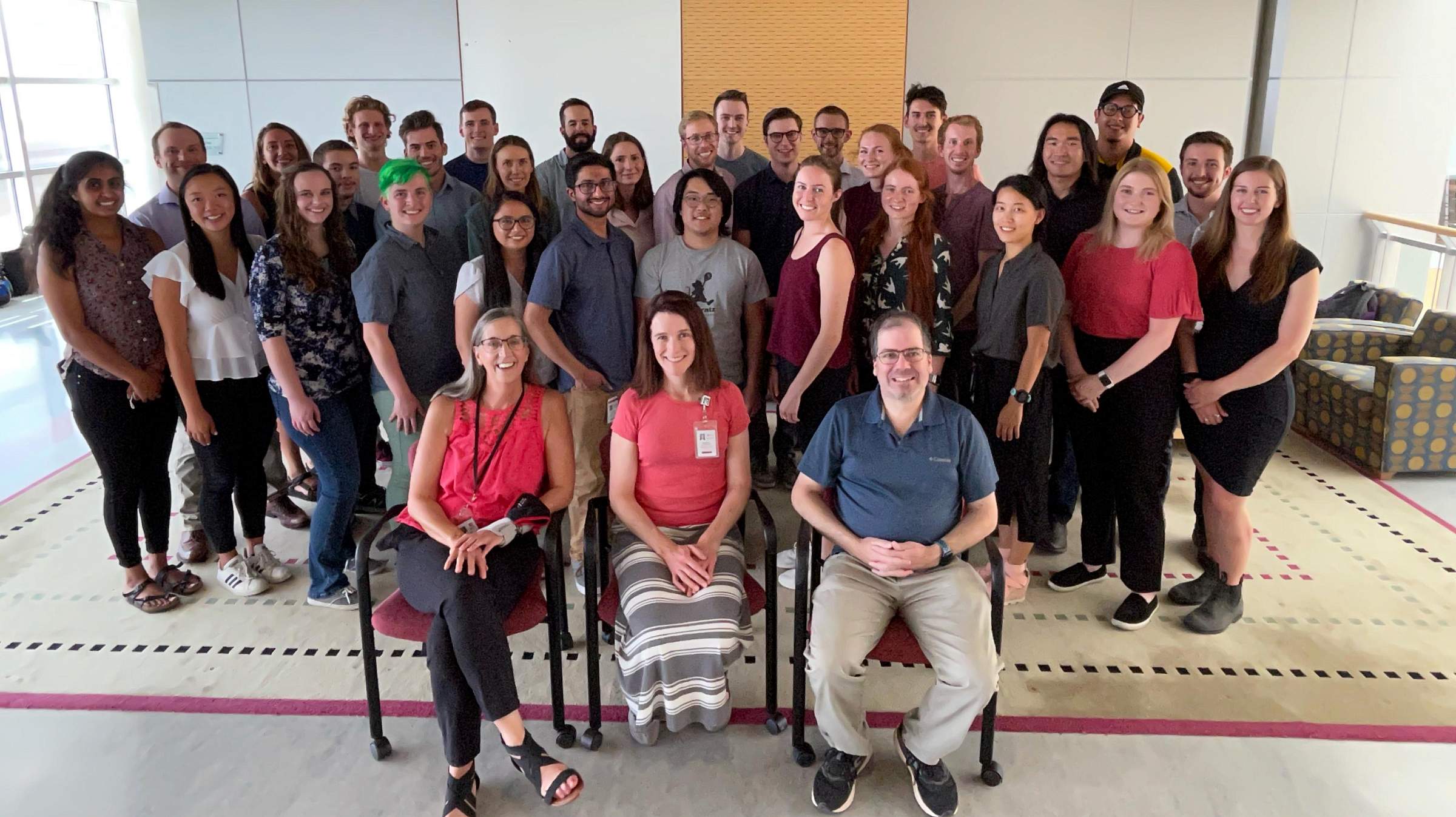 MD-PhD Program Summer Seminar
Speaker: GSRM & NARI MD-PhD Fellows, Summer Undergrad Students
Date and Time: July 13, 2023, 11:50 AM
Location: 2680
MD-PhD Program Monthly Meeting
Coming back in August
Location: TBD
MD-PhD Program 30th Anniversary Celebration
September 22-24, 2023
Deer Valley, UT
Please RVSP with Janet Bassett
Indigenous Land Acknowledgment Statement
The University of Utah has both historical and contemporary relationships with Indigenous Peoples. Given that the Salt Lake Valley has always been a gathering place for Indigenous Peoples, we acknowledge that this land, which is named for the Ute Tribe, is the traditional and ancestral homelands of the Shoshone, Paiute, Goshute, and Ute Tribes and is a crossroad for Indigenous Peoples. The University of Utah recognizes the enduring relationships between many Indigenous Peoples and their traditional homelands. We are grateful for the territory upon which we gather today; we respect Utah's Indigenous Peoples, the original stewards of this land; and we value the sovereign relationships that exist between tribal governments, state governments, and the federal government. Today, approximately 60,000 American Indian and Alaska Native peoples live in Utah. As a state institution, the University of Utah is committed to serving Native communities throughout Utah in partnership with Native Nations and our Urban Indian communities through research, education, and community outreach activities.