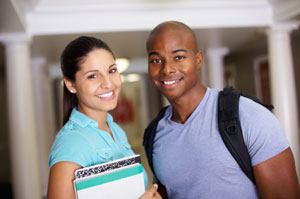 Medical students and applicants may arrange for appointments held between 9:15am - 5:30pm, Monday through Friday.
Students are encouraged to schedule an appointment with Wendy Clark, or email somfinancialaid@hsc.utah.edu. 
The Main Campus Financial Aid Office is located in the Student Services Building, room 105 (105 SSB). Staff members are available to assist you during the hours of 8:00am - 5:00pm, Monday, Wednesday, Thursday, and Friday; and 12:00pm - 5:00pm on Tuesday. Students may contact their office at 801-581-6211.
When corresponding, please use this information:
School of Medicine Contact
Wendy Clark
Financial Aid Administrator
University of Utah School of Medicine
27 S. Mario Capecchi Dr. 
Salt Lake City, UT 84132
Email: wendy.clark@hsc.utah.edu
Sierra Canela
Program Coordinator
University of Utah School fo Medicine
27 S. Mario Capecci Dr. 
Salt Lake City, UT 84132
Email: sierra.canela@hsc.utah.edu
Financial Aid Office Contact Main Campus
Shana Yem
Program Manager Professional Schools
University Office of Scholarships and Financial Aid
University of Utah
201 S. 1460 E. Rm. 105
Salt Lake City, UT 84112-9055
Email: syem@sa.utah.edu
Please visit their web site to learn more about the Financial Aid Office and the status of your file. You may also access your financial aid file on the web through the Campus Information System.
The student applicant's name and Student ID number must be included on all documents submitted. Most completed documents may be submitted by FAX. The FAX number for the office is 801-585-6350. There is also a drop box outside the main campus office for after hours submission of documents.
All students should keep a current address with the Registrar's Office so the Financial Aid Office may correspond in a timely manner. Contact the Registrar's Office in room 250 SSB or call 801-581-8969.
CONTACT US
Main Campus Financial Aid Office
201 South 1460 East #106
Salt Lake City, UT 84112
Phone: 801-581-6211
School of Medicine Finanical Aid
Wendy Clark
27 S. Mario Capecchi Dr., Room #130
Salt Lake City, UT 84113
Email: wendy.clark@hsc.utah.edu
Walk-In Appointments in the School of Medicine:
Due to COVID-19, the Financial Aid is working remotely and are not offering walk-in appointments at this time.