Data is our bread and butter. Our team has expertise working with data from the Utah Population Database, IBM MarketScan, Enterprise Data Warehouses, the National Trauma Data Bank, and SEER*Medicare. As you begin framing your research question, we can guide you to the data that will best suit your needs.
UPDB combines genealogies with data from statewide resources, including the Utah Cancer Registry, the Utah Department of Health, driver licence data, and birth and death certificates.
SPARC does not hold UPDB data, but we provide guidance to researchers in the Department of Surgery. Outside researchers should use the appropriate resources. For more information on the Utah Population Database, visit the UPDB website.
Click to expand the details of data availability over time: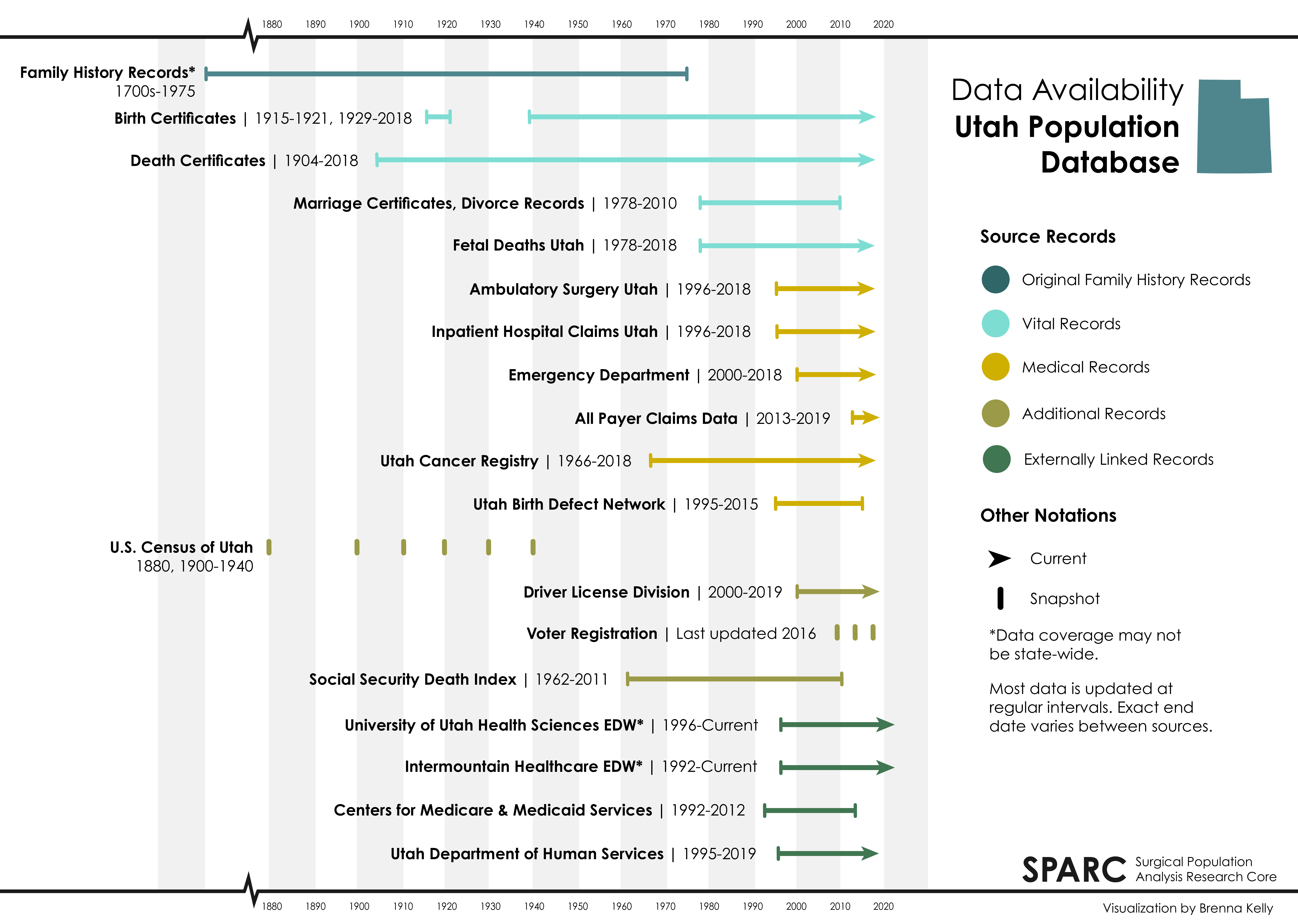 The MarketScan Data Warehouse contains individual-level healthcare and dental claims, lab test results, health-risk assessments, short-term disability, and workers' compensation. These data come from large employers, managed care organizations, hospitals, and Medicare and Medicaid programs.
SPARC currently holds 10 years of MarketScan data.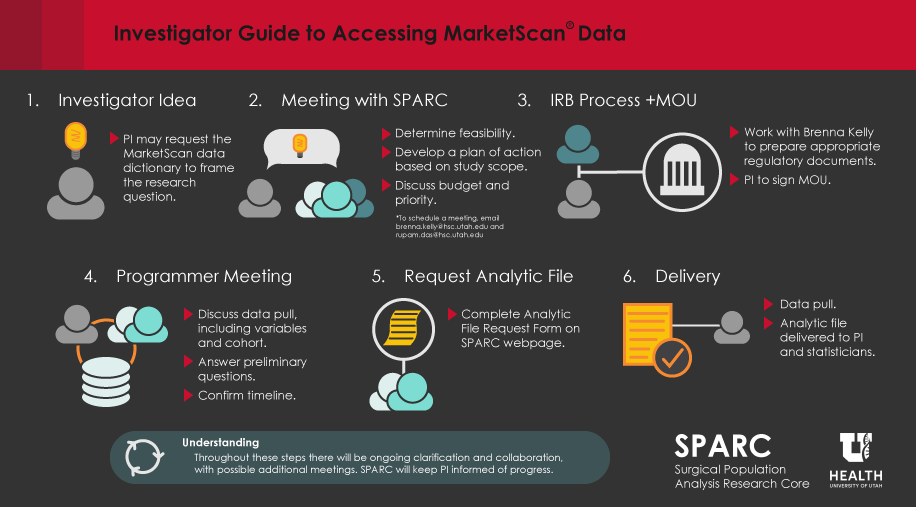 Enterprise Data Warehouses (EDWs)
Electronic medical records from the University of Utah Health Sciences Center (UUHSC) and Intermountain Healthcare (IH) can be accessed different ways. If you wish to link EMR data to UPDB, you should coordinate with the Resource for Genetic & Epidemiological Research (RGE) Committee. For faculty of the department of surgery, we can assist in preparing your application for the committee's review.
If you plan to use the EDW without linking to UPDB, refer to Data Science Services.
National Trauma Data Bank (NTDB)
NTDB is the largest aggregation of the U.S. Trauma Registry data. This data is compiled and disseminated in the form of hospital benchmark reports, data quality reports, and research data sets. For further information, visit the American College of Surgeons website.
The SEER-Medicare data reflect the linkage of two large population-based sources of data that provide detailed information about Medicare beneficiaries with cancer. We have hands-on, start-to-finish experience with this data source, from drafting the data request application, to cleaning the data, to analysis and visualization.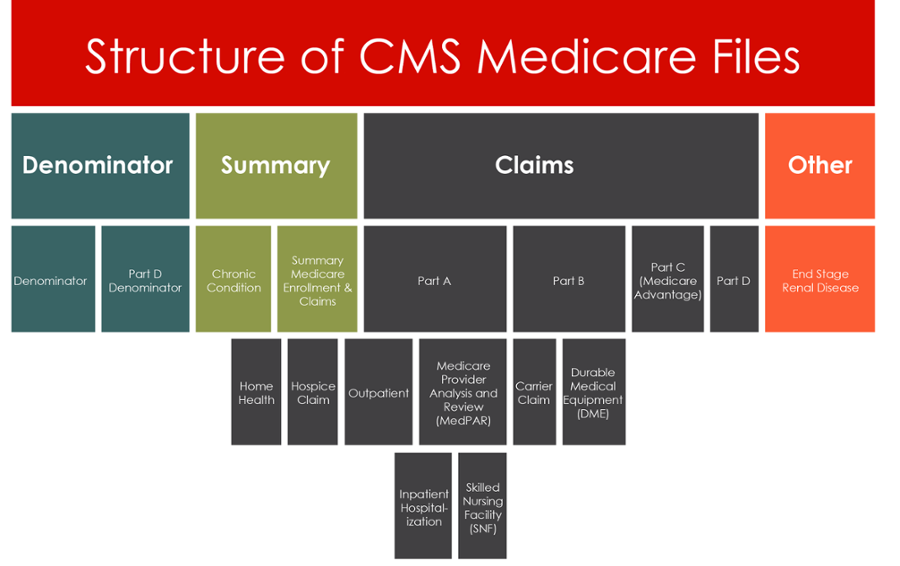 American Hospital Association (AHA) Data
AHRQ HCUP Databases