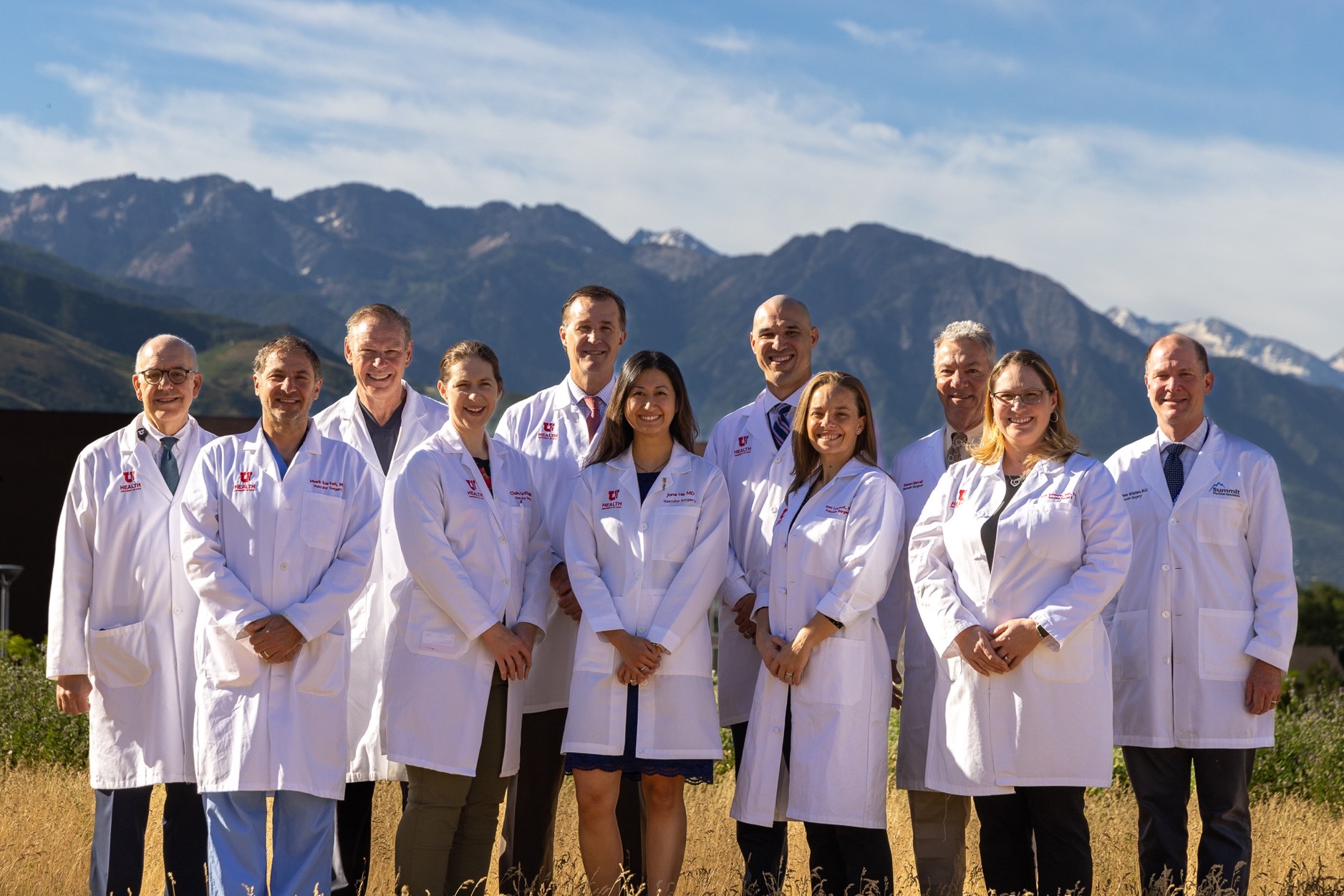 We are proud of our role as the only group of academic vascular surgeons serving the Mountain West- the largest geographical area in the United States served by a single university medical center.
The vascular surgeons at the University of Utah are part of a multidisciplinary team of medical specialists who provide medical, surgical, endovascular and radiological care needed to treat each patients' needs.
Clinical Care
We offer state-of-the-art treatment for virtually every vascular or circulatory problem including aneurysms, arterial blockages in the arms, neck (carotid artery), legs, and blood vessels that supply kidneys and intestines, varicose veins, deep vein thrombosis (DVT), chronic venous insufficiency, and dialysis difficulties.
Learn more about our clinical care >>
Education
Educating the next generation of vascular specialists occurs hand-in-hand with premier patient care. The goal of our educational mission is to better equip every member of the vascular surgery team to provide the best possible care for our patients using the most up-to-date, widely accepted tests and treatments. In turn, our patients receive the benefit of attention from not just a single individual but from a group of professionals devoted to their patients' health.
Fellowship interviews for the 2023-24 academic year are currently being scheduled. Please see the Fellowship Program tab for more information on the application process. For GME trainee verifications, please contact fellowship manager Emily Johnson at emily.johnson@hsc.utah.edu or 801-585-1425.
Research
Advances in vascular care can only occur by exploring the unknown. Members of the Division of Vascular Surgery are actively researching a variety of questions ranging from why blood vessels develop vascular disease in the first place to the best ways to treat established disease in order to achieve the best outcome.
Clinical Trials
Our division has a number of clinical trials focusing on the treatment of vascular diseases, including aortic aneurysms.
Welcome from our Division Chief
Benjamin S. Brooke, MD, PhD, FSVS, FACS
Chief, Division of Vascular Surgery
Associate Professor of Surgery
Contact Us
Appointments/Patient Questions
801-581-3495
Fax
801-581-3433