Research
We have achieved major accomplishments in research during 2017, especially in obtaining large Federal grants resulting from close synergy with clinical operations and largely focused on our ImagineEHR Initiative. We have three center grants (NCI, CMS/ONC, and NIH NIBIB), a renewed NLM T15 training grant with a supplement for environmental health informatics from the NIH NIEHS, and an NIDDK T32 training grant in metabolism, diabetes, and bioinformatics. In addition, our faculty have 20 NIH grants, one career development grant, five non-NIH grants, and a number of VA-funded projects. The portfolio covers a broad range of domains and applications including clinical informatics, clinical decision support, natural language processing, bioinformatics, and translational research informatics.
Here are a few highlights:
A 5-year center grant from the National Cancer Institute

(Guilherme Del Fiol and Ken Kawamoto, co-PIs) focuses on population-based clinical decision support to identify patients at a high risk for breast and colorectal cancer. The grant involves collaborators from DBMI (Charlene Weir, Wendy Chapman), the Huntsman Cancer Institute (Josh Schiffman, Wendy Kohlmann), Department of Internal Medicine (Rachel Hess, Michael Flynn), and Intermountain Healthcare (Scott Narus).
A 3-year HITECH grant with the Department of Pediatrics (Chuck Norlin and Guilherme Del Fiol, co-PIs) focused on the development of tools and resources for care coordination of children with special healthcare needs. The project involves collaborators from DBMI (Charlene Weir, Ken Kawamoto), Intermountain Healthcare (Scott Narus, Sid Thornton), the Utah Health Information Network (Teresa Rivera), and Utah Medicaid (Iona Thraen).
Establishment of a pilot research program funded by DBMI to help foster new research areas. Five projects were funded to Mike Conway, Samir Abdelrahman, Julio Facelli, Charlene Weir, and Bryan Gibson. So far, three NIH grant proposals have been submitted as a result of this initiative and several more are underway.
A 4-year sub contract (Eilbeck, sub PI) to a large consortium grant with UNC/Geisinger/ACMG/Kaiser lead by Jonathan Berg, to provide tools and curation to integrate clinical and genomic knowledge for the ClinGen Resource.
Education
Exciting developments are happening with the DBMI educational program.
Industry
Expanding membership in the Industrial Advisory Board is ongoing. Our corporate partners have been instrumental in helping us make sure graduates have the on-demand skills in the applied biomedical informatics industry. We continue to look for opportunities for students to get industry experience early.
Operations
The Department has made significant strides in the area of Operations at University of Utah Health, translating informatics research into practice. Notable accomplishments from this past year include:
HHS Provider User Experience Challenge Awards for a SMART on FHIR neonatal bilirubin application co-developed by faculty across University of Utah Health and Intermountain Healthcare.
Reduction of fatigue-causing alerts and reminders by ~70% through establishment of formal Clinical Decision Support governance.
Establishment of University of Utah Health as a leader in extending and optimizing the EHR to improve patient care and the provider experience.
Multiple federal grants and contracts to develop, validate, and disseminate standards-based, interoperable applications and services.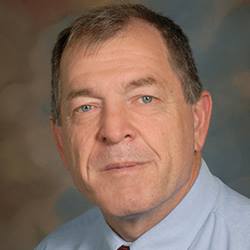 Stanley Huff, MD,  has been listed among 25 leading CMIOs at health care organizations by Health Data Management.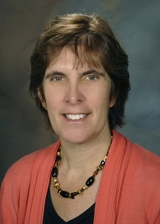 Catherine Staes, PHD, has been selected as a founding associate editor for JAMIA Open, an exciting new journal.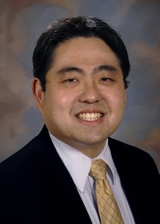 Ken Kawamoto, PHD, associate Chief Medical Information Officer has been appointed to a 3-year term on the U.S. Health Information Technology (HIT) Advisory Committee.