Best AMIA Paper
THE HOMER R. WARNER, MD, PHD AWARD
The award is named for Homer R. Warner, MD, PhD, a pioneer in the field of informatics and the founder of the Department of Biomedical Informatics at the University of Utah. This award is presented for the paper that best describes approaches to improving computerized information acquisition, knowledge data acquisition and management, and presents experimental results documenting the value of these approaches. The award and $1,500 prize are given at the fall meeting of the American Medical Informatics Association (AMIA).
Homer R. Warner, MD, PhD, Professor Emeritus
Dr. Homer R. Warner is considered one of the fathers of medical informatics. He pioneered many aspects of computer applications in medicine. In the mid-1950's, Dr. Warner began working on clinical decision support technology in the cardiology department at LDS Hospital. Dr. Warner and his colleagues developed the HELP (Health Evaluation through Logical Processing) system which is still in use today at Intermountain Healthcare.
Dr. Warner received his bachelor's and medical degree from the University of Utah, and a doctorate degree in physiology from the University of Minnesota. Dr. Warner founded and became the first chair in the Department of Biomedical Informatics in the School of Medicine which existed under various names since 1972. Dr. Warner's legacy of excellence and innovation has persisted and the department remains a leader in informatics research, training, and implementation. Dr. Warner died, at age 90, on November 30, 2012 after a brief illness.
2022

Tailoring Rule-Based Data Quality Assessment to the Patient-Centered Outcomes Research Network (PCORnet) Common Data Model (CDM)

Yahia Mohamed

2021

Testing of a Risk-Standardized Complication Rate Electronic Clinical Quality Measure (eCQM) for Total Hip and/or Total Knee Arthroplasty

Mica Curtin-Bowen

2020

Extracting and Learning Fine-grained Labels from Chest Radiographs

Tanveer F. Syeda-Mahmood

2019

Lagged Correlations among Physiological Variables as Indicators of Consciousness in Stroke Patients

Samantha Kleinberg

2017

Inferring Clinical Correlations from EEG Reports with Deep Neural Learning

Travis Goodwin

2016

Expanding access to high-quality plain-language patient education information through context-specfic hyperinks

Jessica Ancker, MPH, PhD

2015

Understanding patients' health and technology attitudes for tailoring self-management interventions

Katie O'Leary

2014

SOEMPI: A Secure Open Enterprise Master Patient Index Software Toolkit for Private Record Linkage

Csaba Toth

2013

Patient Encounters and Care Transitions in One Community Supported by Automated Query-based Health Information Exchange

Thomas R. Campion Jr., PhD

2012

Clinical Information System Services and Capabilities Desired for Scalable, Standards‐Based, Service‐oriented Decision Support: Consensus Assessment of the Health Level 7 Clinical Decision Support Work Group

Ken Kawamoto, MD, PhD

2011

The EpiCanvas Infectious Disease Weather Map: an Interactive Visual Exploration of Temporal and Spatial Correlations

Per H. Gesteland, MD, MS

2010

Conditional Outlier Detection for Clinical Alerting

Milos Hauskrecht, PhD

2009

MedEx – A Medication Information Extraction System for Clinical Narratives

Hua Xu, PhD

2008

Development and Evaluation of a Clinical Note Section Header Terminology

Joshua C. Denny, MD, MS

2007

Critical Issues in an Electronic Documentation System

Charlene R. Weir, PhD

2006

Evaluating the Impact and Costs of Deploying an Electronic Medical Record System to Support TB Treatment in Peru

Harnish S. F. Fraser, MDChB, MSc

2005

Physician Use of Electronic Medical Records: Issues and Successes with Direct Data Entry and Physician Productivity

Paul D. Clayton, PhD

2004

AMIA held with Medinfo

No Award

2003

Using Adaptive Turnaround Documents to Electronically Acquire Structured Data in a Clinical Setting

Paul G. Biondich

Use-centered Development of a Web-based Preschool Vision Screening Tool

Bruce E. Bray, MD

2002

Using Point of Service Clinical Documentation to Reduce Variability in Charge Capture

Sidney N. Thornton, PhD

2001

The Effects on Clinician Ordering Patterns of a Computerized Decision Support System for Neuroradiology Imaging Studies

David L. Sanders, MD

1999

Stephen C. Porter, MD

1998

A Randomized Controlled Trial of Automated Term Composition

Peter L. Elkin, MD
| | |
| --- | --- |
| 2009-10 | Liqin Wang |
| 2008-09 | Sang-hoon Lee |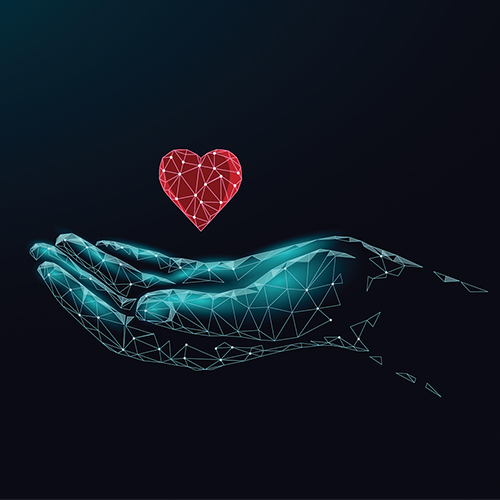 You can help the Department of Biomedical Informatics continue to progress with even a small contribution.