Utah PA Program Master's Degree Poster Session was held on August 22nd at the Taylor Building in St. George Campus, followed by another event on August 24th at the HSEB Alumni Hall, this dynamic gathering highlighted the remarkable achievements of 68 PA students during their Clinical Orientation Week.
These students took center stage, presenting their master projects resulting from impactful collaborations with 17 esteemed community partners. From the transformative Substance Use in Pregnancy Recovery Addiction Dependence Clinic (SUPeRAD) to the holistic approach of Sugarhouse Clinic, and the community-centered care of Family Health Care in SG, the projects showcased an impressive spectrum of healthcare initiatives. The partnerships extended to Creek Valley in Hildale Utah, the University of Utah Health HIV Clinic, Enterprise Clinic in Enterprise Utah, South Main Clinic, Maliheh Free Clinic, Utah Foster Care, Root For Kids, Huntsman Mental Health Institute (HMHI) Home, and the Utah Department of Health's Healthy Aging program.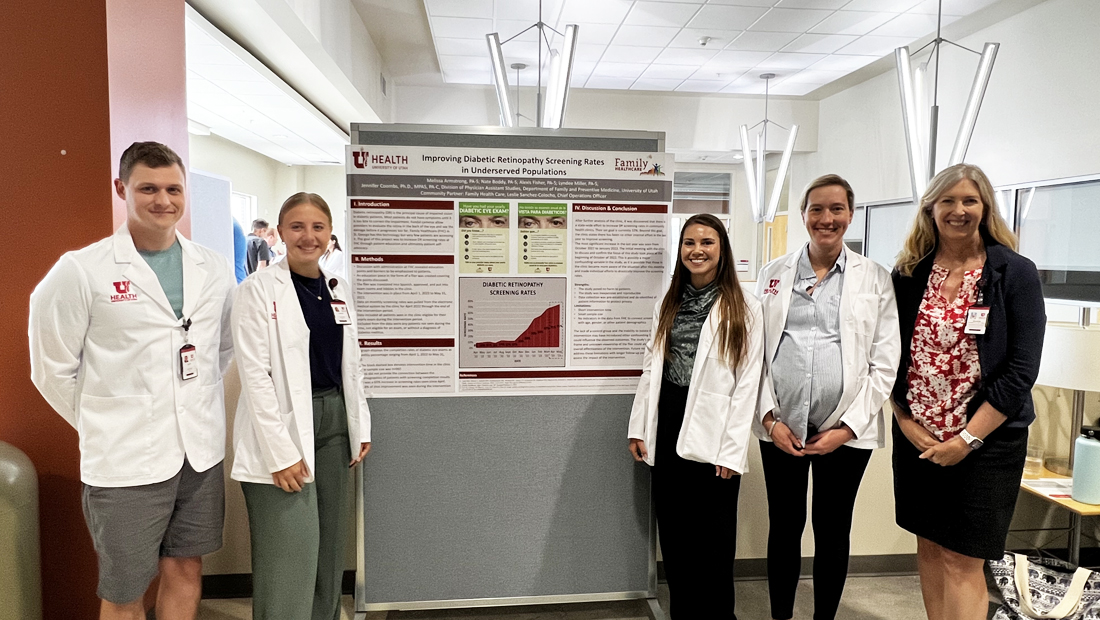 The Utah PA Program Master's Degree Poster Session was a celebration of innovation, dedication, and the bond between education and community. These projects serve as a testament to the students' hard work, creativity, and commitment to advancing healthcare through collaborative efforts. The event provided a glimpse into the future of healthcare, where partnerships and research lead the way to a healthier society.
by Jennifer Coombs, PHD, PA-C, MPAS