Welcome from Dr. Molly B. Conroy, MD, MPH, FACSM, FAHA
Chief, Division of General Internal Medicine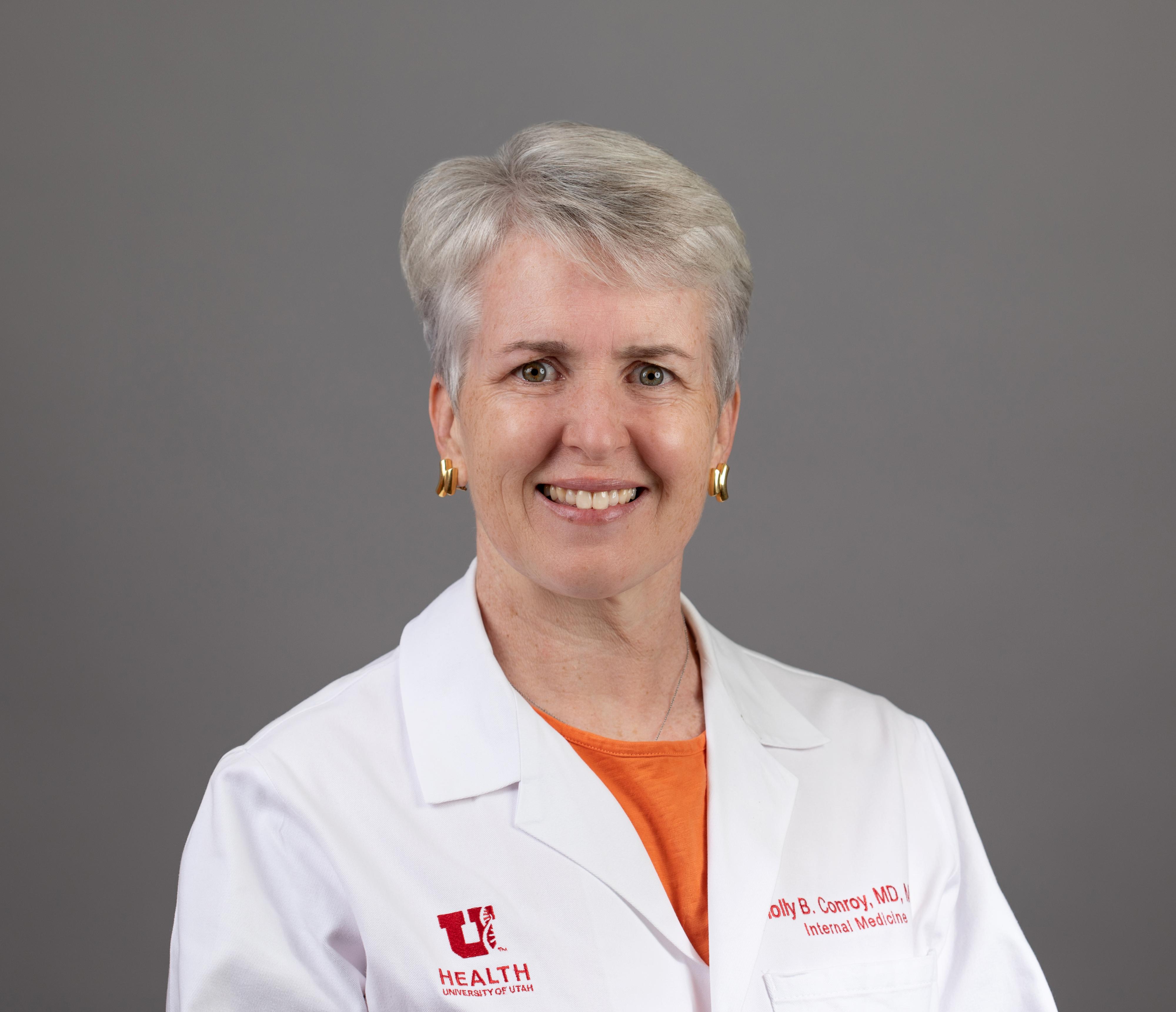 Welcome to the Division of General Internal Medicine's website. We are excited to share information about our current activities, faculty and staff, and plans for the future.
The Division of General Internal Medicine (DGIM) is a large and diverse group housed in the Department of Internal Medicine at the University of Utah with more than 65 faculty working at University Hospital and its outpatient clinics, George E. Wahlen Department of Veterans Affairs Medical Center, and Intermountain Medical Center. We are committed to providing exceptional patient care. Our clinicians see patients in a wide range of settings -- including primary care, inpatient/hospitalist, and palliative care – and also train U of U medical students, residents, and fellows while doing so. In addition to general medical care, we also have clinicians in our group with specialized expertise and active clinical programs in sleep medicine, thrombosis, and hypertension. In addition, we are collaborating across the U of U system to develop innovative clinical initiatives in primary care, women's health, and palliative care.
DGIM faculty are also actively engaged in research and other scholarly pursuits. Our research ranges from translational work in thrombosis to value-driven outcomes (VDO) initiatives in our learning health system. DGIM faculty were among the central team in describing the cutting-edge work in VDO (JAMA. 2016), and continue to lead several quality-based initiatives across U of U, including those related to sepsis and lab utilization. DGIM faculty play key roles in campus research leadership, including the U of U CTSA and PCORnet clinical data research network. Our priority areas of scholarship include thrombosis, sepsis, hypertension, lifestyle change/diabetes prevention, and learning health system innovation.
DGIM also plays a major role in medical education. Our faculty teach and train medical students, residents, and fellows in outpatient and inpatient settings. We also have formal roles as course directors for undergraduate medical education and help to shape policies for graduate medical education across campus in the areas of quality and safety. DGIM members are also at the forefront of scholarship in medical education, including research in curriculum development and value.
I am extremely grateful for the opportunity to work with such a diverse, hard-working, and innovative group of general internists. I hope that you will learn more about the work that is our pride and passion by reviewing the DGIM website. Please feel free to contact me personally to learn more about opportunities to join our group as we expand and continue to grow in exciting new directions.