Fellowship in Neuro-oncology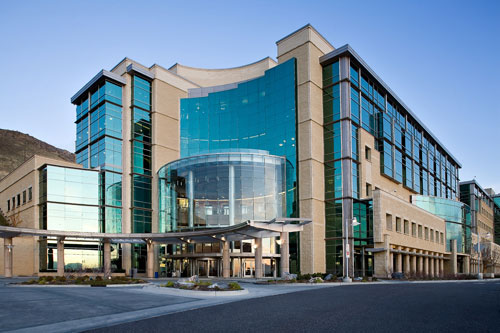 The Neuro-Oncology fellow will learn the principles/basic neurosciences as they relate to neuro-oncology; and earn progressive responsibility for the management of patients with neuro-oncologic illness, including; the evaluation and management of patients requiring medical, surgical, and/or radiation treatment; and consultation service to the medical, surgical, and radiation oncology services.
Fellowship Information
Not Currently Accepting Applications: We will begin accepting applications for the 2023–2024 fellowship position in late 2022 and will conduct interviews in spring 2023.
Application Process: Download the Neuro-oncology Fellowship Application
Other Details:
Salary/Benefits: Please see the UUH GME website for details
Accreditation: CAST approved 
Program Length: 1 year (with the possibility of a second research year)
Location/Campus: Huntsman Cancer Institute
Start of Program: July 1
Number of Fellows per Year: 1
Clinical Lectures & Didactics
There will be clinical lectures held every Wednesday and required lectures held Monday, Wednesday, and Friday. There are also a variety of optional conferences held throughout the year that you may choose to go to.
Contact Us
Program Director Howard Colman, MD, PhD Email: Howard.colman@hci.utah.edu Department of Neurosurgery 175 North Medical Drive East Salt Lake City, UT 84132
Assistant Program Director/Curriculum Director Joe Mendez, MD Email: Joe.mendez@hci.utah.edu Department of Neurosurgery 175 North Medical Drive East Salt Lake City, UT 84132
Program Administrator Calee Hulet Email: Calee.hulet@hci.utah.edu Phone: 801-587-4024 2000 Circle of Hope Salt Lake City, UT 84112
PAST NEURO-ONCOLOGY FELLOWS:
---
2021-2022 Lisa Arnold, DO (inaugural fellow)