A Personalized Approach
From a practical standpoint, knowing that AMD is at least two distinct diseases makes a one-size-fits-all treatment inadequate. Instead, Gregory S. Hageman, PhD, and his team at the Sharon Eccles Steele Center for Translational Medicine (SCTM)
have taken a personalized medicine approach to tailor treatment to each patient's genetic susceptibility.
Over the years, the SCTM developed an in-depth understanding of the complex molecular pathways involved in the two most common forms of AMD. Chromosome 1-directed AMD is driven by mutations in the CFH-CFHR5 gene on chromosome 1, whereas chromosome 10-directed AMD is caused by a mutation in the ARMS2/HTRA1 gene on chromosome 10. Chromosome 1-directed AMD is the most common form of the disease in the United States.
This effort has led to the development of new therapeutic strategies designed specifically to slow or even halt the progression of these two forms of AMD. The therapy against chromosome 1-directed AMD has now reached the pre-clinical stage.
The SCTM has partnered with a corporate partner to commercialize this new therapy. Funding has been secured to move forward into clinical trials—the first step toward FDA approval.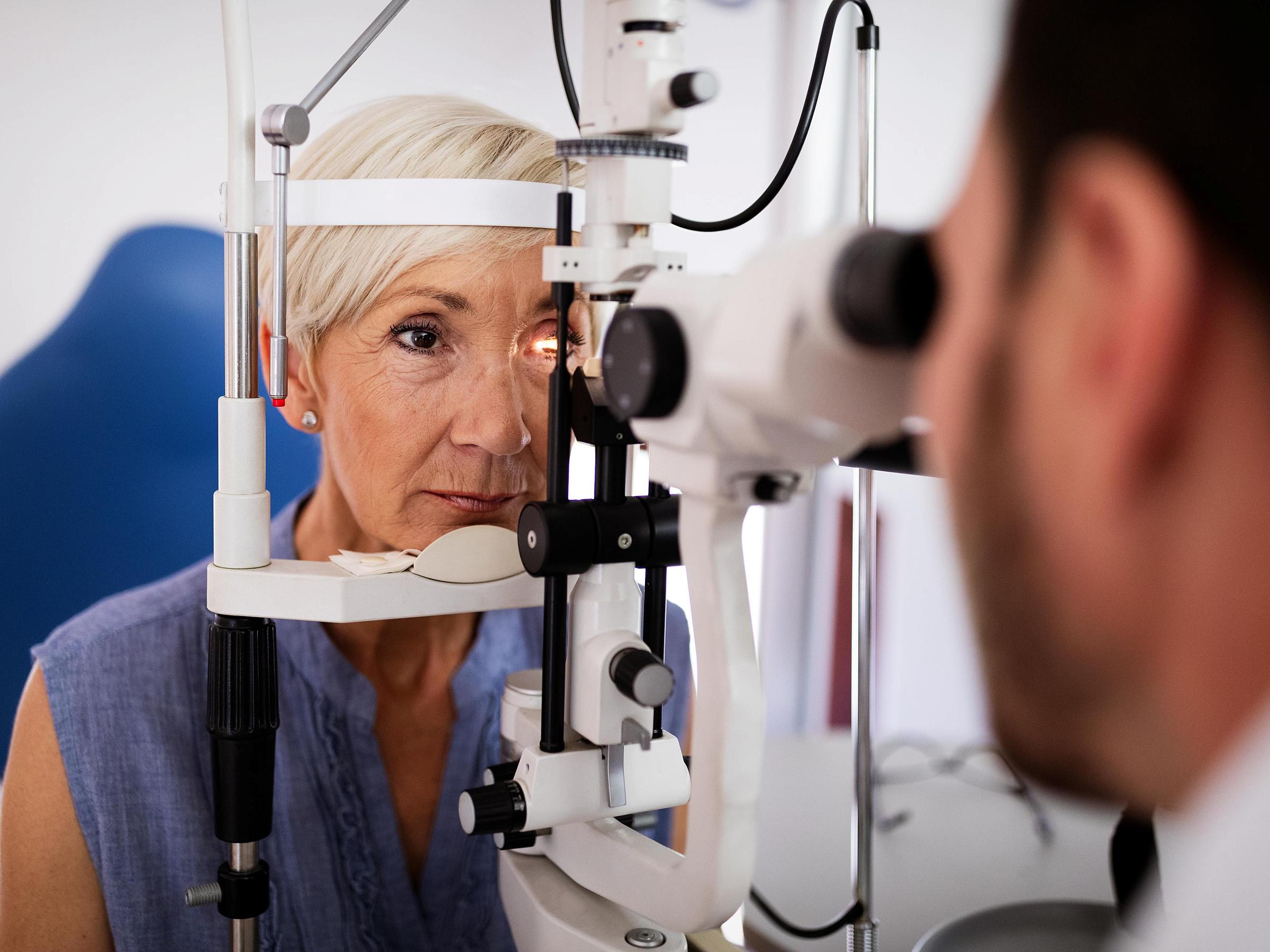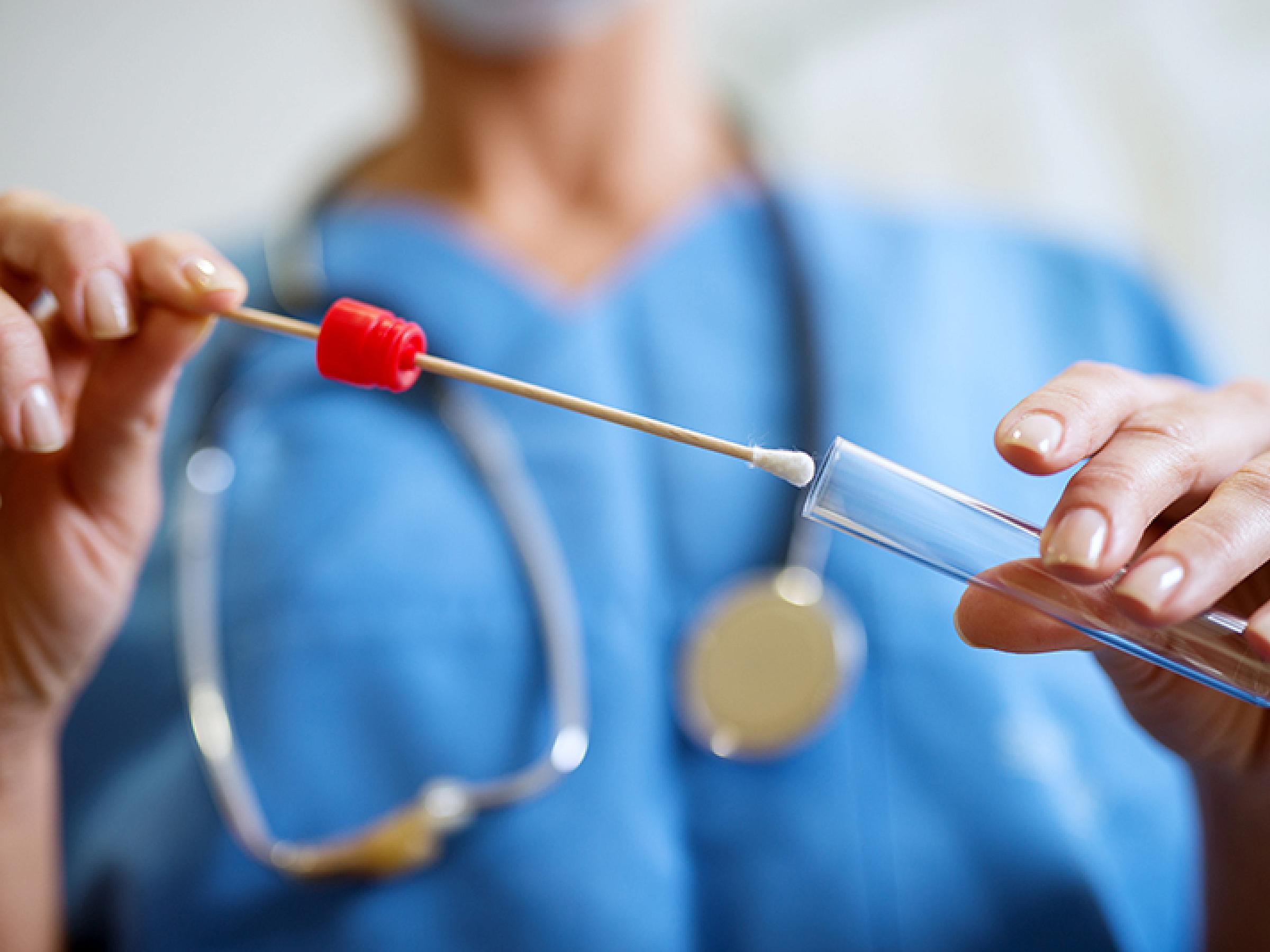 Frequently Asked Questions about AMD Treatment and Clinical Trials
Is it too late for a 90-year-old woman to benefit from this therapy?
There are no age-limitations for patients to receive AMD therapies.
What method of application is used to administer this new medicine for AMD?
Current treatments are primarily delivered by injection into the eye. The SCTM is exploring alternative delivery methods that include systemic, intravenous, and intraocular injections.
What will the cost be for this new medication?
The cost is not yet known.
What clinical trials are available for an 85-year-old who has AMD?
This highly depends on the stage of the disease. Notably, interventional clinical trials usually have strict inclusion and exclusion criteria to maximize the odds of showing a therapeutic effect. Therefore, whether a patient is eligible to participate is dependent on the individual trial.
I have a parent with AMD. What is my risk of developing the disease?
AMD is clearly a genetic disease. But the genetics are complicated enough that just because one or both of your parents has the disease, it does not necessarily mean that you will develop AMD. It is also clear that the progression rate of the disease varies depending upon the number of risk mutations an individual carries.
Genetic testing is the best way to assess your level of risk for developing AMD, especially if you have a strong family history of the disease. Testing is available through a number of commercial laboratories and, in some instances, through participation in research and clinical studies.
How can I enroll in a research study to find out if I am pre-disposed to AMD?
There are a number of research studies in the U.S. with genetic testing, including one conducted by the SCTM at the Moran Eye Center. You may be provided with your genetic risk. If you are interested in enrolling in this study, please call 801-213-4011.