About UREAD
The Utah Retinal Reading Center (UREAD) seeks to contribute to the characterization of manifestation and progression of ophthalmic diseases, focusing on the evaluation of treatment response to innovative therapeutic strategies.
Using multimodal imaging technology, UREAD specializes in the standardized and systematic analysis ("Grading") of retinal imaging data within multicenter observational studies and interventional trials.
Advancing Research in Academia and Industry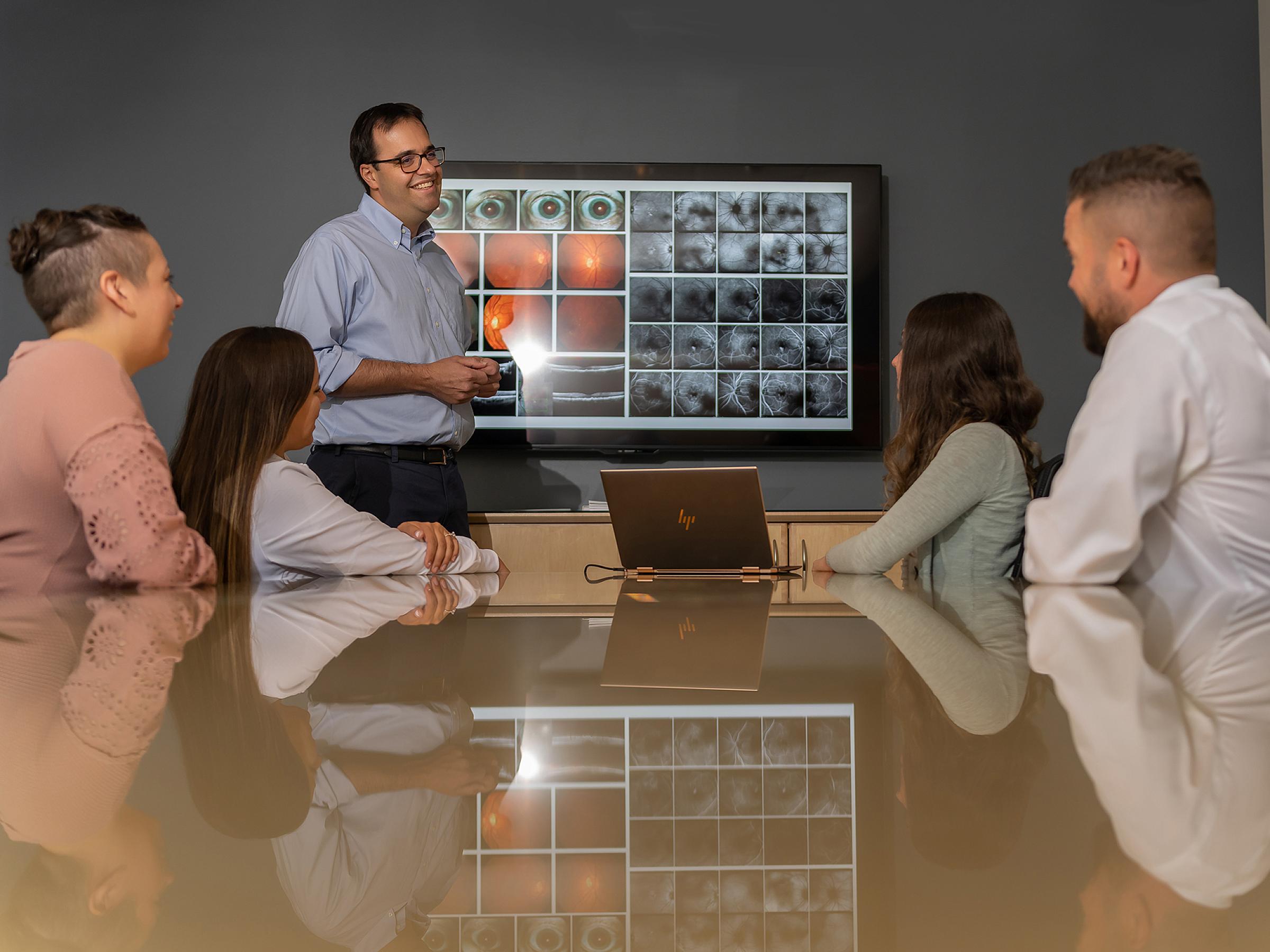 UREAD was established in 2020 by Steffen Schmitz-Valckenberg, MD. The multidisciplinary team includes clinicians, researchers, data managers, IT experts, and ophthalmic image analysis specialists. Driven by scientific expertise and interests, UREAD provides high-quality central reading services to advance research in academia and industry.
While high-resolution retinal imaging has become broadly available with easy access to patients and clinicians, the independent, systematic, and standardized evaluation of data acquired at multiple centers and within large cohorts remains challenging. These challenges range from reliable data acquisition, collection, and archiving to processing large amounts of data, including detailed analysis of diverse imaging features. In this context, UREAD aims to balance the increasing application of automated algorithms and human quality review by the highly skilled team of experts. A particular goal of UREAD also includes the fine detailed and spatial correlation of functional test results to structural alterations.
The development, investigation, validation, and reliable application of clinical outcome measures to demonstrate the efficacy and safety of potential new treatments requires close interactions and collaborations on national and international levels. UREAD is committed to improve the quality of ophthalmic research and to address regulatory requirements. Beyond industry standards, UREAD leads the way to identify and implement cutting-edge solutions for current demands and needs in ophthalmic imaging research that will pave the way for new treatment options for blinding eye diseases.