About Fiona McDonnell
Dr. Fiona McDonnell's primary research area is the study of glaucoma, with a special focus on conventional outflow physiology. This interest in glaucoma began with her doctoral work in Dublin, Ireland (her hometown), and continued with her postdoctoral training at Duke University.
She joined the John A. Moran Eye Center at the University of Utah as an assistant professor and principal investigator of the McDonnell Laboratory in 2022.
Improving Glaucoma Treatments
Dr. McDonnell's research aims to improve treatments for lowering intraocular pressure by understanding the mechanisms behind what causes it. She has focused her work on the conventional outflow pathway and the cells and tissues responsible for aqueous humor drainage.
She specializes in one of the most exciting new areas of glaucoma research—nanoparticles released by all cells in the human body called exosomes (pictured in the image above). They have several potential applications in new therapies or diagnostic tests.
Studying exosomes, which are 20-150 nanometers in size, requires specialized expertise and equipment. Funded by the National Eye Institute, Dr. McDonnell is trying to find exosomes specific to the trabecular meshwork—something that could one day help develop a test for glaucoma. She will also study whether introducing healthy exosomes to damaged cells can repair them.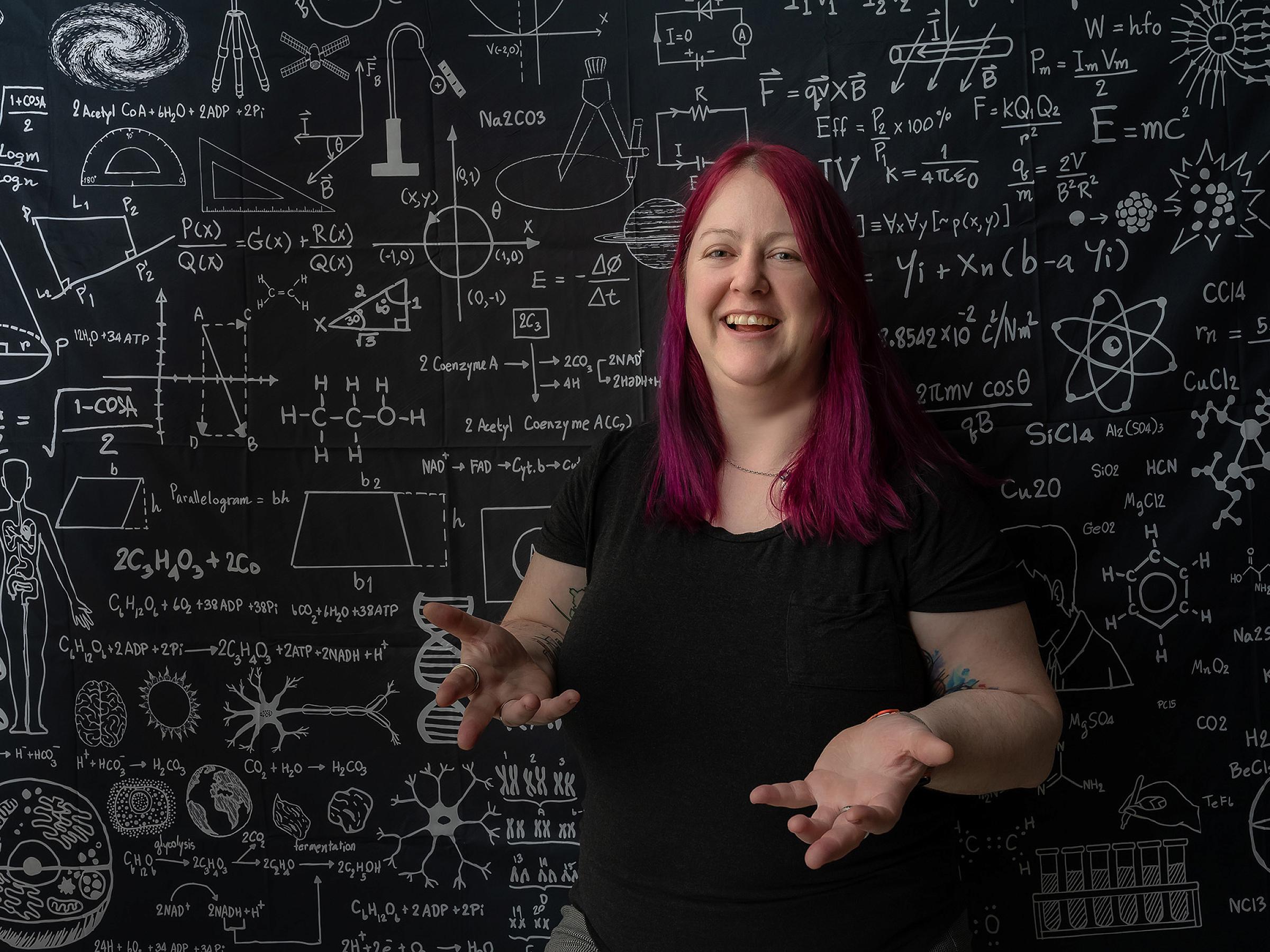 How Does Our Research Help Patients
Nearly 80 million adults and children are living with glaucoma, a blinding disease that will rob them of their eyesight. That number is projected to rise to 112 million people by 2040.
As a glaucoma investigator at Moran, Dr. McDonnell and her lab will collaborate with the Alan S. Crandall Center for Glaucoma Innovation, and work closely with other researchers to improve our knowledge of glaucoma.
Learn More About Our Work
Updates from the McDonnell Laboratory
What's Next in Glaucoma Innovation?