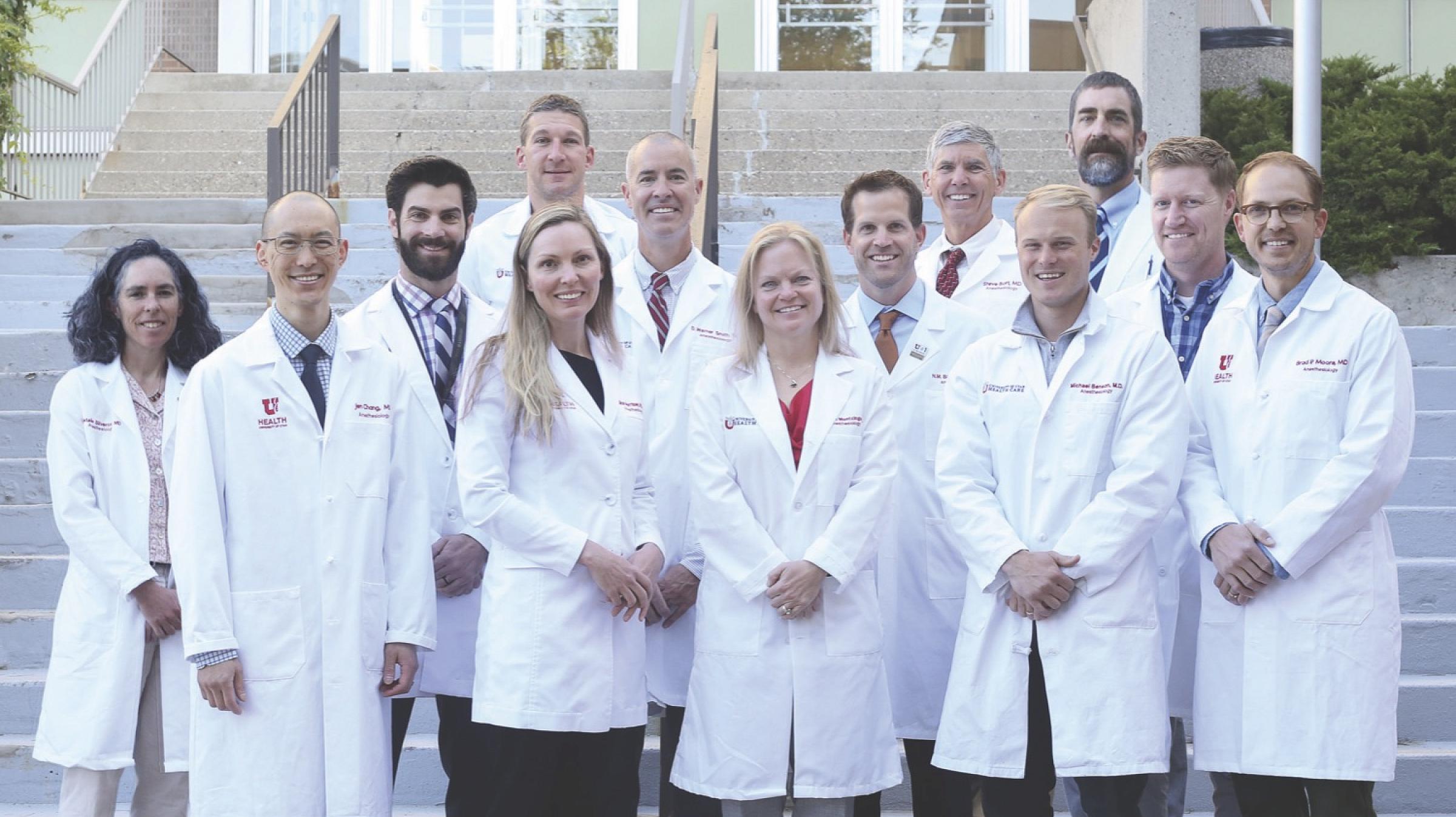 The cardiothoracic anesthesiology section provides patient care to for over 1000 cases annually at the University of Utah Hospital, Huntsman Cancer Institute, and the Veteran Affairs Medical Center.
The case mix includes myocardial revascularization, valve repair or replacement, aortic surgery and thoracic surgery. We are a heart and lung transplant center and perform heart, single lung, and double lung transplants. University of Utah Health is a mechanical support center of excellence and our residents get extensive experience with ventricular assist devices and extracorporeal membrane oxygenation. In addition we have a very active interventional service performing percutaneous valve, aortic, and atrial fibrillation procedures with our echocardiographic guidance and management.
University of Utah Health also has a growing adult congenital heart disease service and we are involved in the care of these patients in the cardiac operating room as well as other areas of their care. The service is closely integrated with our perioperative echocardiography service and intraoperative echo is performed on the vast majority of cases.
Residents in our program get a very in depth exposure to the many facets of modern cardiothoracic anesthesia. Graduates of the program are well trained to pursue careers in cardiothoracic anesthesia.