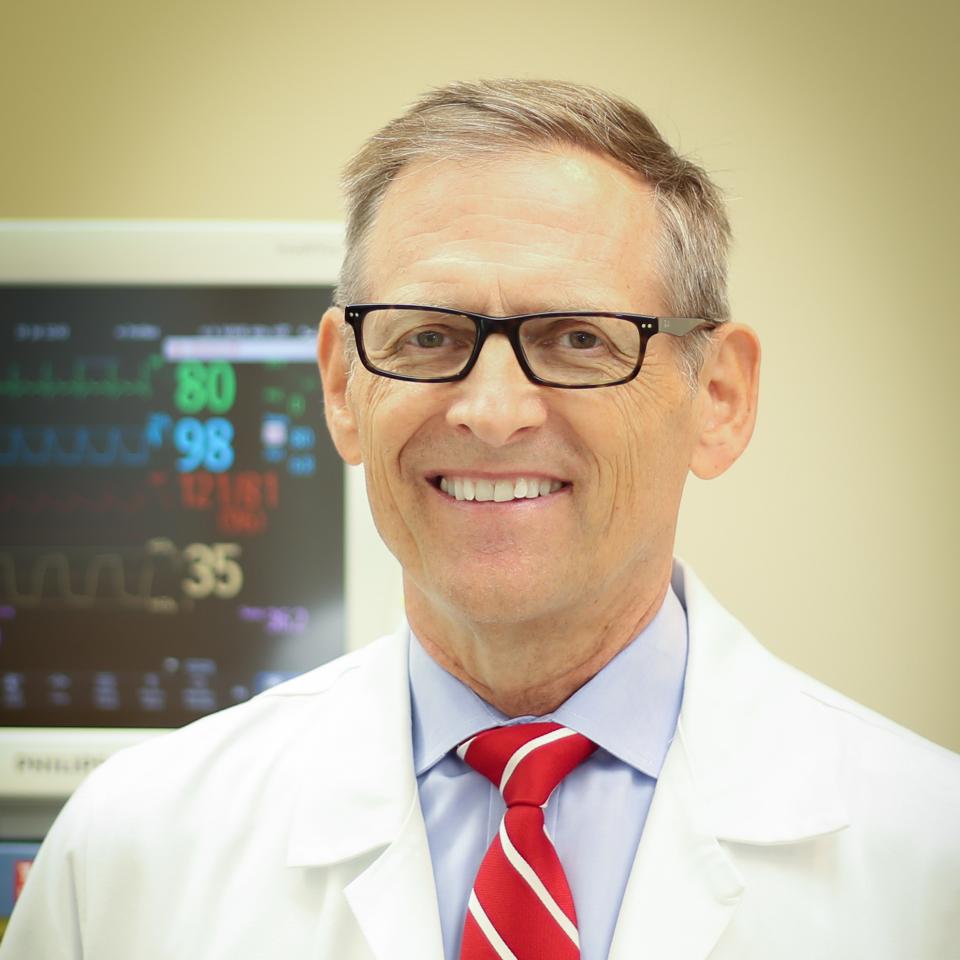 On behalf of all our faculty, resident, fellow, and administrative staff, welcome to University of Utah Health's Department of Anesthesiology website. We invite you to browse the site and learn more about us.
Welcome to the Department of Anesthesiology at the University of Utah School of Medicine
We are an academic practice focused on the traditional triad of missions of a university based department. We seek to serve humanity through world‐class clinical care, innovative training, and impactful research in anesthesiology, perioperative & pain medicine. We endeavor to put the patient first in the clinic, classroom, and laboratory.
The Department makes important contributions to the high quality and safe care for which University of Utah Health is well known. Our clinical and research activities are especially remarkable for excellence in total intravenous anesthesia, ultrasound guided regional anesthesia, perioperative echocardiography, and pain management. The Department also has a substantial track record in entrepreneurially oriented research, with numerous successful spinoff companies marketing products domestically and internationally. Our residency and fellowship programs produce highly sought after medical professionals who elevate the practice wherever they land.
The Department's footprint extends across the University of Utah campus and beyond. Our clinical, training, and research activities on campus take place at the University of Utah Hospital, the Clinical Neuroscience Center, the Huntsman Cancer Hospital, the Orthopaedic Center, the Moran Eye Center, and Primary Children's Hospital. We also provide services at two multispecialty clinics with ambulatory surgery centers in South Jordan and Farmington, Utah. The Salt Lake City Veterans Administration Hospital is another venue at which our teams practice, train, and conduct research. We deliver anesthetics for nearly 50,000 surgical cases and 5000 deliveries per year.
We invite you to explore our website to learn more about the Department and its people. Our faculty, residents, and staff underpin all of our success. We are working tirelessly to make anesthesia, perioperative care, and pain management better for everyone, every day.
WHY UTAH?
In Utah you can truly have it all. Salt Lake City and the surrounding areas offer new comers diverse neighborhoods, great schools, arts and entertainment, and endless possibilities for sports and recreation. A strong economy and low cost of living make Utah a perfect choice to call home.
Help Progress, Give Today
The Department of Anesthesiology greatly appreciates your support! Your contribution will help us move forward.