We believe that exemplary physician anesthesiologists can be developed in a supportive, innovative, and inclusive professional community.
We enable resident physicians to realize their potential to become pioneering leaders in both clinical anesthesiology and society at large.
We provide trainees with a state-of-the-art medical practice, dedicated faculty and an educational environment designed to optimize learning and promote a balanced life.
Since 1955, our Department has maintained clinical and academic prominence in the training of outstanding clinicians seeking careers in either the academic or private sectors.
Advantages of receiving anesthesiology training at University of Utah Health include:
Universal success in board certification, fellowship attainment and employment.
Excellent case mix and numbers (approximately 500 cases/resident per year).
All clinical rotations within two miles of the University Hospital.
Internationally renowned subspecialty training in perioperative echocardiography and pain management.
Affordable housing readily available within a ten-minute drive from the hospital.
Access to responsive programs designed to optimize opportunities for success.
A collegial environment with an active social calendar.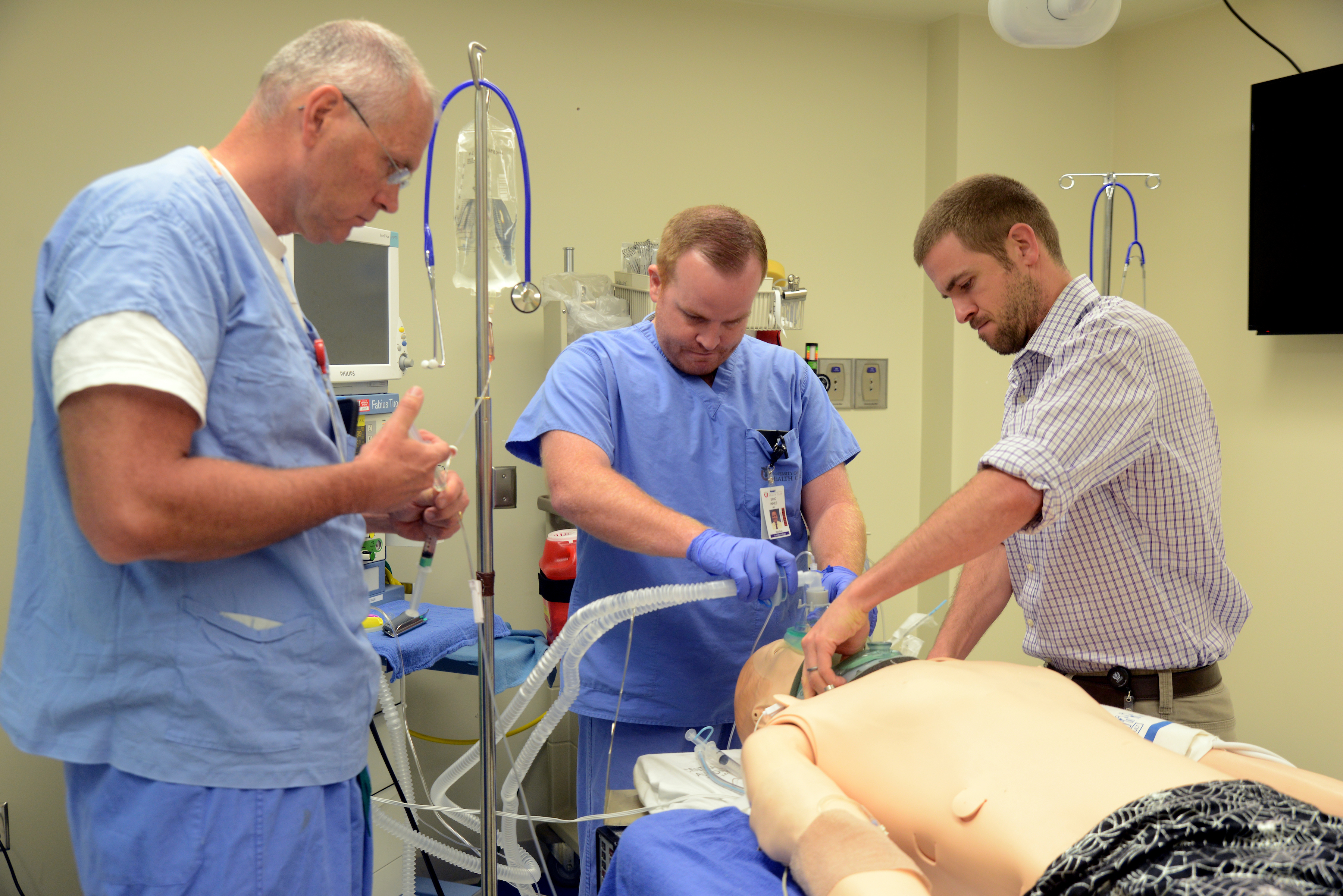 Current Residents
We offer a total of 15 residency positions in the match each year, including 10 categorical positions, 3 advanced positions, and 2 Physician Only positions:
5 transitional internships based at Intermountain Medical center
5 internal medicine internships based at University of Utah Health.
All positions are matched to applicants through the National Resident Matching Program.
All affiliated hospitals are approved by CMS-approved accreditation agencies.
Current Residents
Equity in Medicine
The University of Utah Department of Anesthesiology is committed to eliminating health disparities by fostering an exceptional and inclusive learning environment.  We actively recruit outstanding physicians from a variety of backgrounds; educate physicians on the intersections of gender, sexuality, race, ethnicity, and health and wellness; and lead impactful organizational and professional change.
Justice, Equity, Diversity, Inclusion, and Anti-racism resources at the University of Utah