Conducting Research at the University of Utah
What We Can Do For You
Pre- and post-award grants and contracts support--from proposal submission to annual reporting to project closeout.
Serve as a liaison with other departments, institutions, and research offices.
Serve as a source of information about institutional research resources and regulations.
Clinical research guidance, including ClinicalTrials.gov and other compliance support.
Clinical research coordinator support.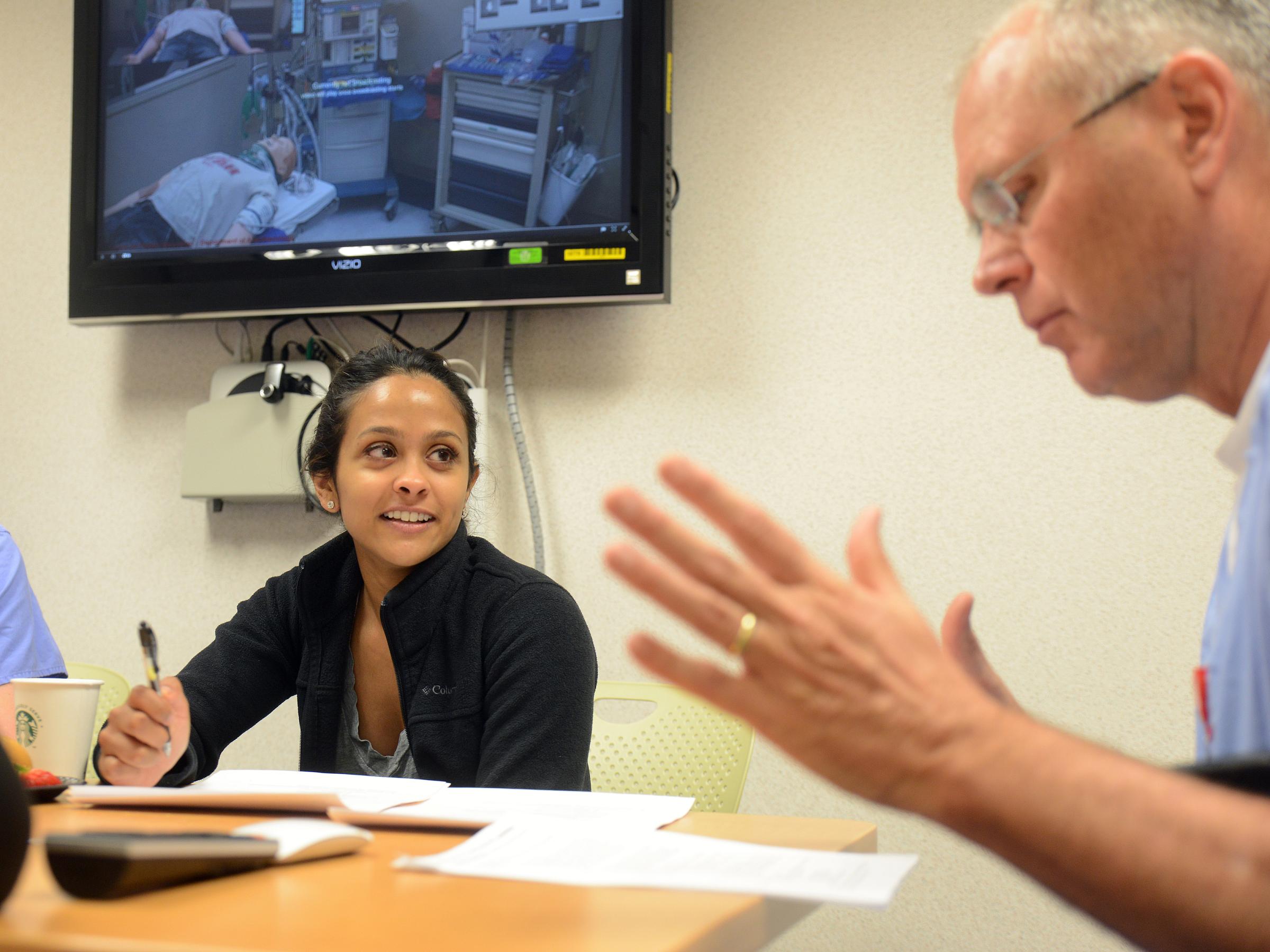 A Simplified Process for Conducting Research at the University of Utah
Develop a research question from an idea or observation

ensure that your question is feasible, interesting, novel, ethical and relevant
discuss your research ideas with your colleagues

Perform a scoping literature review to ensure novelty

develop a search strategy
search for relevant systematic reviews.

Refine your research question and consider the funding stream

identify experts in field and discuss your idea with them

Decide on the appropriate research study design

decide on the appropriate study design and statistical analysis
work with Dr. Pace or SDBC
consider feasibility and ethical aspects
think about the sampling and recruitment
identify the additional input you may need from a statistician, health economist, methodology expert etc.

Write the research proposal
Confirm the costing of the project

think through the logistics of your research

Submit your research application

Clinical Trials.gov (drug phase II+; device phase 0+; human non-drug, non-device intervention and/or randomization; publication)

Obtain ethical approval

IRB approval can take weeks to months

Prepare for data management before collecting and collating the data

design data collection forms and develop a database (Dr. Pace/SDBC)
follow the protocol and guidelines
think about the data protection and confidentiality
follow GCP SOPs

Analyze the data and interpret findings

perform data analysis
work with Dr. Pace or SDBC
interpret findings
compare your findings with the relevant published evidence
clarify how your research findings can be put into clinical practice

Reporting and dissemination

write a research report
present at conferences or seminars
write a scientific paper for a peer-reviewed journal
MAKE YOUR FINDINGS KNOWN!