Upcoming and Recent Activities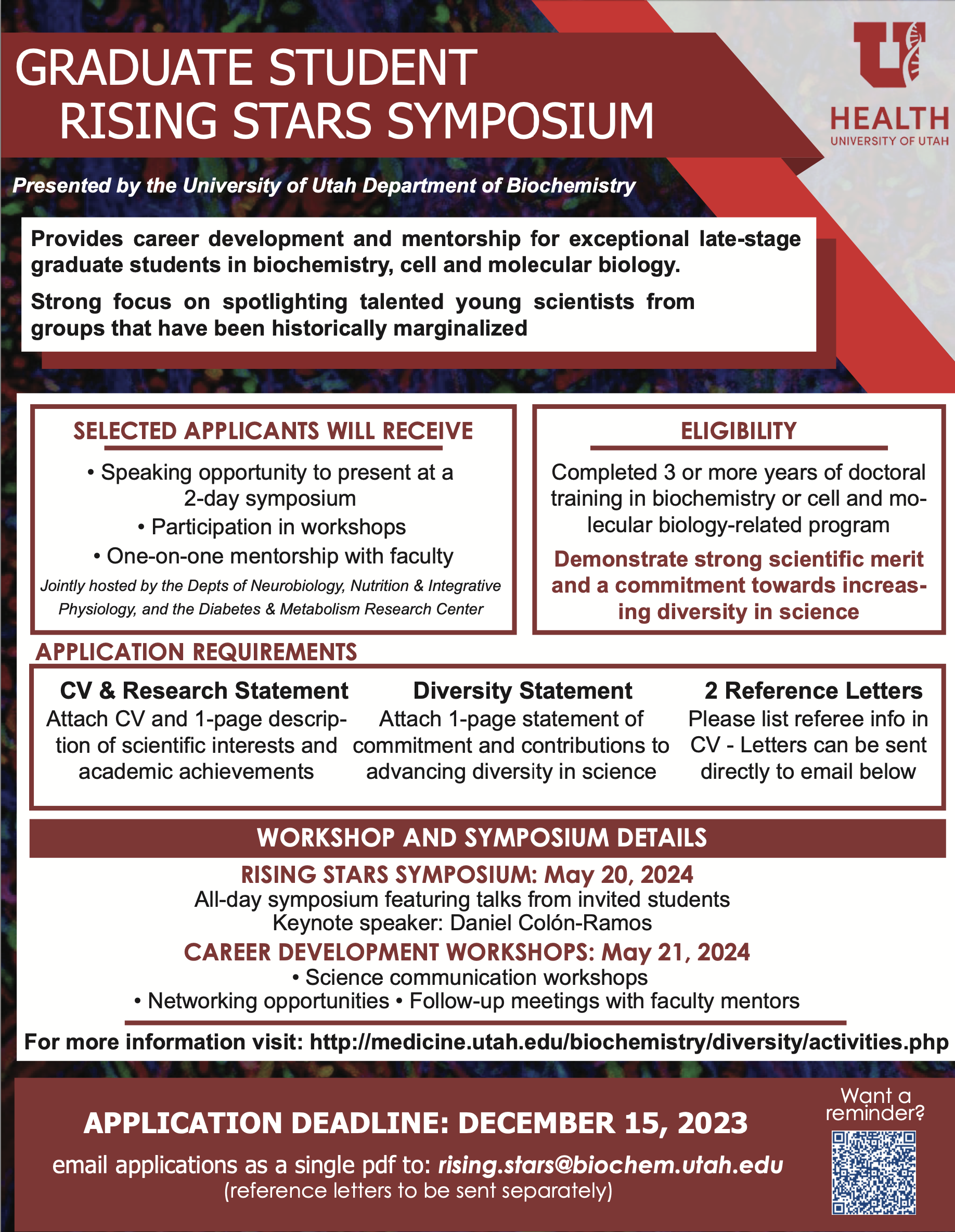 Graduate Student Rising Stars Symposium 2024
Our department will be hosting our third Graduate Student Rising Stars Symposium, in partnership with the Neurobiology Department and the Diabetes & Metabolism Research Center. The event with feature exceptional young scientists, with a strong focus on highlighting talented scientists from groups that have been historically marginalized. 
Get Notified about Opportunities
Are you interested in applying for our Graduate Student Rising Stars Symposium in 2024?  The button below will take you to a short form where you can officially request to be considered.  We look forward to learning more about you!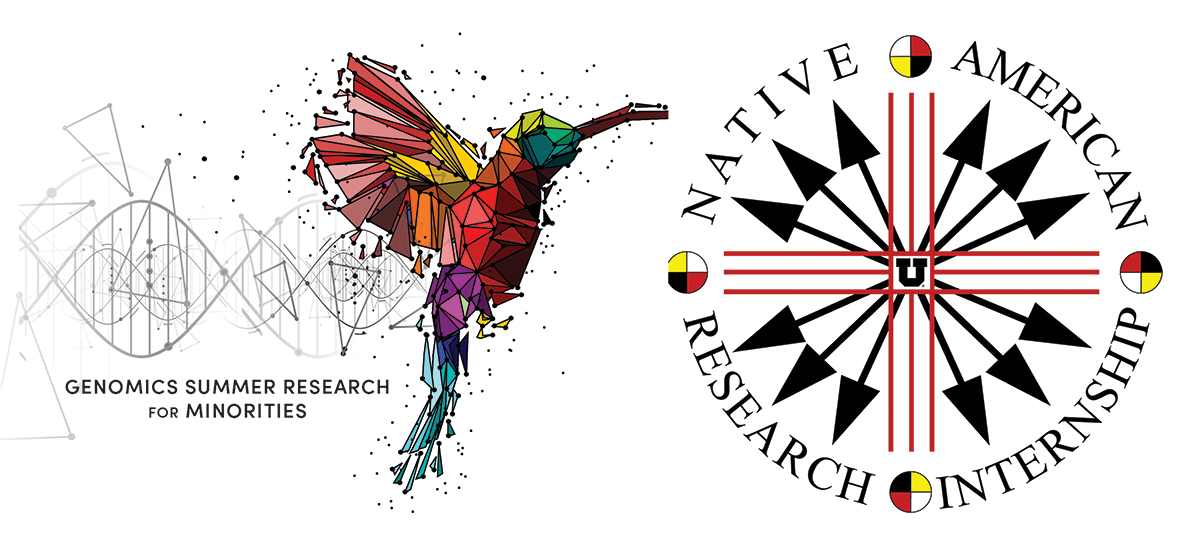 Biochemistry Partnerships with Summer Research Programs for Underrepresented Students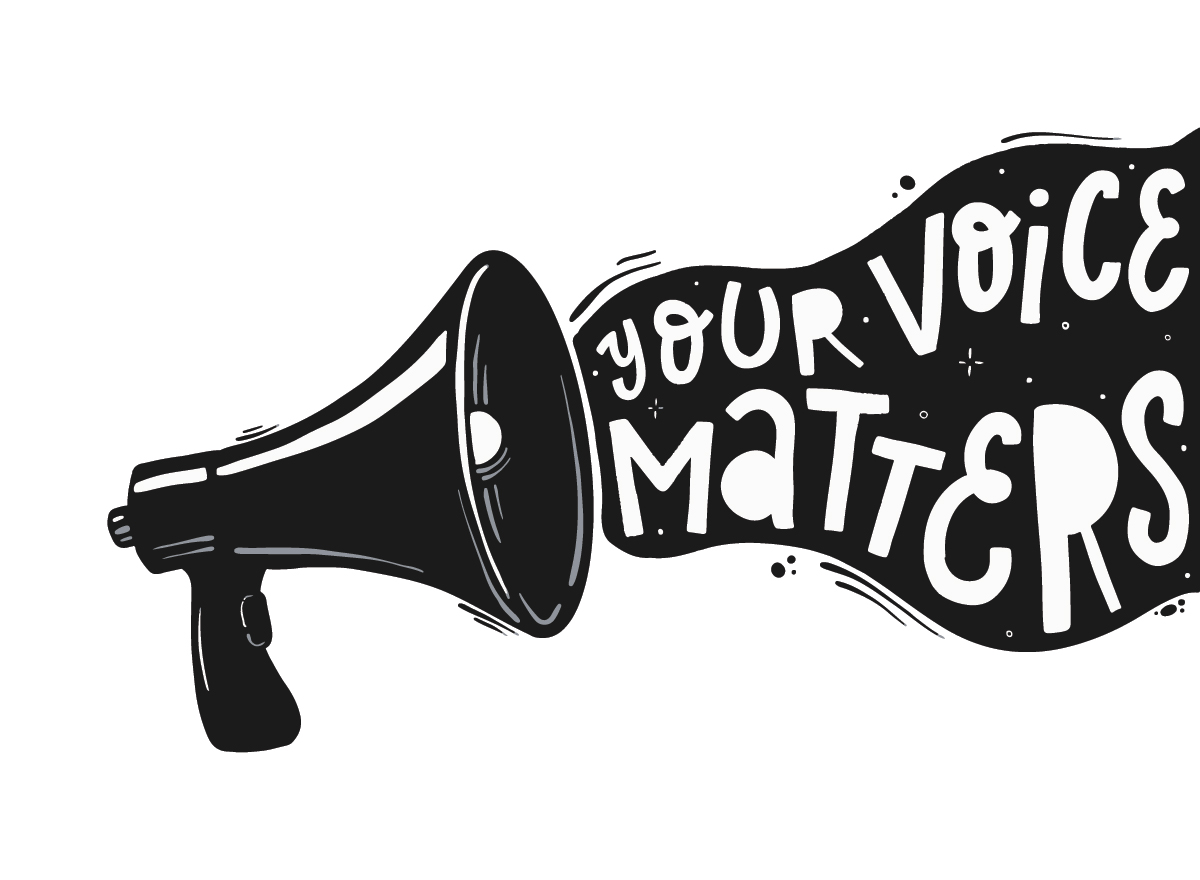 Equity and Diversity Discussion Series
The EDI Group
To foster ongoing awareness and discussion of issues of equity and inclusion in science, a working group of students, postdocs, and faculty is organizing a monthly discussion series to examine different topics about inequities in science and medicine and the challenges faced by scientists from diverse communities. 
The Biochemistry Equality, Diversity, and Inclusion Interest Group
by Julio Fierro Morales
PRIOR DISCUSSIONS
4/11/23       Unique Challenges and Experiences Faced by International Scientists
10/20/22    Biochemistry Retreat: Generational Wealth Gaps
6/2/22        Pride in Science: LGBTQ Experiences in Science
3/22/22      Combatting Antiblack Racism
10/21/21      Biochemistry retreat: Responsibilities of Scientists in Society
5/20/21      Reducing Bias in Career Transitions
4/2/21        Personal and Professional Identities
3/10/21       Cultural Biases in Science and Medicine
10/13/20    Biochemistry retreat: Diversity in Science trainee talks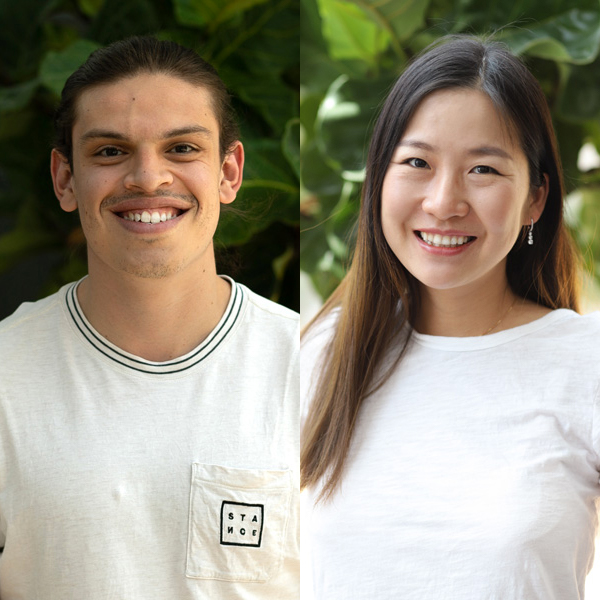 Diversity in science discussion at our departmental retreat
Two department trainees, Julio Fierro (graduate student) and Yang Xu (postdoctoral fellow) shared their journeys in science and discussed challenges they have faced and how they have addressed and overcome them.

2022 Postdoctoral Rising Stars Symposium in Biochemistry and Cell Biology
For the past decade, the Department of Biochemistry has organized an annual Rising Stars Symposium. At this event, we invite outstanding postdoctoral fellows from around the country doing exciting work at the broad interfaces of biochemistry and cellular biology to visit our campus and present their work in a 1-2-day symposium focused on them and their science. In most cases, these postdoctoral speakers are within 1-2 years of applying for faculty jobs. Their visit is a low-risk opportunity for them to test the waters, receive constructive feedback on their scientific story, refine their "pitch", and get to know our university community in a manner that builds relationships and exposes them to faculty searches and other scientific opportunities here at Utah. These annual symposia have been enormously successful, increasing our national exposure and resulting in the recruitment of >11 new faculty to the University of Utah, including multiple members of our department. This symposium was paused in 2020 due to the pandemic, but we were able to pivot to a successful virtual symposium in 2021. This past September 29-30, we were thrilled to return to a 2-day, in-person 2022 Postdoctoral Rising Stars Symposium. This event featured four half-day sessions centered around cell biology and cancer, metabolism, chemical biology, and neurobiology tools. As in prior years, these sessions were jointly planned and hosted with the Departments of Oncological Sciences, Nutrition and Integrative Physiology, Medicinal Chemistry, Neurobiology, and the Diabetes and Metabolism Research Center. In addition to the outstanding science presented by the 23 highly accomplished postdocs at this year's event, we were particularly pleased with the diversity of speakers that included >60% females and 50% individuals from underrepresented backgrounds. As our department grows, it remains an important goal to diversify our faculty so that we can mentor our diverse graduate student body effectively. In alignment with this goal, we are excited that several of the speakers at this year's event will be interviewing for faculty positions at Utah in the coming year. This symposium was held in conjunction with the James and Kathleen McCloskey Endowed Lecture, which featured distinguished Biochemistry alumnus Dr. Bil Clemons from Caltech as the keynote speaker (see accompanying article). Funding for this event was generously provided by the Burroughs Wellcome Fund, the Senior Vice President for Health Sciences Research Unit, and by the sponsoring departments above. We look forward to another exciting and successful Postdoctoral Rising Stars Symposium on Sept. 28-29, 2023!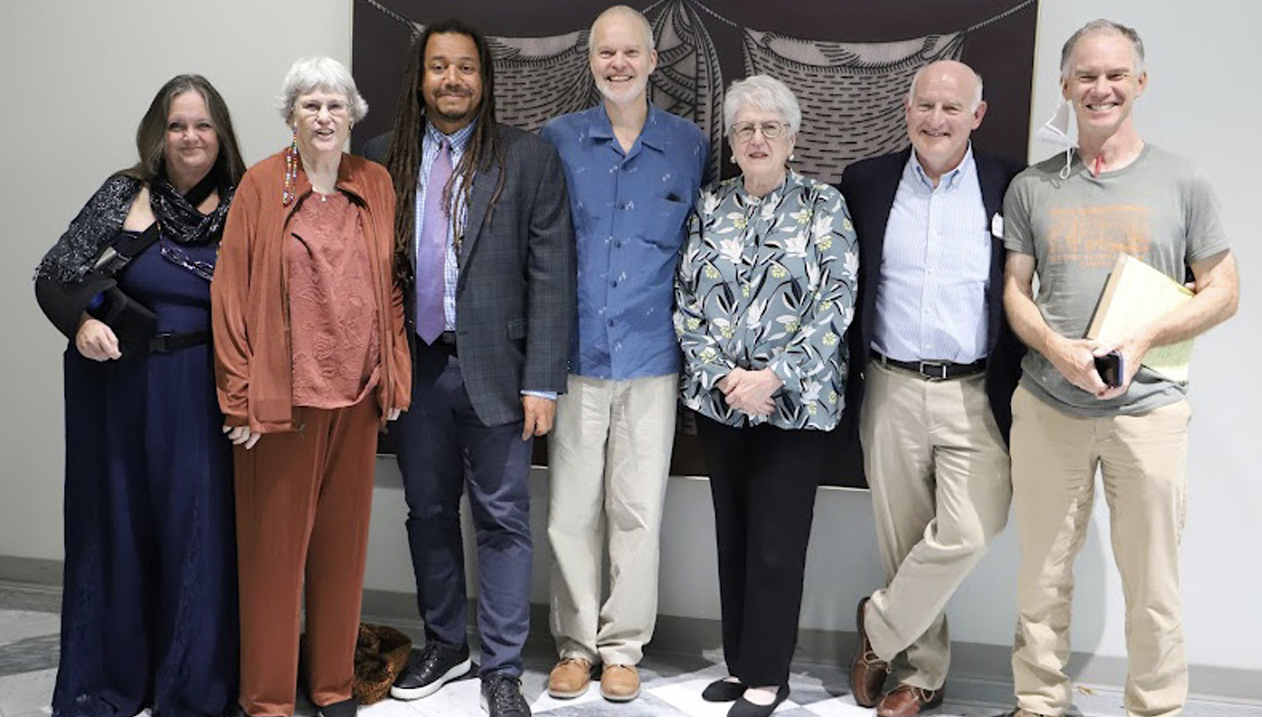 Bil Clemons Presents the 2022 James and Kathleen McCloskey Bioscience Endowed Lecture
The James and Kathleen McCloskey Bioscience Endowed Lecture is an annual highlight for us. This year was no exception, as we were honored to hear from one of our own – Dr. William "Bil" M. Clemons, Jr. Bil was a graduate student with Venki Ramakrishnan in our department from 1995 – 2000. In 1999, they and their colleagues published the structure of the small subunit of the bacterial ribosome to great fanfare, with Bil as the first author. It was an amazing triumph, and it laid the initial foundat ion for Venki's 2009 Nobel Prize in Chemistry. After a very successful postdoc at Harvard, Bil started his own lab at Caltech in 2005, where he has been ever since. Important discoveries have continued to flow from his lab, and we were all delighted and proud when Bil was elected to the National Academy of Sciences last spring. Bil and Jim McCloskey knew one another well when Bil was a student here, and it was therefore especially meaningful that Kay McCloskey and her family were able to attend the lecture. Bil began his lecture by reminding us of the From left to right: Lydia McCloskey, Kay McCloskey, Bil Clemons, Gus McCloskey, Pam Crain, Wes Sundquist, and Chris Hill. Photo credit: Janet Iwasa. historic societal inequities that have unfairly impeded the progress and recognition of scientists of color, and pointed out that we each have a responsibility to help rectify those injustices. Importantly, such discrimination isn't just a problem that occurred in some distant place, but rather has been ubiquitous, including with tangible local examples. For example, most of us learned for the first time that the initial settlers of our valley by European Americans included slave owners. Bil's comments were an important reminder of the obligation that we all have to help ensure that the injustices of the past don't continue into the future, and that science advances as quickly and fairly as possible by taking advantage of our full talent pool. Bil also described his laboratory's elegant structure/function studies of the cellular GET (guided entry of TA proteins) pathway. The GET pathway ensures that proteins with single transmembrane sequences located near their C-termini (called "tail-anchored" or TA proteins) traffic to the correct cellular organelle (typically the ER). This is a problem that requires a special dedicated system because, unlike proteins with N-terminal transmembrane helices, TA proteins cannot be made on ER-associated ribosomes and co-translationally inserted into the ER membrane. Bil reviewed several of his lab's important contributions in this area, including defining: 1) how the Get4-Get5 complex mediates the handover of TA substrates from the co-chaperone Sgt2 to the central targeting factor, Get3, and 2) how GET3 uses ATP binding, hydrolysis and release to drive dramatic conformational changes that allow it to bind, deliver, and release client proteins to the correct location. His lecture was a wonderful tour of this remarkable protein chaperoning system.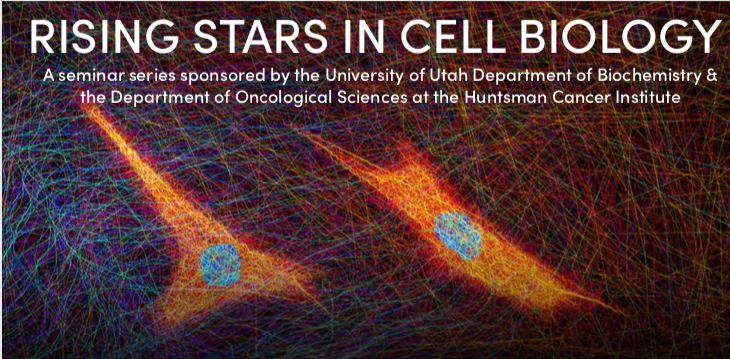 Rising Stars in Cell Biology Series
To highlight outstanding postdoctoral scientists from diverse backgrounds, Biochemistry has partnered with Oncological Sciences to feature seminar talks by emerging leaders in cell and cancer biology from around the country.