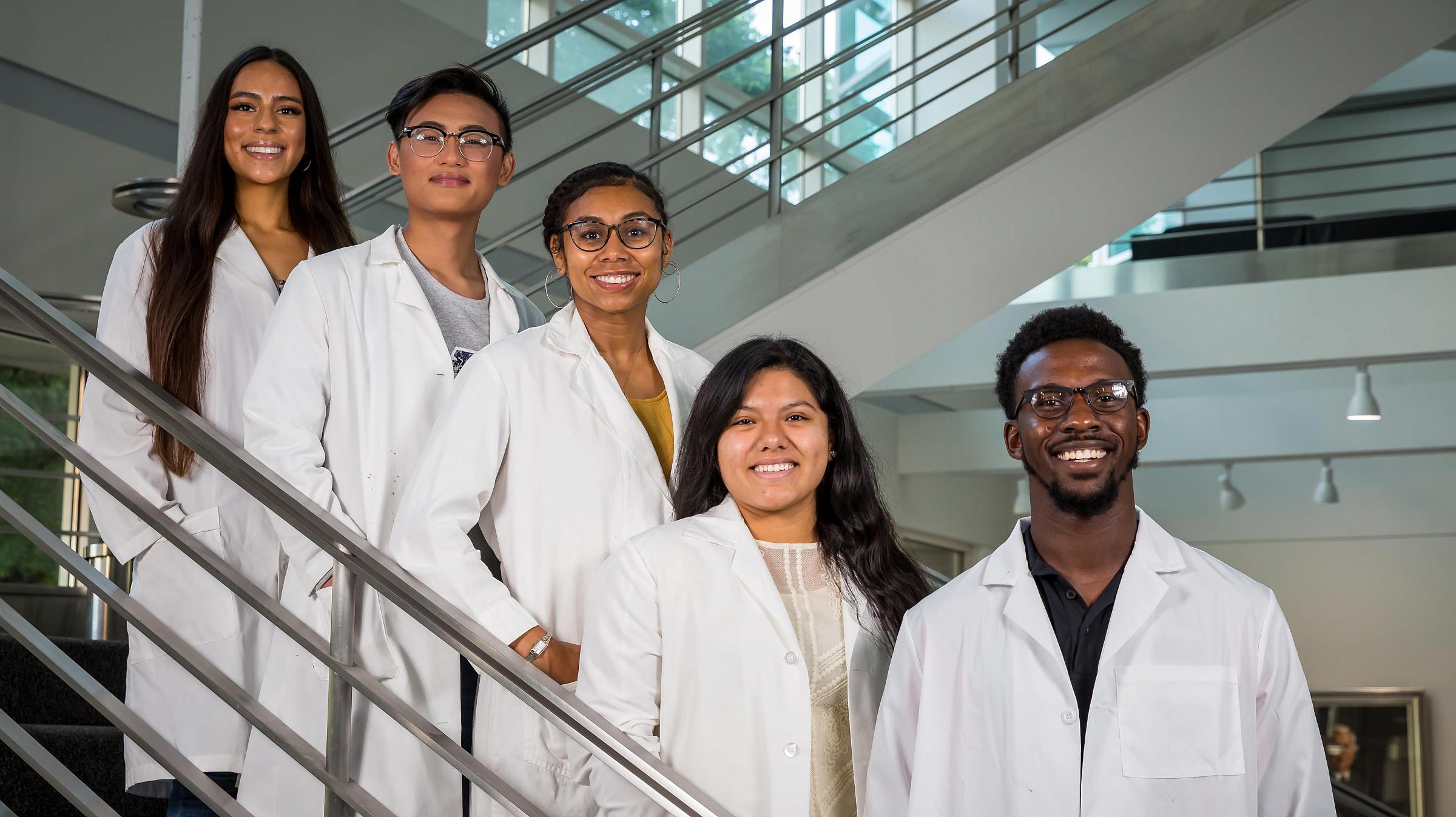 The Genomics Summer Research for Minorities (GSRM) internship provides a ten-week summer research program for undergraduate students interested in in biosciences or bioinformatics with a focus on genomics research, including ethical, legal and social implications (ELSI) of genomics research. The GSRM is funded by an NIH Research Education Program (R25) and supported by the University of Utah Department of Pediatrics. The paid internship provides students with placement in world-class genomics research groups, tailored mentorship, professional development workshops and access to state-of-the-art equipment and technology. Interns have the opportunity to interact with a thriving community of scientists, physicians and mentors that recognize the need to promote diversity in the Science, Technology, Engineering and Math (STEM) workforce. 
GSRM 2024 Application Starts: October 2023
Application Deadline: January 31st, 2024
Internship Dates: May 29 to August 2, 2024
Schedule
Time spent performing research and attending educational, networking and career building professional activities is approximately 40 hours per week.
Compensation
Each GSRM position is considered employment. Completion of work hours and assignments are required to receive up to $5,500 for the summer.
Housing on the University of Utah campus will be provided.
Non-local participants will receive travel support.
Attend a national conference
Clinical shadowing opportunities
Trainees and mentors share their stories of resilience in the COVID-19 crisis. To watch, please visit this link:  
Eligibility
Must be a U.S. citizen or permanent resident and a member of an historically excluded or minoritized group (as defined by the National Institutes of Health). We particularly encourage the participation of women, individuals from racial and ethnic groups that have been shown to be underrepresented in health-related sciences, individuals differently abled and individuals from disadvantaged backgrounds.  Applicants must have completed their sophomore year before joining our GSRM program.
Acceptance
Students will be selected based on eligibility, submission of complete application package and recommendation from the selection committee.
Gloria Slattum, PhD
GSRM Program Director
801-587-1281
gloria.slattum@hsc.utah.edu
H. Joseph Yost, PhD
Principal Investigator
Maija Holsti, MD, MPH
Director of Research Education