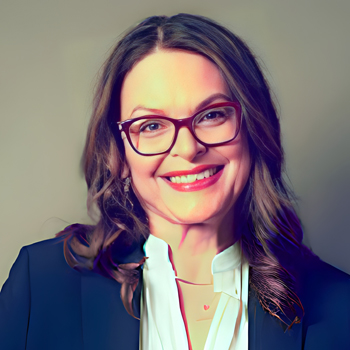 Ivette Amelia López, PhD, MPH
Ivette Amelia López, PhD, MPH is a Professor of Public Health at University of Utah Department of Family and Preventive Medicine. She is also the PI/Director of the Utah Area Health Education Centers. Dr. López was born and raised in Caguas, Puerto Rico, and came to the United States mainland to pursue an advanced education. She is, and has been for decades, a dedicated professional in pursuit of health equity for Latinos and other disadvantaged populations in the United States. From AIDS (the epidemic that drew her to public health) to diabetes, obesity causal explanations among minority women, to community health worker involvement in health career student education, her research and service are dedicated to engaging minority communities in finding solutions to their health burdens.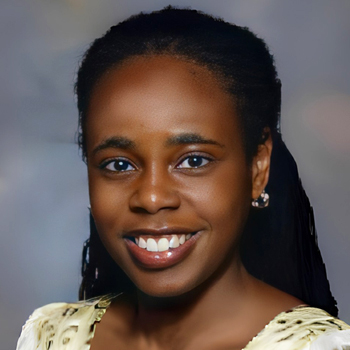 Jessica L. Jones, MD, MSPH
Jessica L. Jones, MD, MSPH is a board-certified physician in family medicine, currently serving as an associate professor with the Division of Public Health, Department of Family and Preventive Medicine at the University of Utah School of Medicine. She is also the Associate Chair for Equity, Diversity, and Inclusion with the department. Dr. Jones completed medical school at the UCLA School of Medicine and residency training at the University of Utah. She also completed a faculty development fellowship with the Department of Family and Preventive Medicine, which included completing a master's in science in public health degree. This fellowship included completing a Master of Science in Public Health degree. As an Underrepresented Minority in Medicine (URMM) and after 17 years as a physician with the University of Utah Department of Family and Preventive Medicine, she strives to be an outstanding voice and advocate for underrepresented minorities in medicine, encouraging and facilitating equity and inclusion. Dr. Jones has over 10 years of continuity clinic experience and medical student/resident teaching. Currently, as an urgent care provider, she is on the front line of clinical public health, and continues to teach and advise graduate public health, physician assistant, and nurse practitioner students.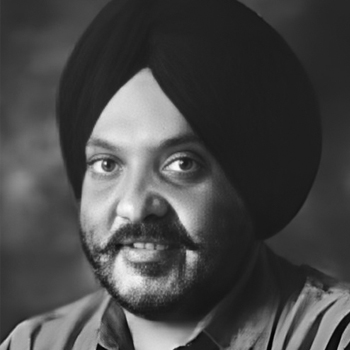 Tejinder P. (TP) Singh, BDS, MDS, MPH
Tejinder P. (TP) Singh, BDS, MDS, MPH is an Associate Professor in the Division of Public Health. He joined the Division of Public Health as an Adjunct Instructor and has played a key role in fostering academic collaborations and engaging communities promoting the practice of Public Health globally. He is also working for the School of Dentistry bridging dentistry and public health to promote preventive oral health programs in Utah. He directs a learning abroad program for the Division of Public Health to India for promoting scholarship including research in gender equity, nutrition and water sanitation and hygiene. TP Singh earned a BDS and MDS (Prosthodontics) degree from Government Dental College & Hospital, Amritsar, before continuing on to earn a MPH at the University of Utah.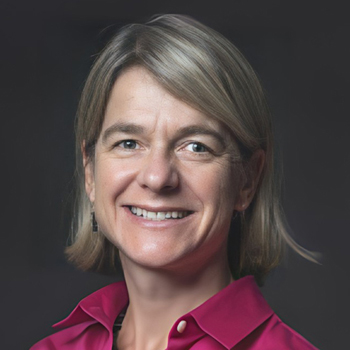 Karen Schliep, PhD, MSPH
Karen Schliep, PhD, MSPH is an assistant professor in the Division of Public Health. She completed her bachelor's degrees in English from Carleton College (Northfield, MN) and Biology from the University of Utah and her MSPH and PhD in Public Health from the University of Utah. Dr. Schliep completed her pre-doctoral and post-doctoral fellowship at the Eunice Kennedy Shriver National Institute of Child Health & Human Development (NICHD) Epidemiology Branch, where she served as an integral team member of several longitudinal studies including the BioCycle Study, the Endometriosis: Natural History, Diagnosis, and Outcomes (ENDO) Study, and the Effects of Aspirin on Gestation and Reproduction (EAGeR) Trial.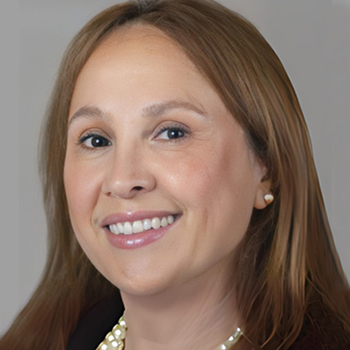 Shahpar Najmabadi
As a public health professional with a clinical background, Shahpar is interested in improved outcomes for sexual and reproductive health. Her overarching research goal is to implement and promote evidence-based policies that decrease infant/maternal mortality, prevent diseases, and increase access to reproductive health services. Shahpar also engages in research that helps women and couples advocate for autonomy in making sound reproductive health/family planning decisions. Currently, she is working on a project that evaluates the menstrual cycle characteristics of women without any known subfertility, women with endometriosis, and women with polycystic ovary syndrome.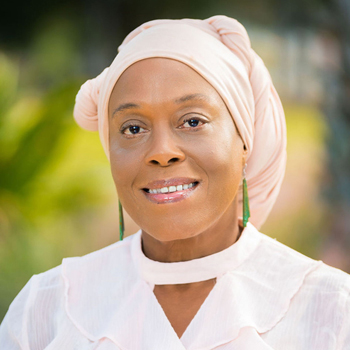 P. Qasimah Boston
Dr. P. Qasimah Boston is a public health professional who has taught at universities and on a variety of national and international venues on food insecurity, climate change, environmental justice and other topics related to the health of populations. She leads initiatives in the Tallahassee Food Network, an organization addressing food insecurity and that promotes equitable food systems, health promotion and disease prevention globally. With projects in 3 countries and work with10 collaborating groups, she is working with others to build the evidence base for healthy food environment interventions, resource dissemination for program development and quality improvement, and for the integration of healthy food environments in health care and preventive services. This work draws upon Dr. Boston's research on food insecurity in rural West Africa and types of social support in health and quality of life. Her leadership spans Children's Mental Health System of Care Implementation, an HHS funded citywide COVID-19 health literacy initiative, to the APHA Center for Climate, Health and Equity: Building Power Together: Equitable Grantmaking for Environmental Justice initiative. Dr. Boston has published widely on health promotion, disease prevention, social determinants of health, and quality of life. She is a member of the American Public Health Association and is serving on the boards of the Moving Forward Network, the Building Equity and Alliance Network and the Health Equity Alliance of Tallahassee.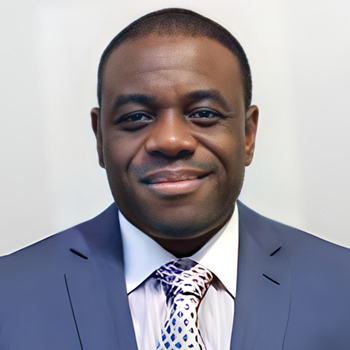 Ernie Kaninjing
Dr. Kaninjing received his Doctor of Public Health degree from Florida A&M University's Institute of Public Health in August 2016. He completed a two-year postdoctoral training in cancer health disparities at the University of Florida's Minority Cancer Research and Training (MiCaRT) Center. During this period, he also served as the program manager for the National Institutes of Health sponsored consortium: Prostate Cancer Transatlantic Consortium (CaPTC), where he collaborated on several prostate cancer research studies with scientists in Nigeria, Cameroon and England. He is a behavioral scientist with prostate cancer and health disparity research expertise. His research examines the impact of immigration on prostate cancer burden and aims to delineate the modifiable risk factors for prostate cancer among sub-Saharan African immigrants in the United States. Additionally, his research explores the "within-group" differences in prostate cancer outcomes among men of African ancestry.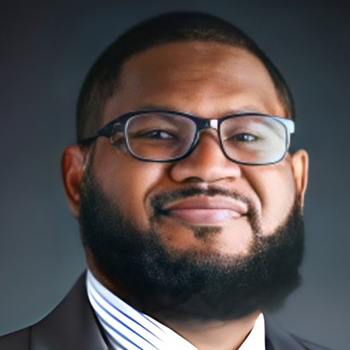 Jay Brow
Dr. Jay Brown serves as associate professor in the public health program at the University of Texas at Austin. He comes from Angelo State University where he served as program director of the Master of Public Health program. During his tenure, he has developed an online graduate program, a public health-focused study abroad program to Australia, and a culturally responsive training program for faculty at Hispanic-Serving Institutions. He has a passion for all things public health, having helped found a social service nonprofit organization and actively volunteering in dozens of others over his career. In his free time, he enjoys reading, going for walks with his mini labradoodle Charlie Brown, and traveling to other countries and tasting the foods of different cultures.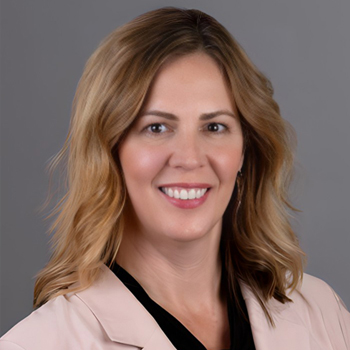 Sharon Talboys, PhD, MPH
Dr. Sharon Talboys (she/her/hers) is a dedicated professional with a diverse background in global health, public health practice, health equity, and cross-cultural mixed methods research. She is an Associate Professor of Public Health with a teaching focus on capstone, program planning and evaluation, global health, and qualitative research. Dr. Talboys has made significant contributions in Utah and internationally with public health workforce development, pandemic preparedness and response, and gender equity research.