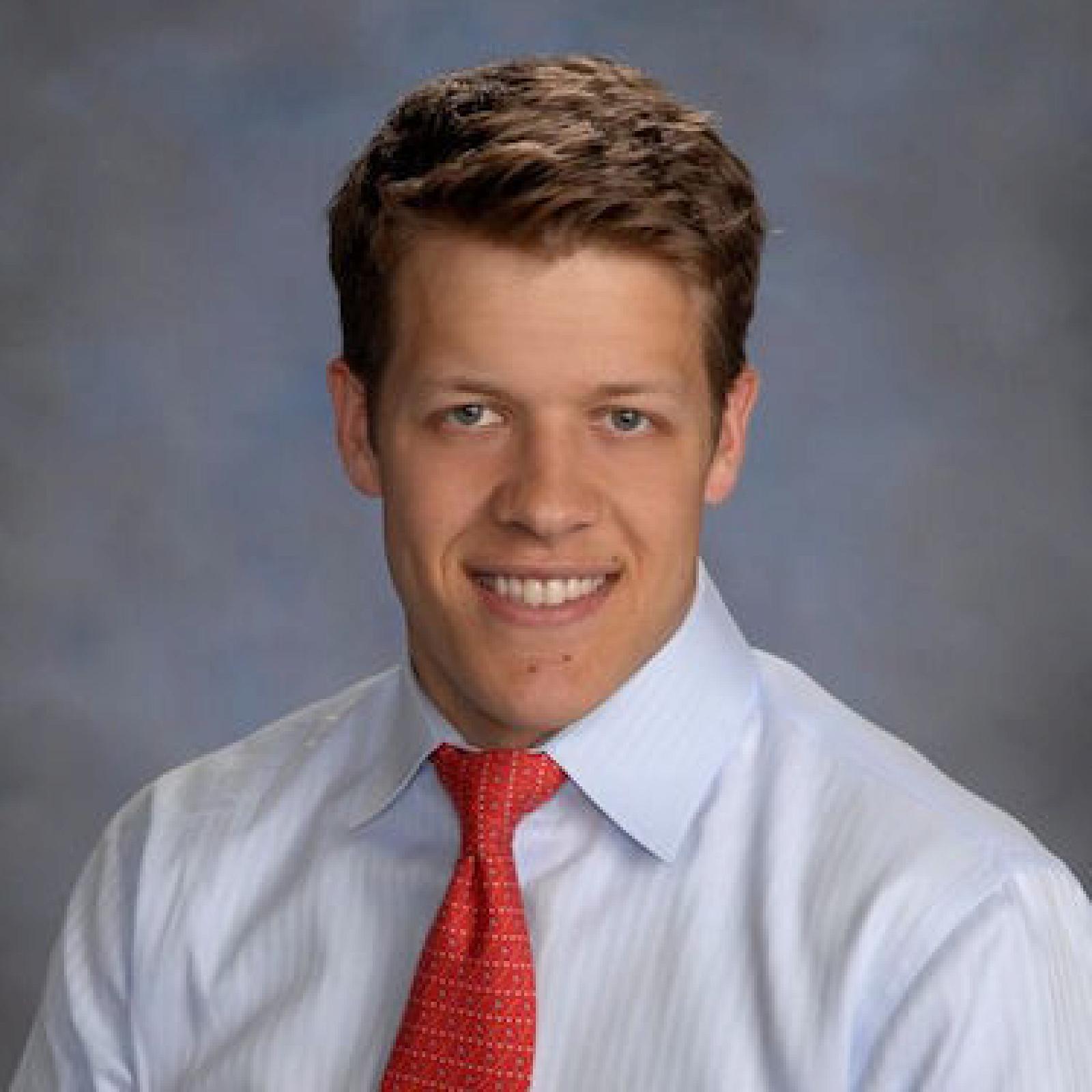 Mark Harousseau
Mark was born in Paris, France before moving to the suburbs of New York City at the age of nine. With family roots in Atlanta, he decided to move south to study Biology at Emory University before returning to New York to attend New York Medical College. While interviewing for residency, he fell in love with the training atmosphere at the University of Utah and Primary Children's Hospital and was thrilled to match here for residency. Mark quickly gravitated towards the comprehensive care model that defines palliative care. After serving as chief resident, he is ecstatic to be the next pediatric palliative care fellow at the U. In addition to a passion for the inpatient care of medically complex children, Mark is especially looking forward to returning to South Main Clinic to continue working with the wonderful families that shaped his training during residency. He has a passion for resident wellness and resiliency and is looking forward to expanding his role in debriefings for trainees.
When not at work, Mark loves taking advantage of the countless outdoor activities available on the Wasatch Front. He loves going on adventures with his partner, Sabrina, and their crazy pups, Naya and Remi. He is hoping to finish his first Ironman this coming fall. Most importantly, he is looking forward to his video game apprenticeship under the tutelage of Orley Bills III.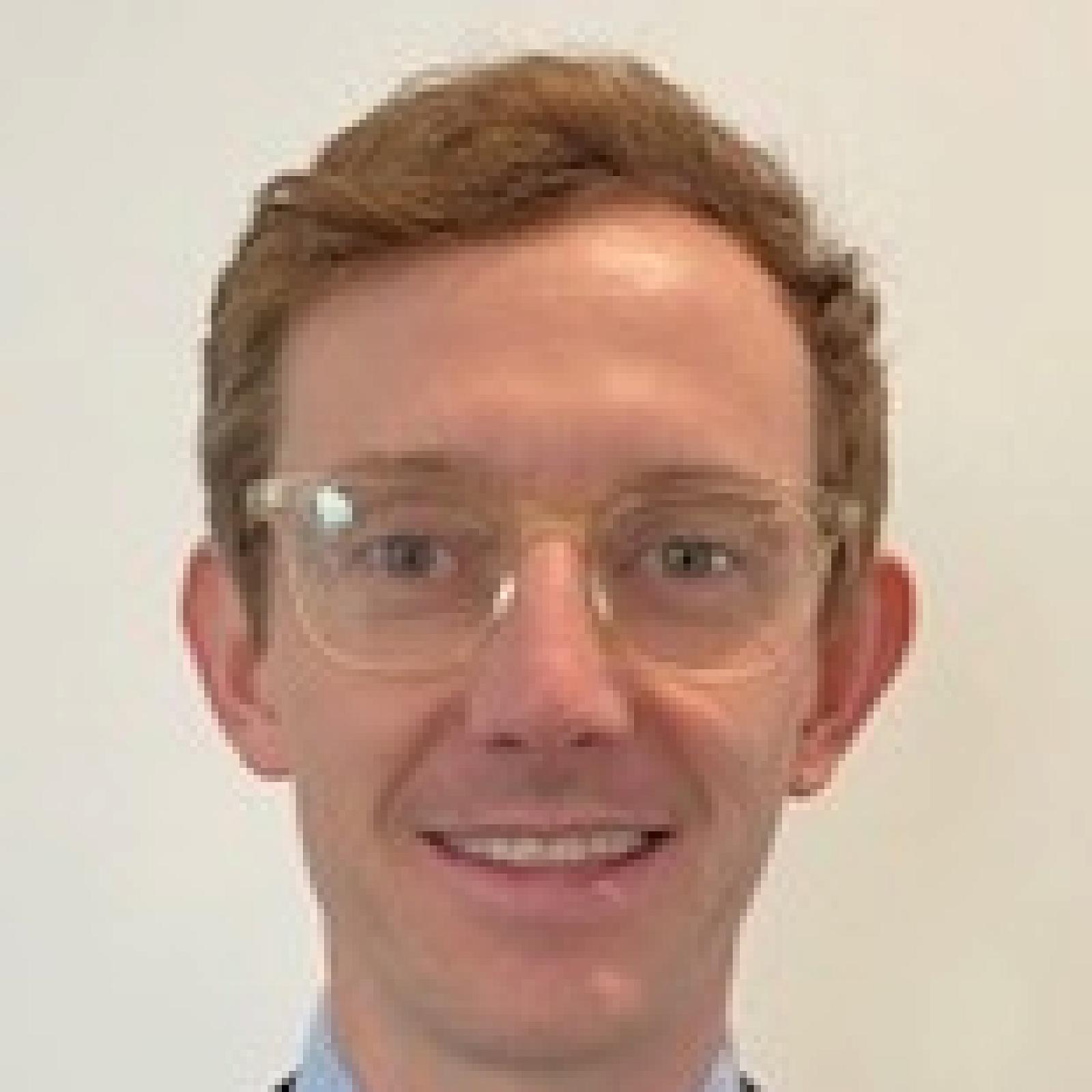 Mark Sims
Mark was born in the United Kingdom and grew up in Philadelphia, PA. For undergraduate he attended Wheaton College in the suburbs of Chicago, IL. He attended medical school at the University of Missouri, Columbia School of Medicine but continued his western migration for residency in Internal Medicine and Pediatrics at Los Angeles County – USC. There he developed a passion for medical education and hospital medicine, eventually doing a Chief Residency in Pediatrics. He continued to pursue academic medicine after training, taking a position at UCLA where he spent four years practicing both pediatric and adult hospital medicine. At UCLA he developed a passion for palliative care for both adults and children piloting a project to help hospitalists develop skills in communicating prognosis to patients. He is thrilled to continue his training in pediatric and adult palliative care at the University of Utah with a particular emphasis on adolescents and young adults with life limiting diseases.
His passions outside of his professional career include rock climbing, mountaineering, and trail running. He spent the last three months living in his Van with his wonderful fiancé and their lovable dog, Belle.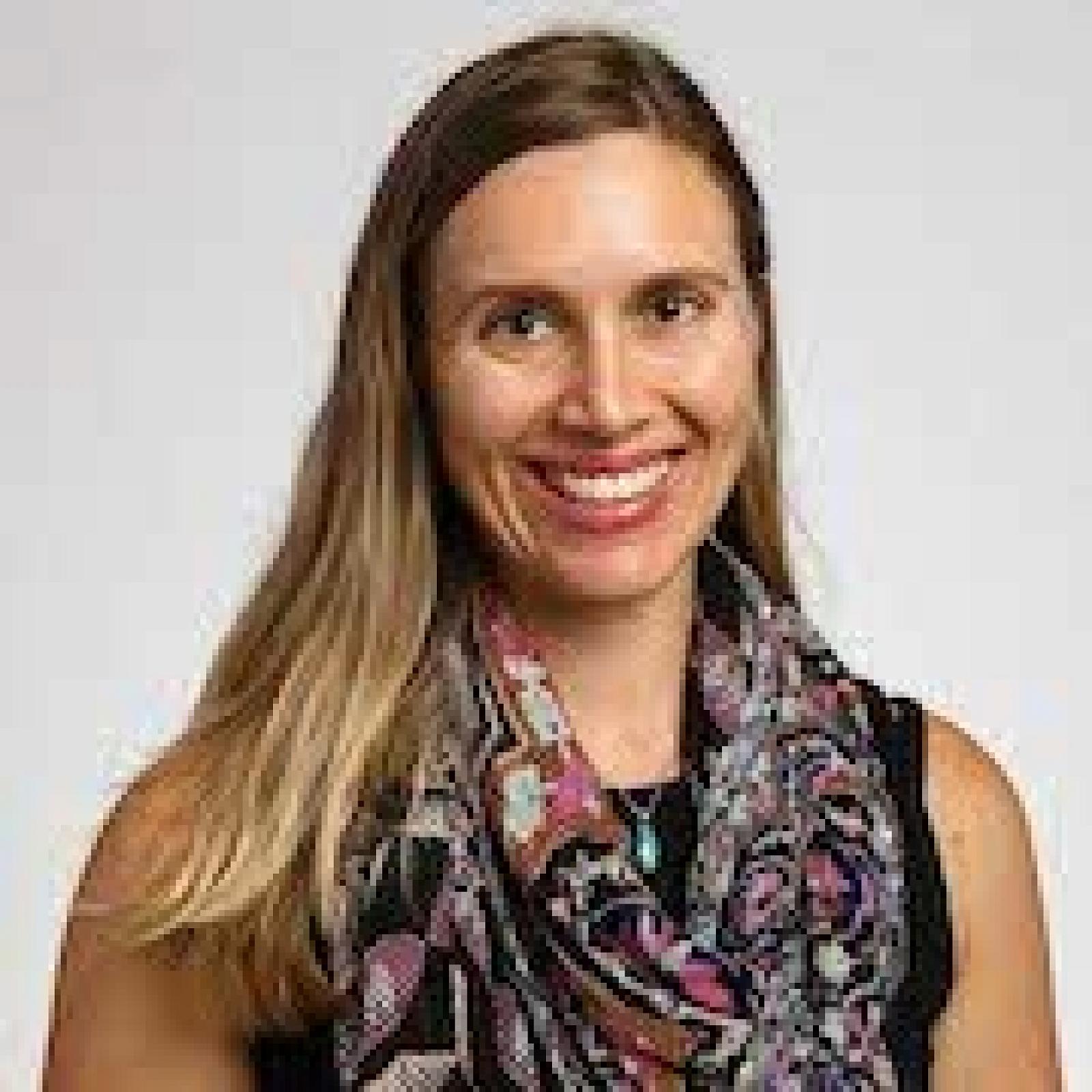 Jacquelyn Simonis
Jackie grew up in rural south Texas on a cattle ranch and moved to the suburbs of Washington, D.C. for her final years of high school. She completed a degree in psychology and biology at the University of Georgia. After graduating, Jackie's job managing an ophthalmology research lab at the Medical College of Georgia relocated her to Salt Lake City where she fell in love with the great outdoors. In Utah she learned to ski and mountain bike and adopted her first dog while working at the Moran Eye Center developing novel ocular drug delivery devices and researching the cellular biology of corneal blindness. When she wasn't busy at work or playing outside, she found purpose in volunteering as a medical assistant at a free clinic in Park City. Jackie's path led her to medical school at the University of Utah where she continued her passion to provide healthcare for the underserved by leading a student-run free clinic in Salt Lake City. Jackie, her partner, and a growing family of dogs and cats moved across the country for residency training in Emergency Medicine at Carolinas Medical Center in Charlotte, NC. She completed her training with a certificate in global emergency medicine, having completed clinical and research training in the Emergency Medical Department at Muhimbili National Hospital in Dar es Saalam, Tanzania. After residency Jackie worked in a busy emergency department in Everett, Washington. Jackie's heart has always been in Utah and she was overjoyed when she and her husband accepted positions with the Indian Health Service, allowing them to split their time between Salt Lake City and the Navajo and Hopi Nations in New Mexico and Arizona as emergency medicine physicians. In the ER, Jackie found personal and professional growth in providing patient centered care in the face of serious illness. As COVID-19 swept through the Navajo Nation, Jackie witnessed firsthand how vital the skills of hospice and palliative care were in the ER. These experiences reinforced her desire to pursue specialty training in Hospice and Palliative Care. Her goals in fellowship are to explore the Native American experience with Hospice and Palliative Care, develop culturally appropriate communication skills, and empower emergency medicine providers to integrate these skills into their practice. Jackie's passions outside of work include spending time with family, wrangling her house full of animals, listening to NPR, playing outdoors in the Wasatch mountains, and dreaming of surf vacations and travel abroad.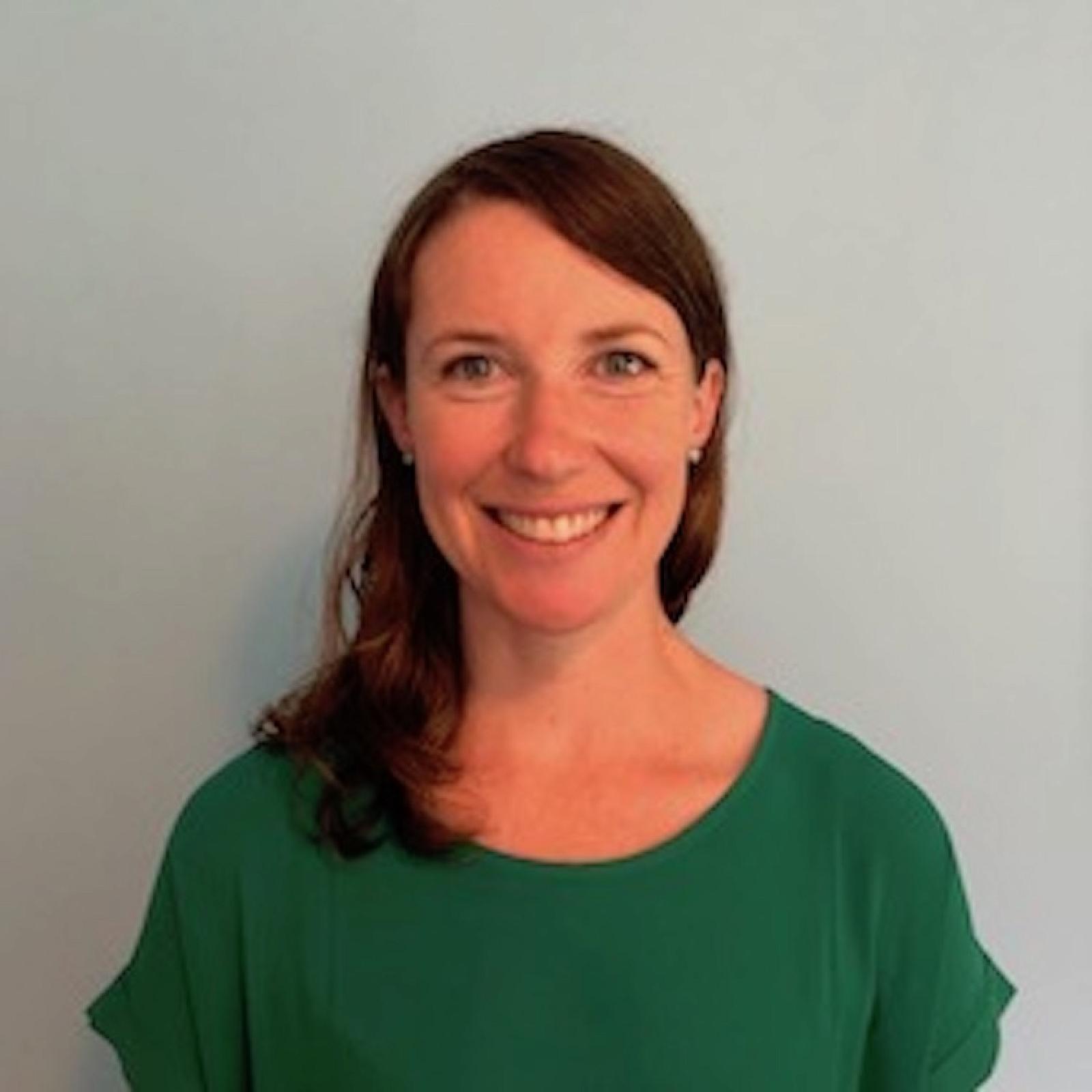 Mary "Casey" Murphy
Casey grew up in the woods and mountains of Maine and Montana. After studying biology at Carleton College, she pursued her medical degree at OHSU, where she (and her yellow lab) fell in love with the forest trails around Portland, Oregon. During medical school she felt drawn to the connections she created with patients in their time of need, ultimately deciding to pursue emergency medicine.
After completing residency in emergency medicine at the University of Pittsburgh, Casey practiced in Maine for six years, where she and her husband (and aging yellow lab) grew their family, found more trails, and deepened their love for East coast skiing. She continued to enjoy critical care experiences in the ER, but also developed an interest in palliative care, having a special appreciation for the opportunities to communicate with patients nearing the end of life.
Casey was finally convinced by her husband to move back to the (bigger) mountains. After two years practicing emergency medicine in Salt Lake and teaching medical students at the University of Utah School of Medicine, Casey is thrilled to begin fellowship training in hospice and palliative care. After many years at the bedsides of patients with critical and chronic illnesses, she looks forward to bringing her perspective as an emergency medicine physician to patients needing guidance, care, and support at the end of life.
Outside of professional activities, Casey loves to spend the rest of her time with her husband and three kids, (as well as a cat, trying to fill her beloved yellow lab's pawprints), skiing, trail running, reading, and eating.