2023 Utah StARR Graduating Internal Medicine Resident Investigators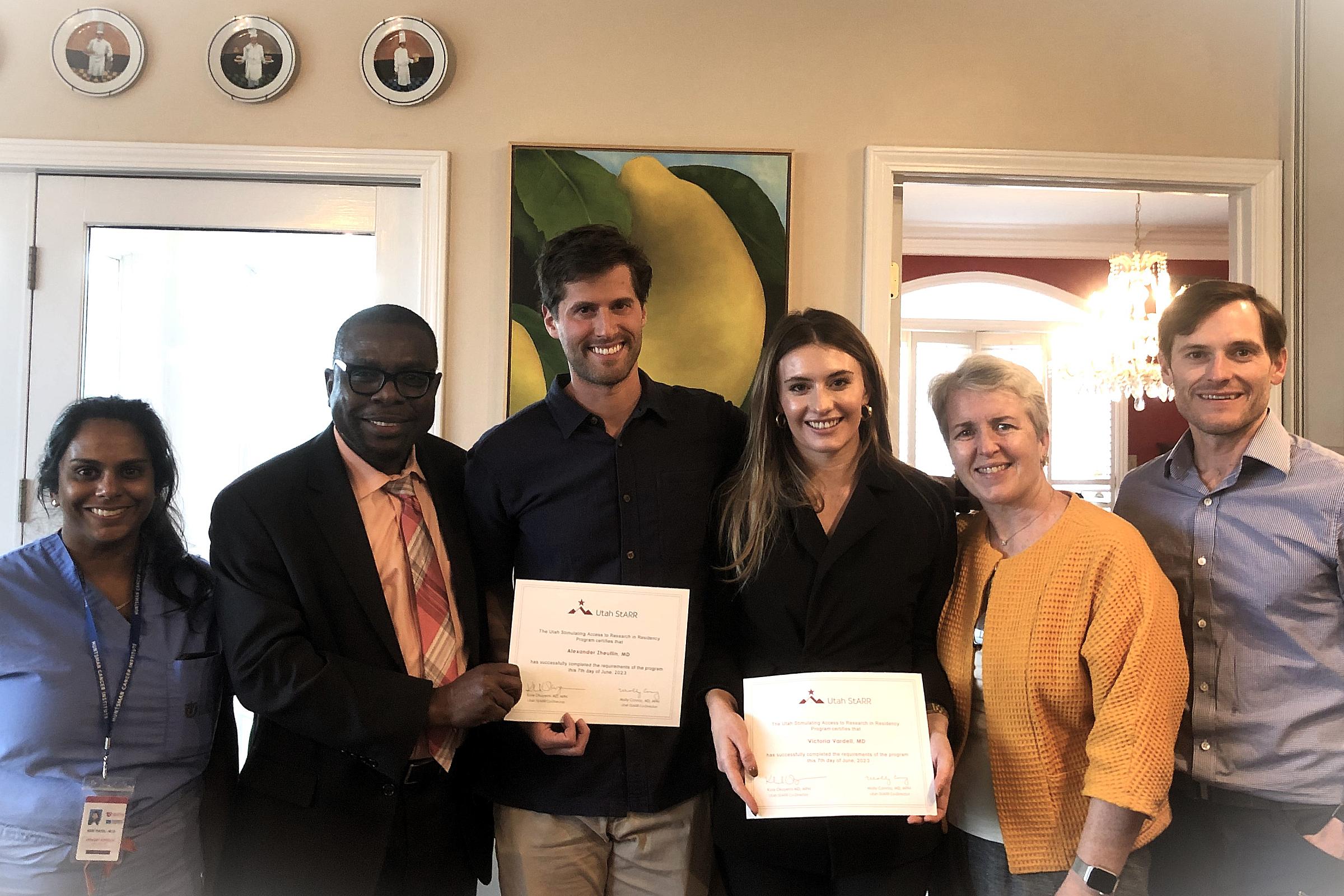 The NIH-funded R38 "Utah Stimulating Access to Research in Residency" (Utah StARR) program is pleased to announce the June 2023 graduation of two exceptional scholars: Dr. Victoria Vardell and Dr. Alex Zheutlin have successfully completed their internal medicine residencies and the rigorous requirements of the StARR research training program.
Dr. Vardell and Dr. Zheutlin have shown incredible dedication to pursuing careers in clinical investigation emphasizing health disparities research. Combined, the two scholars have over 30 peer-reviewed publications, have presented at multiple prestigious conferences and events, have obtained grant funding for their projects, have been interviewed by respected publications, and have received both internal and external recognition for their high-caliber work. For more detailed information on their achievements, visit the Utah StARR scholar highlights page.
Dr. Vardell will remain in Salt Lake City as an incoming hematology-oncology fellow at the Huntsman Cancer Institute (HCI), where she plans to continue her work in epidemiological and outcomes research in Hematologic Malignancies. Dr. Zheutlin matched at his first-choice fellowship at the prestigious cardiology program at Northwestern University, where his research will continue focusing on understanding barriers to appropriate cardiovascular risk-reducing care - particularly among vulnerable populations.
Congratulations to both Dr. Vardell and Dr. Zheutlin. We are excited to see the bright future for the graduating scholars and wish them the best on the next step of their clinical research careers!