Becoming a RUUTE Preceptor
A preceptor or community faculty member works primarily outside of the University of Utah, and is appointed by the School of Medicine as an adjunct faculty member. RUUTE community faculty participate in RUUTE in a variety of ways:
Rural Research Opportunities
As appointed faculty, you may receive many faculty benefits and helpful resources. Our adjunct faculty receive Continuing Medical Education (CME) opportunities, as well as faculty development invitations. Through the help of RUUTE, library services, and individual clerkship programs, educational material will be provided to assist in maximizing clinic efficiency, working with a medical learner, and developing effective teaching skills. You can also visit the Academic Affairs & Faculty Development site to see a list of community faculty benefits.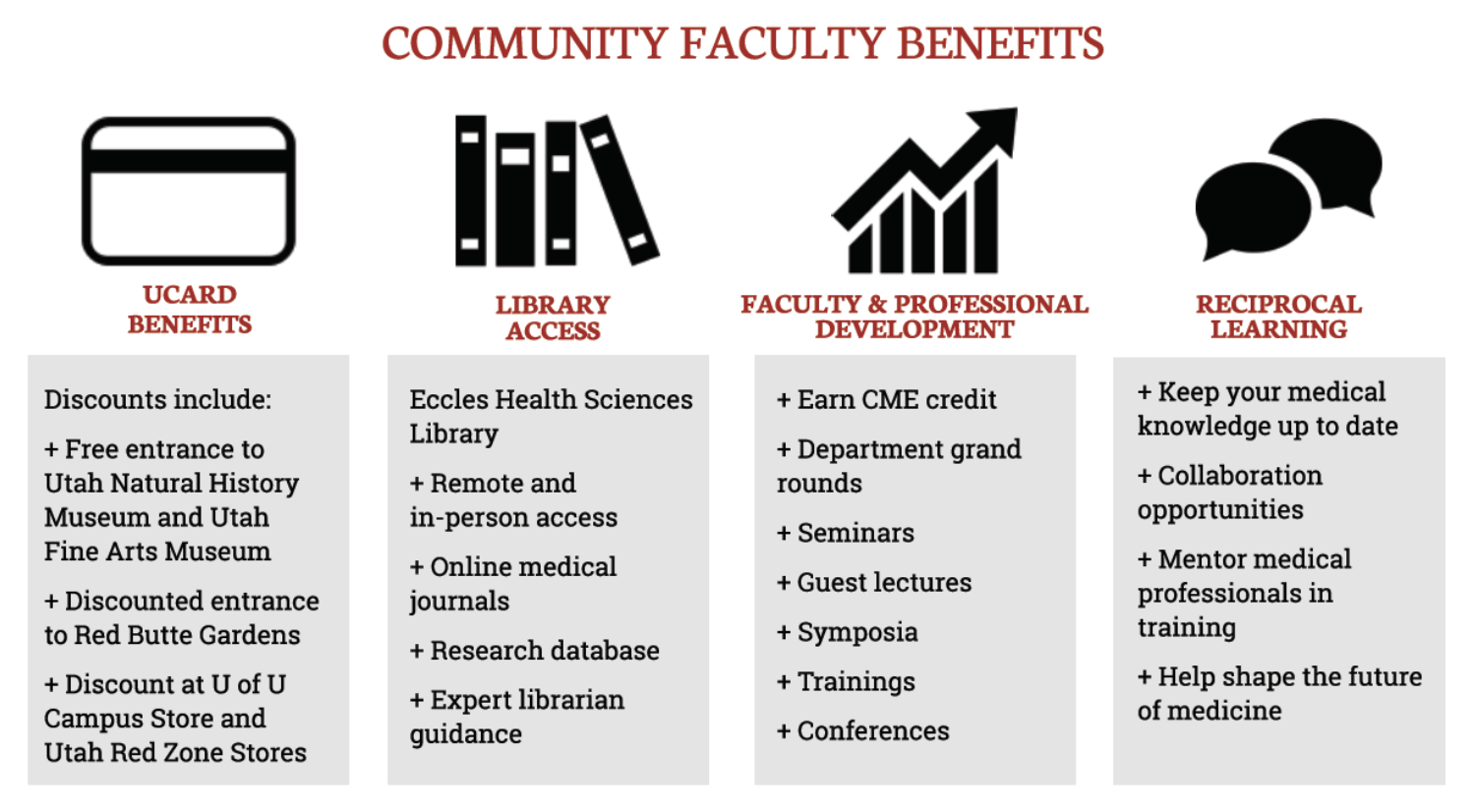 CONTACT US
Please contact the RUUTE Team with any questions, concerns, or suggestions.
Email: RUUTE@umail.utah.edu