---
Neural and antidepressant effects of propofol
We are investigating the neural and clinical actions of propofol, a general anesthetic agent that may have antidepressant effects.
---
Genomics and phenomics of refractory depression
This study aims to reveal the genetic causes of severe mood disorders, and to identify clinical and biological subtypes of depression that respond best to electroconvulsive therapy (ECT).
---
TMS as a treatment for methamphetamine use disorders
This study investigates the effectiveness of transcranial magnetic stimulation (TMS) as a treatment option for methamphetamine use disorders.
---
VNS Therapy for Depression
We are participating in a nation-wide study that investigates the effectiveness of Vagus Nerve Stimulation (VNS) as a treatment for depression.
---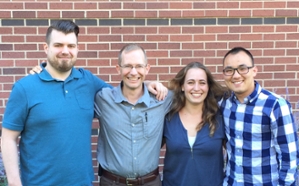 Support Healthy Minds, Give Today
Please help the Department of Psychiatry to expand our clinical care, research and academic programs. Donate here!