Conference Location
The Marriott University Park in Salt Lake City will headquarter this year's event. Nestled at the foot of the Wasatch Mountains and next to the University of Utah campus, near Hogle Zoo and Red Butte Gardens, this venue offers convenience, comfort, and a peaceful indoor/outdoor environment. Meeting space surrounds a central atrium and offers a walkout to lawned grounds with a creek which is often visited by local deer.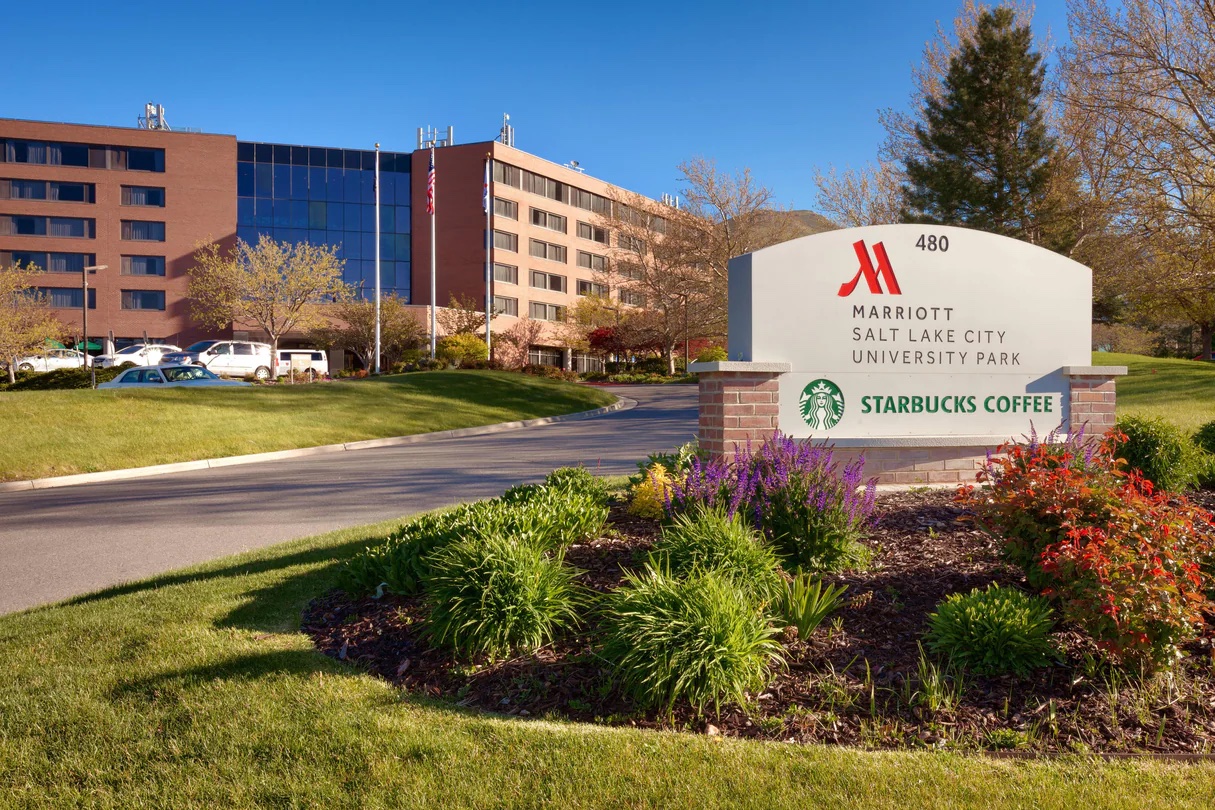 Accommodations
The special block of rooms at a discounted rate for conference attendees has filled up and is no longer available. Please try calling the hotel directly for rates and availability.
Hotel amenities include:
Full-service Starbucks
On-site dining options
Free parking
Fitness center
Business center
In addition to cabs, UBER & Lyft, transportation to and from the airport to the University Park is available for $21 per person each way via Express Shuttle (801-596-1600). Reservations are welcome. (Travel time by car is around 13-15 minutes). You may also use TRAX public transportation for $2.50 per adult one way ($1.25 Senior/Student/Youth rate).
The University of Utah Department of Psychiatry, its partners and coordinators of this conference comply with the legal requirements of the Americans with Disabilities Act (ADA). If you require special accommodations based on the ADA, please contact ESI Management Group (esi@esimgt.com / 801-501-9446) with your requests no later than May 15, 2023. Every judicious effort will be made to provide reasonable and equitable accommodations in an effective and timely manner.
Please note that closed captioning will be available to all participants via an option button in the on-demand program.
Substitutions will be honored up to May 30th. After this date, substitutions may be allowed by special exception with a $50 processing fee.
In the event of unforeseen circumstances, cancellations must be required in writing by April 24th for a full refund, or May 15th for a 50% refund. No refunds will be granted after May 15th.
Questions about the conference?
Call ESI Management Group at 801-501-9446 or