VISN 19 is known for its exemplary clinical and research activities. The goal of this initiative is to enhance collaboration between the SLC HSR&D Center for Innovation (COIN) and VISN 19 leadership that will serve clinical and research missions. To build this collaboration, we address priorities identified by VISN 19 leaders. 
Learn more about VISN 19 here.
Article: "Aims, development, and early results of an interdisciplinary primary care initiative to address patient vulnerabilities"
VISN 19 has established a VIP (Vulnerable Veteran – Innovative PACT; VIP) initiative.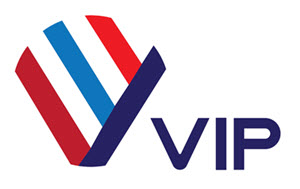 The overarching goal of the VIP Initiative is to improve the health of Veterans who are particularly vulnerable due to medical disease and/or their social determinants through a unique longitudinal, primary care service delivery model.
The Veterans who have been targeted by this initiative are those Veterans with:
unhealthy alcohol use and/or addiction disorders
co-occurring addiction and pain disorders
social determinants (e.g., homeless or at-risk for homelessness)
high utilizers of health care services
potentially high risk for opioid medication influenced morbidity in need of risk assessment and risk mitigation
those who may need high intense, high-frequency primary care engagement
These Veteran populations are often disengaged from traditional primary care services, need services that are not readily available, or may require non-traditional service engagement. The VIP initiative consists of three clinical arms (VIP 1, VIP 2, VIP 3) which are intertwined but independent in function. The initiative has been designed to ensure that all three clinical arms can be a replicable model of care across the VISN and the VA nationally.
VIP INPUTS & OUTPUTS:

VIP 1 - SLC Vulnerable Veteran PACT
The primary goal of VIP-1 PACT has been to empanel eligible patients to primary care at the Salt Lake City VA Health Care System and integrate/collaborate their care among inpatient, urgent care, and specialty care services. VIP -PACT model is to empanel patients permanently to improve long term and consistent care. Permanent empanelment also acknowledges that addictions often require life long treatment and support.
VIP 2 - VISN 19 Services and Education PACT
The primary goals VIP-2 PACT has been to 1) provide direct, remote clinical services to Veterans, 2) provide e-consultation regarding vulnerable Veteran patient population across the VISN, 3) provide mentoring of VA providers, and 4) provide education and consultative services to VA providers regarding vulnerable Veteran care issues (e.g., addiction, opioid risk assessment/mitigation).
VIP 3 – High Utilizer Engagement Program
The three clinical arms of the VISN 19 VIP initiative are intertwined but in-dependent in function. Furthermore, VIP services proposed are not duplicating any ser-vice provided by other clinical entities in the VA SLC. The VIP-1 will serve as the Center of Excellence and model a PACT that serves Vulnerable patient populations, the VIP-2 will extend this model of care to other CBOCs/Facilities serving both staff (education) and Veterans (clinical service), and the VIP-3 will outreach to "high utilizer" patients who may or may not be served by VIP-1 or VIP-2 clinics and be more of a consultation and patient-directed service than a traditional primary care PACT.
VIP CONSULT:
The VIP has a newly active consult service that any ED staff (or anyone for that matter) can use to refer and alert the VIP Primary Care Team about a patient who might benefit from follow-up by the VIP team.
For VA Clinicians/Providers: The new VIP consult that can be found under the Consult menu, under Primary Care.  Anyone, especially staff in the ED, inpatient setting, CBOCs, etc. can use the consult for one of two purposes: 
VIP CONSULT:

To alert the VIP team about a patient who might be appropriate for VIP Primary Care PACT – primarily patients with substance use disorders and complicated social, pain, and psychiatric disorders

To have the patient be seen by the VIP team in a consultative visit to assist the established primary care team with the direction of treatment for patients with substance use disorders and complicated social, pain, and psychiatric disorders

VIP e-CONSULT:

Chart review and consultative advice for next steps for patients with substance use disorders and complicated social, pain, and psychiatric disorders
VIP TEAM & SPONSOR:
| | |
| --- | --- |
| Principal Investigator: | Adam Gordon, MD, MPH, FACP, DFASAM |
| Program Director: | Nodira Codell, MPA |
| Sponsor: | US Department of Veterans Affairs |
MONTHLY VIP NEWSLETTERS: