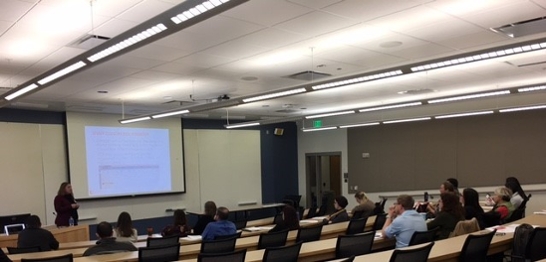 We aim to provide educational opportunities for research staff of all levels of experience and understanding, from the novice to the practiced researcher.
Our education is designed to keep CRCs and PIs abreast of current trends in the conduct of clinical trials, and is provided via:
Online Training/E-Learning Modules (Canvas)
In person one-on-one/group training
Workshops
Mentoring (including Assistance with IRB applications - Submit/Use the Request Form on your right)
Quarterly Research Staff Meetings
Written Materials including SOPs, logs/checklists, tips
All of our training is being developed upon your needs and requests. If there is a particular topic you'd like to see covered, please contact Masha Boguslavsky.
We're here as a resource, a place to start to find answers to your questions.
 'CRTP is a fantastic resource, and will make onboarding process much easier. I wish it was around when I started!' – CRTP student
'After working with you on my IRB application, I've had a lot easier time knowing what needs to go where. In fact my last IRB submission went right through which is like first time ever, thank you!!!' – SC, GI
'Thanks so much for working with me on the ICFs, you helped me a lot! - SC, Nephrology
Please Contact
Masha Boguslavsky with questions and suggestions
801-213-0754