We are excited to have you in the Medical Laboratory Science Program. If you are an incoming freshman or a transfer student, this webpage was designed to help guide your way through the University of Utah and School of Medicine New Student Orientation process.
What is a Medical Laboratory Scientist?
Medical Laboratory Science professionals, often called Medical Laboratory Scientists (MLS) or Clinical Laboratory Scientists (CLS), are vital members of the healthcare team. They uncover and provide laboratory information from laboratory analyses that assist physicians in patient diagnosis and treatment, as well as in disease monitoring and prevention.
MLS or CLS professionals use sophisticated biomedical instrumentation and technology, methods requiring manual dexterity, and other skills to perform laboratory testing on blood and body fluids. Laboratory testing encompasses such disciplines as clinical chemistry, hematology, immunology, immunohematology (blood bank), microbiology, parasitology, and molecular diagnostics.
MLS or CLS professionals generate accurate laboratory data needed to diagnose cancer, anemia, heart attacks, diabetes and many other diseases.  They also provide information and consult with other members of the healthcare team in identification of bacteria or viruses that cause infections and in detecting drugs of abuse.
You must complete New Student Orientation in order to register for classes. If you have questions about how to complete the orientation, you can find more information here.
You can also contact the Office of Orientation & Transition with further questions by emailing orientation@utah.edu from your UMail account. You can also contact them via phone by calling 801-581-7069.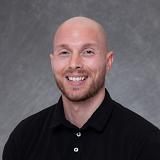 Josh Wardle, MA
Email: josh.wardle@path.utah.edu
Phone: 801-581-4800 (General MLS phone: 801-581-7913)
Location: 27 S. Mario Capecchi Dr. Room 158, Salt Lake City, UT 84113
Josh has been an academic advisor since 2014 and began working at the University of Utah in 2021. He graduated with his B.S from Utah State University and his M.A from Southern Utah University. Josh enjoys being physically active and attending concerts and sporting events.
After you have met with your advisor, you are now ready to register for courses.
Please watch the video guide on how to register for classes. Feel free to reach out to us if you have questions!
Want to get more involved with Medical Laboratory Science?
Are you Pre-Professional?
Pre-Professional refers to those students that plan to pursue additional schooling in Medicine, Dentistry, or other related areas upon graduation. Please note that designations such as Pre-Medical, Pre-Dental, and Pre-PA are not majors and are separate from Pre-MLS. A B.S. in Medical Laboratory Science can help students fulfill requirements for many pre-professional programs.