Welcome to the Department of Pathology
The Department of Pathology is dedicated to understanding the basis of disease, to teach knowledge to others, and to apply our understanding to improve medical diagnoses and treatment of patients. The research goal in the Department of Pathology is to extend our knowledge of the mechanisms of disease, especially at the molecular level. Such detailed information will hopefully lead to improved diagnoses, treatment, and eventually, prevention.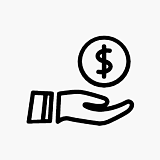 Help Progress, Give Today
You can help the Department of Pathology continue to progress with even a small contribution.
Give today!
Clinical Services
The Department of Pathology and ARUP Laboratories are committed to providing quality patient care and to advancing the fields of pathology and laboratory medicine. We meet the clinical and economic needs of our client laboratories by providing timely services that shorten hospital stays and reduce the cost of each health care episode. As a leader in anatomic pathology consultation services and clinical laboratory testing, we are dedicated to discovering new and improved methods to meet the demands of the health care world.