Welcome to the Medical Laboratory Science Division at the University of Utah. Home to an open and welcoming community with world-class faculty and state of the art facilities. Discover why the Medical Laboratory Science Programs are perfect for U!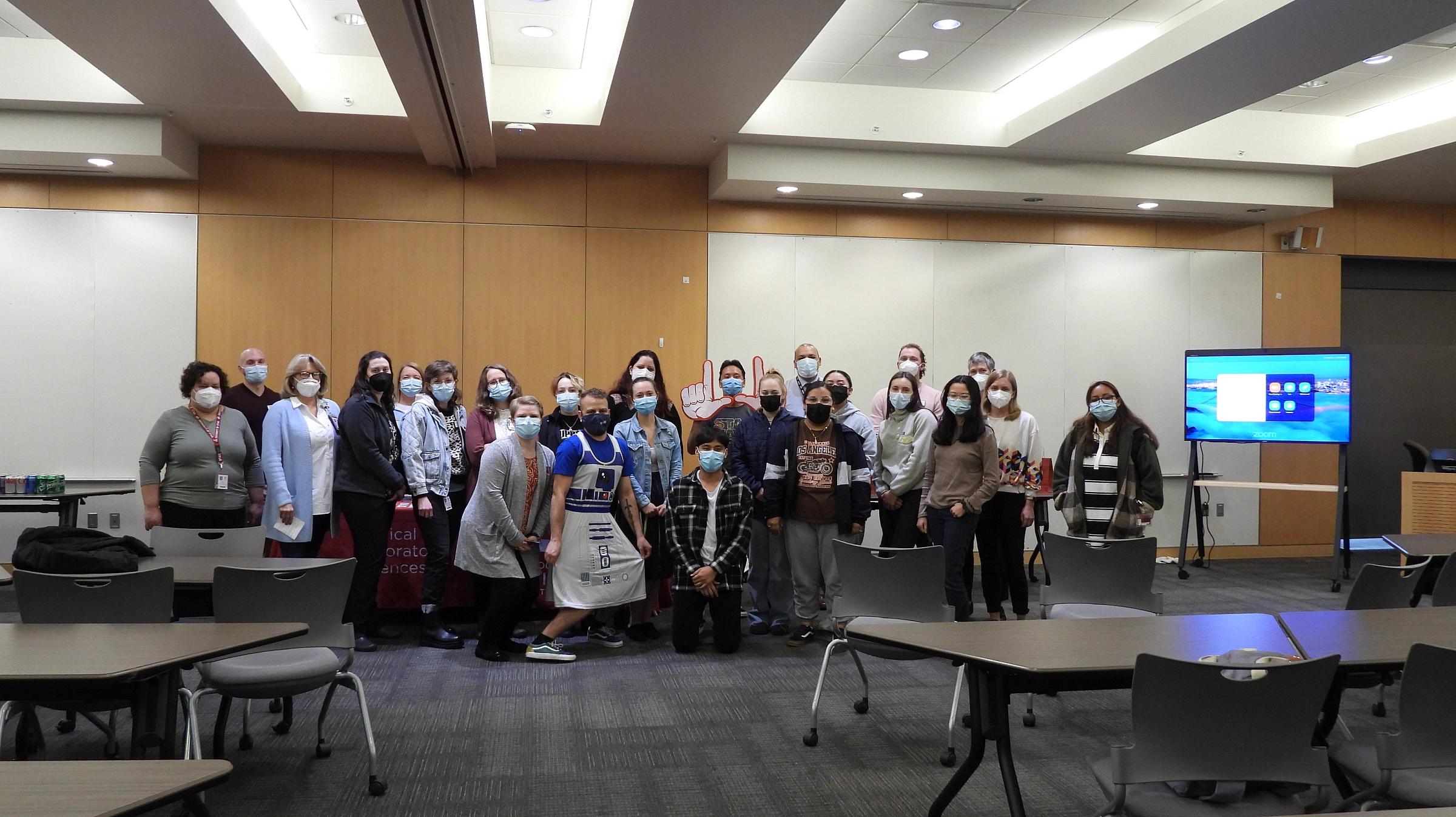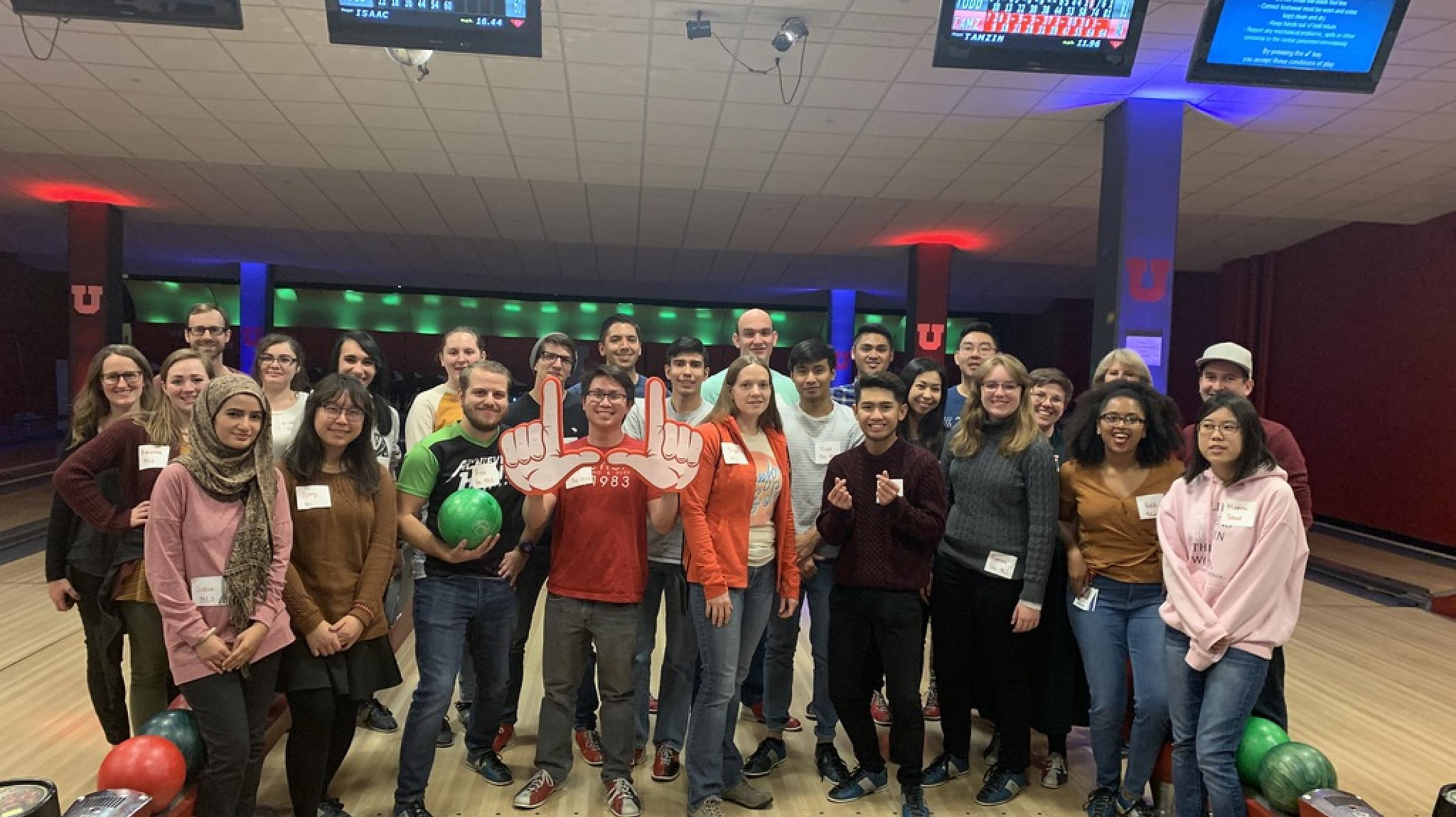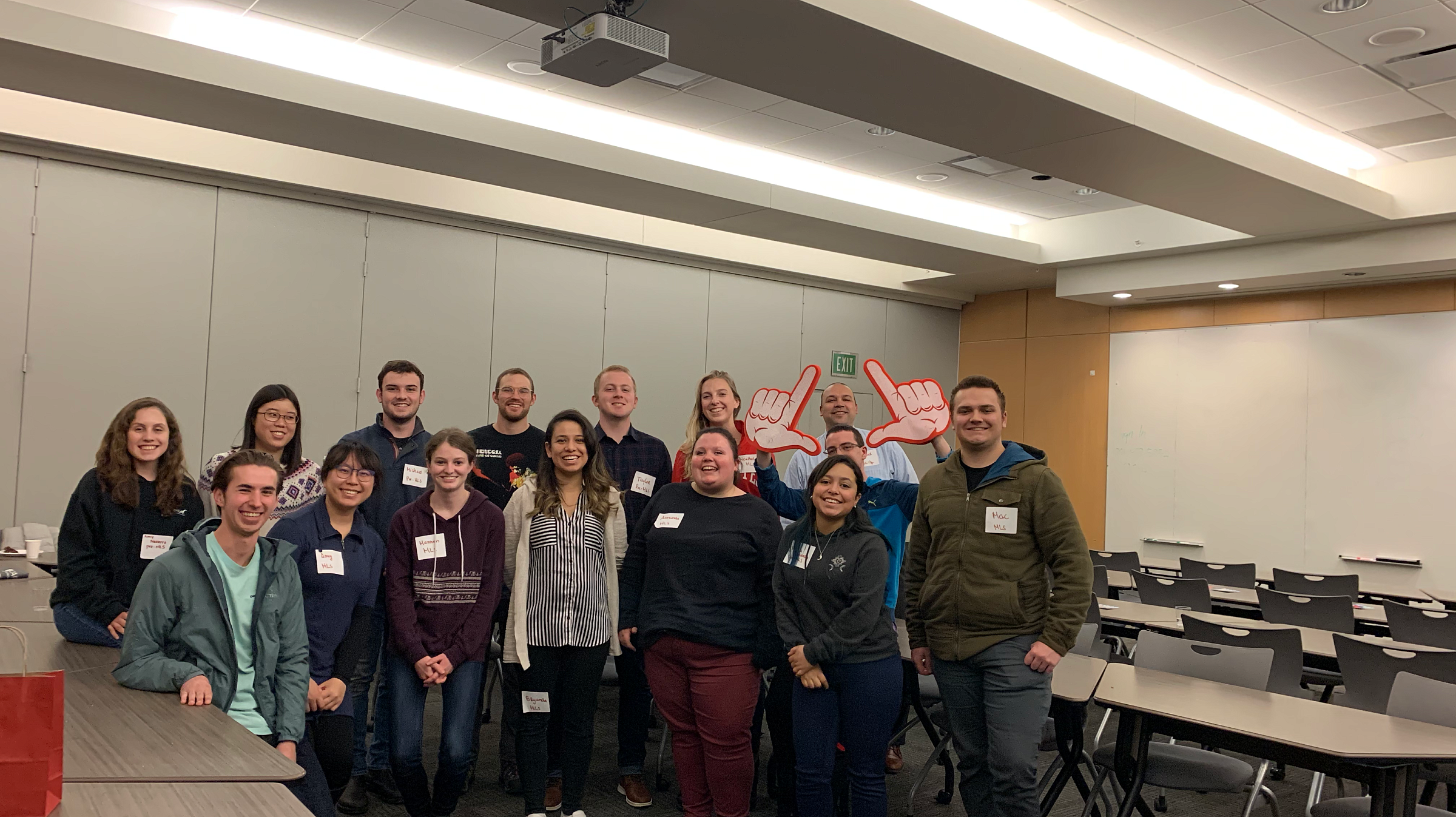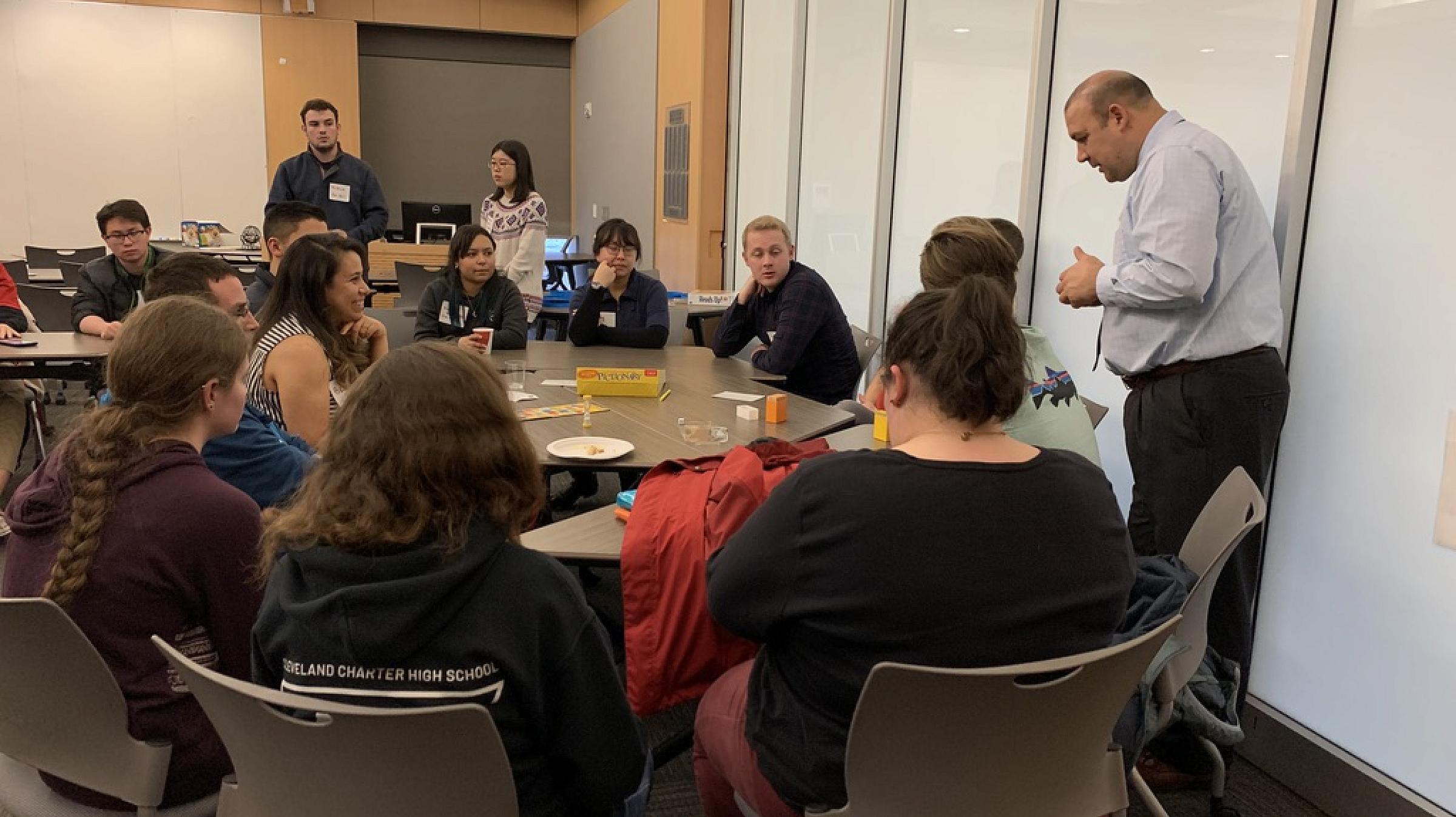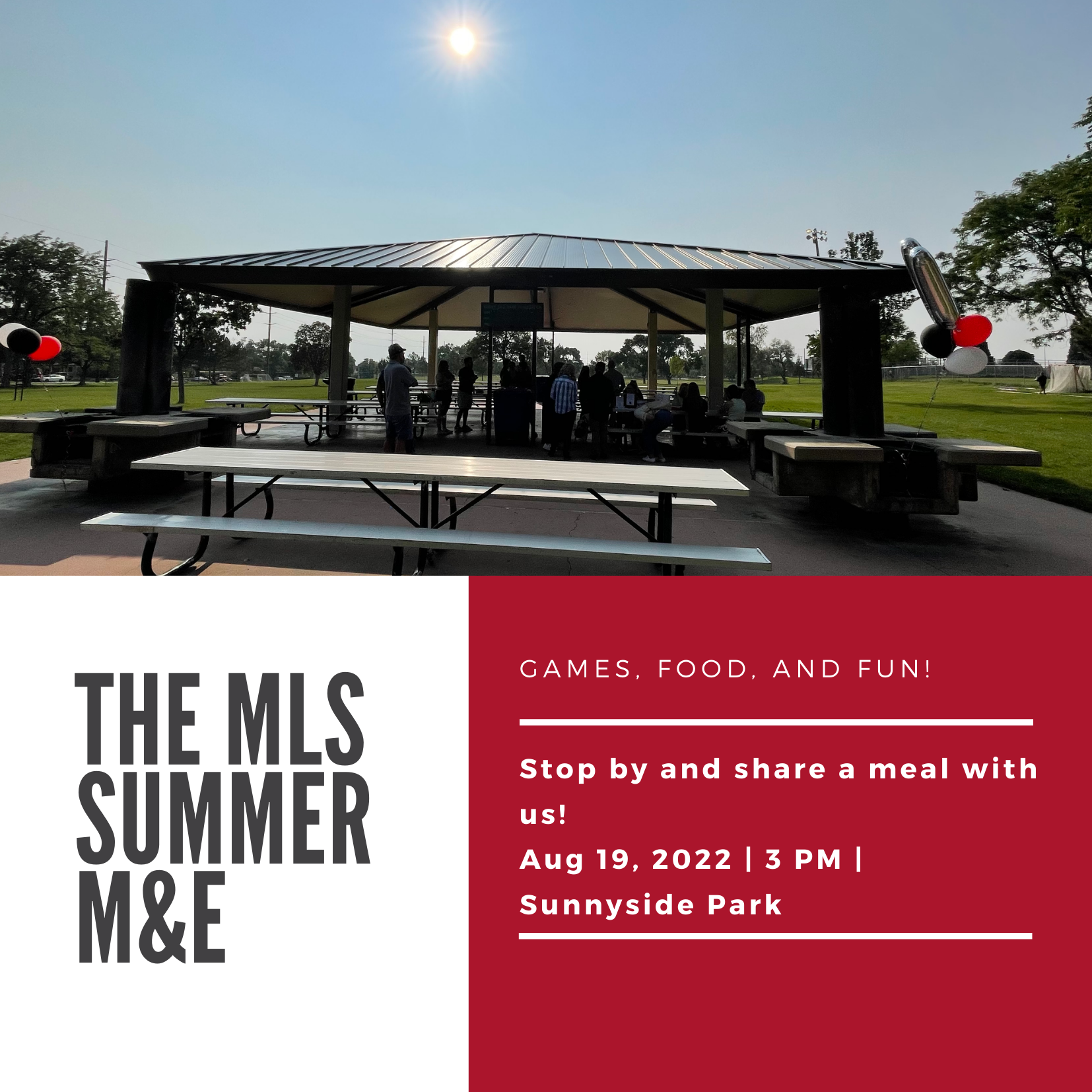 MLS Summer M&E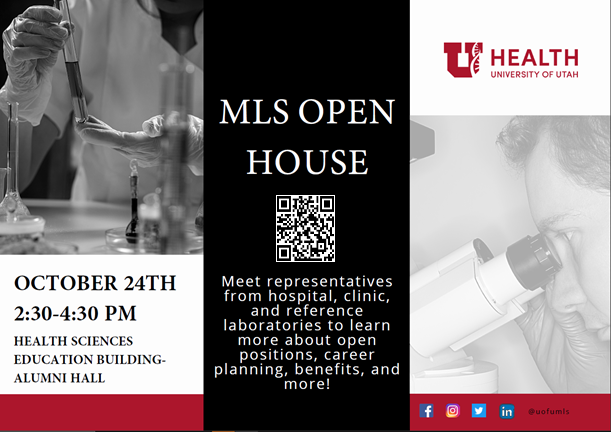 MLS Open House
The Medical Laboratory Sciences (MLS) Division will be hosting the MLS Open House on Monday, October 24, from 2:30 - 4:30 PM in the Eccles Health Sciences Education Building Alumni Hall. Participants will have the opportunity to speak with vendors representing various organizations that are looking to hire for a number of different laboratory-based positions. Those in attendance will include prospective, current, and graduated MLS students. If you are interested in attending the event, please RSVP here or use the QR code above.
Please send any concerns or inquiries to Josh Wardle (josh.wardle@path.utah.edu).
Looking forward to seeing you there!