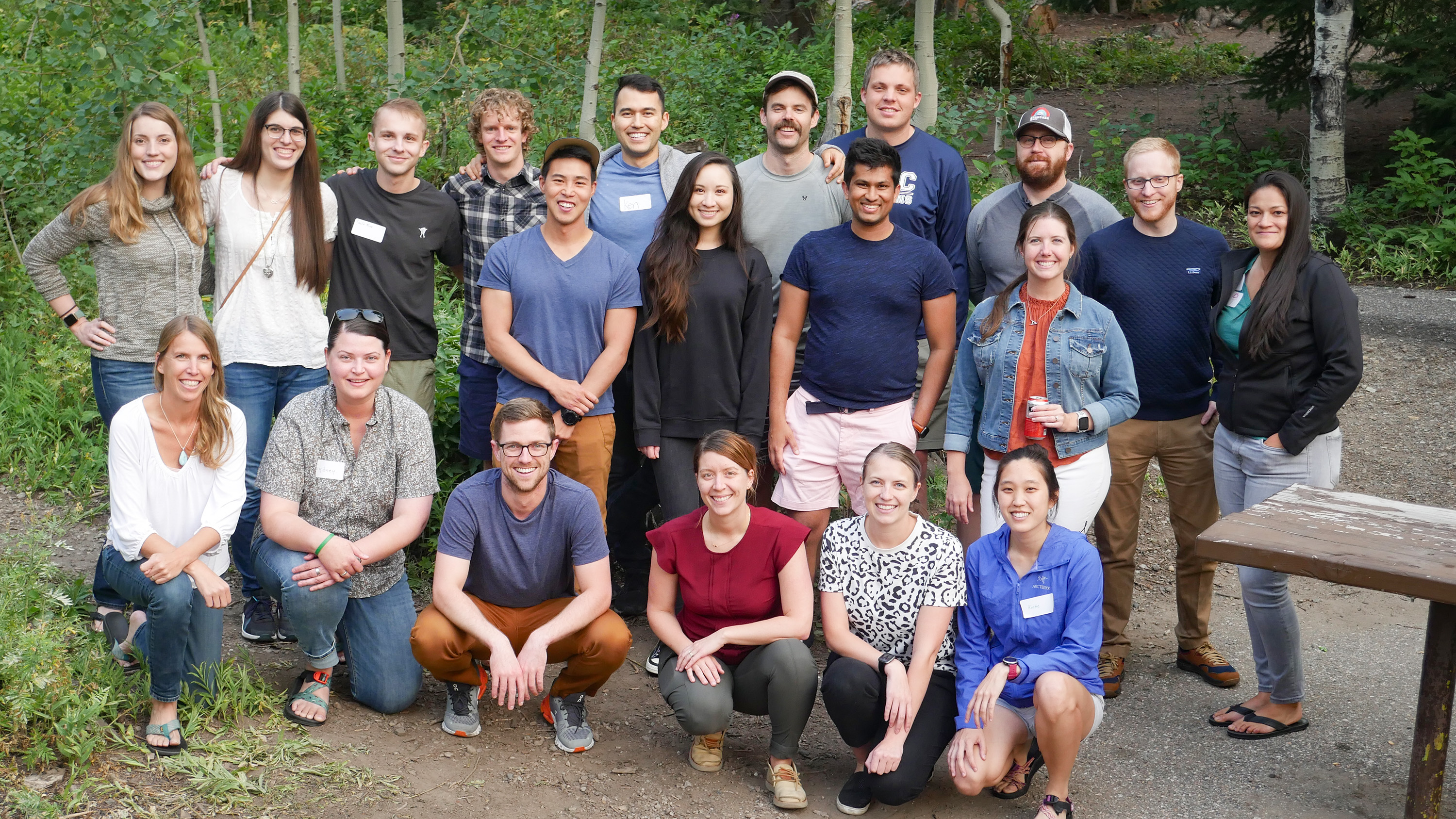 More than Interpretation
Our faculty are not only skilled physicians, they are gifted teachers – true educators committed to teaching residents to confidently identify and diagnose patterns of injury and disease, understand underlying pathophysiology and understand management of imaging findings. Every resident is assigned to a dedicated faculty mentor, who helps each individual set goals and plot their own best course through training.
Interested residents have ample opportunities to be involved in medical student education, quality improvement projects, informatics, and research.
Amazing Clinical Variety
As the largest medical center in the Mountain West, we treat a wide range of cases and pathologies. We are a Level 1 Trauma Center and a tertiary care system, with unparalleled breadth of specialties and depth of expertise. Residents independently read cross-sectional studies, do image-guided procedures, and much more.
"I feel like I got the best training in the country!"
Cameron Evans
Resident and Fellow Graduate
Work Hard, Play Hard
It wouldn't be Utah if we didn't make time for outside-of-work activity. Each residency class holds camaraderie lunches, a resident ski day, and a ropes course during orientation. In addition, University of Utah Health provides resident and faculty wellness champions to help you maintain a balanced life. It's one of the few places that you can mountain bike home on world-class trails that run directly behind your workplace or fit in an hour or two of skiing before dinner.
Respect and Representation
As DR Residency Director Nicole Winkler, MD, says, "When you are resident here, you are family." Residents meet at least monthly with program directors to discuss progress, share ideas, and address issues. Residents immediately become an integral part of the care team.
The resident experience at University of Utah Health
What our Radiology Residents Say:
Why Utah?
From sheer beauty to being the right size to the global influence of our health system, Utah has way more to offer than people know.
Living in Utah
From restaurants and museums to sports and outdoor events, check out our definitive guide to living in Utah!