CLINICAL TRAINING:
The Division of Gastroenterology provides consultation services for inpatients and conducts outpatient gastroenterology, liver, and liver transplant clinics for patients referred to the University Hospital Specialty Clinics.
Fellow's clinical rotations take place at the following facilities: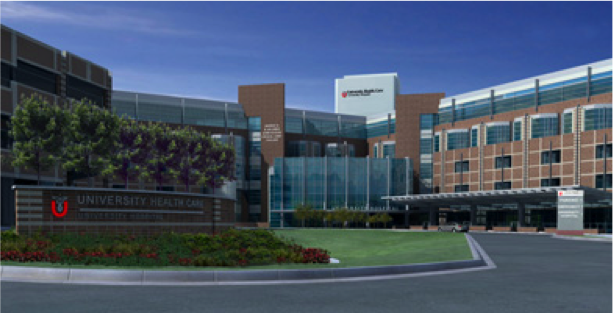 University Hospital, a 425-bed tertiary and primary care center located at the foot of the Wasatch Mountains in Salt Lake City, averages 26,000 inpatient admissions per year.  The hospital is a major referral center for the 5 state Mountain West with an average of 700 GI inpatient consults per year and approximately 2,170 follow-up GI clinical visits. The division has over 10,000 square-feet in two state of the art endoscopy suites at the University Hospital and the Huntsman Cancer Hospital. An average of 12,500 GI procedures are performed each year, including colonoscopy, upper endoscopy, ERCP, EUS, flexible sigmoidoscopy–small bowel enteroscopy, percutaneous gastrostomy and jejunostomy, video capsule endoscopy, and upper and lower GI motility studies.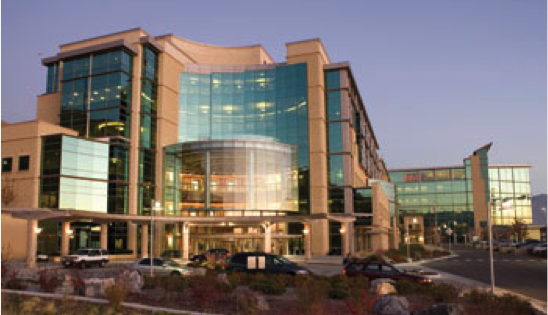 Huntsman Cancer Institute is located on the campus of the University of Utah. The National Cancer Institute (NCI) has awarded the Huntsman Cancer Institute (HCI) at the University of Utah its Comprehensive Cancer Center status, the highest designation possible. The Huntsman Cancer Institute joins distinguished cancer centers such as Memorial Sloan- Kettering Cancer Center, MD Anderson Cancer Center, Dana-Farber Cancer Institute of Harvard University, Johns Hopkins Kimmel Comprehensive Cancer Center, and the Mayo Clinic Cancer Center; recognized among the top cancer centers in the world. HCI is the only cancer center to be designated by the National Cancer Institute in the five-state Mountain West region, which includes Utah, Wyoming, Montana, Idaho, and Nevada, and which covers more than 17 percent of the continental United States landmass.
The comprehensive cancer center designation recognizes not only the outstanding cancer research, training, and public outreach programs that have long been conducted at HCI, but acknowledges the exceptional depth and breadth of HCI research in each of the three major cancer research areas: laboratory, clinical and population-based research. The designation also recognizes HCI for the impact of its research findings on national cancer care guidelines and improved patient outcomes.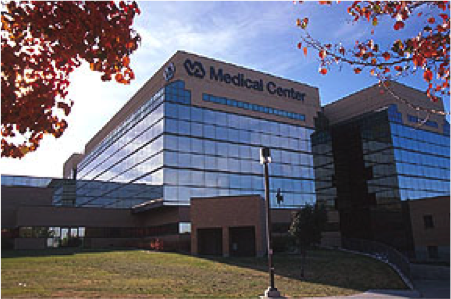 George E. Wahlen Department of Veterans Affairs Medical Center opened in 1995 and is a 121 bed tertiary care facility serving veterans residing within the 5 state region of the Mountain West. The VAMC is located on a 70 acre campus overlooking Salt Lake City, and is adjacent to the University of Utah School of Medicine. The VAMC provides traditional medical services as well as specialties such as pathology, radiology, neurology, nuclear medicine, psychiatry, and open heart surgery, including cardiac transplantation. The VAMC provides fellows with outstanding opportunities to experience a highly diverse inpatient and outpatient population.
RESEARCH TRAINING:
Completion of a research project is required by all fellows in our training program. The research opportunities within the Division of Gastroenterology are numerous and diverse, and include patient-oriented as well as basic research.  Recent topics include tumor biology, genetics of GI cancers, hepatitis C, mechanisms of drug-induced liver disease, chemoprevention and treatment of GI malignancies, gastrointestinal motility disorders, extra esophageal manifestations of complications of gastroesophageal reflux, H. pylori research, pancreatic cancer, eosinophilic esophagitis, irritable bowel syndrome, new endoscopic techniques and esophageal cancer. World class support in genetics, bioinformatics, and population databases are available at the University. In addition, a dedicated NIH funded Clinical Research Center supports clinical research projects.