Our greatest science questions will be answered by the young minds at work today in U.S. colleges and universities.
This idea is the driving force behind ARCS— Achievement Rewards for College Scientists—an organization of women philanthropists who are dedicated to advancing science in America. The ARCS Foundation was founded in 1958 by four forward-thinking women who saw the importance of supporting science and technology education in the United States. A half-century later, this remarkable organization has grown to include more than 1,600 women who volunteer their time and resources.
The foundation sponsors ARCS Scholars: outstanding U.S. students completing degrees in science, engineering, and medical research. The Moran Eye Center is proud to be one of two departments at the University of Utah (the other is the College of Engineering) that receives ARCS Scholar Awards. Because of the generosity of our local ARCS chapter, at least one incoming resident per year is awarded $15,000, allowing the student to pursue a research focus and lay the groundwork for a productive academic career.
Moran CEO Randall J Olson, MD, says, "Without the ARCS Scholarship, residents have to put their research on hold. We understand that hope in medicine lies in future innovation, in the passion of young researchers."
ARCS took an interest in the Moran Eye Center after touring the building and learning about the cutting-edge discoveries our researchers are making into AMD and other retinal diseases.
George Sánchez, MD, earned his medical degree at Dartmouth Medical School. His honors included receiving the Arthur Naitove Surgical Scholar Award, given to one graduating medical student with the greatest potential for making a significant contribution to the field of surgery.
At Dartmouth, Dr. Sánchez conducted research in a variety of subspecialties, including the role of anti-vascular endothelial growth factor therapy injections to treat age-related macular degeneration.
Dr. Sánchez, who grew up in Hialeah, Florida, as the son of Cuban immigrants, is passionate about providing care to underserved and Spanish-speaking communities. At Moran, he looks forward to continuing his research and providing high-quality, cutting-edge patient care.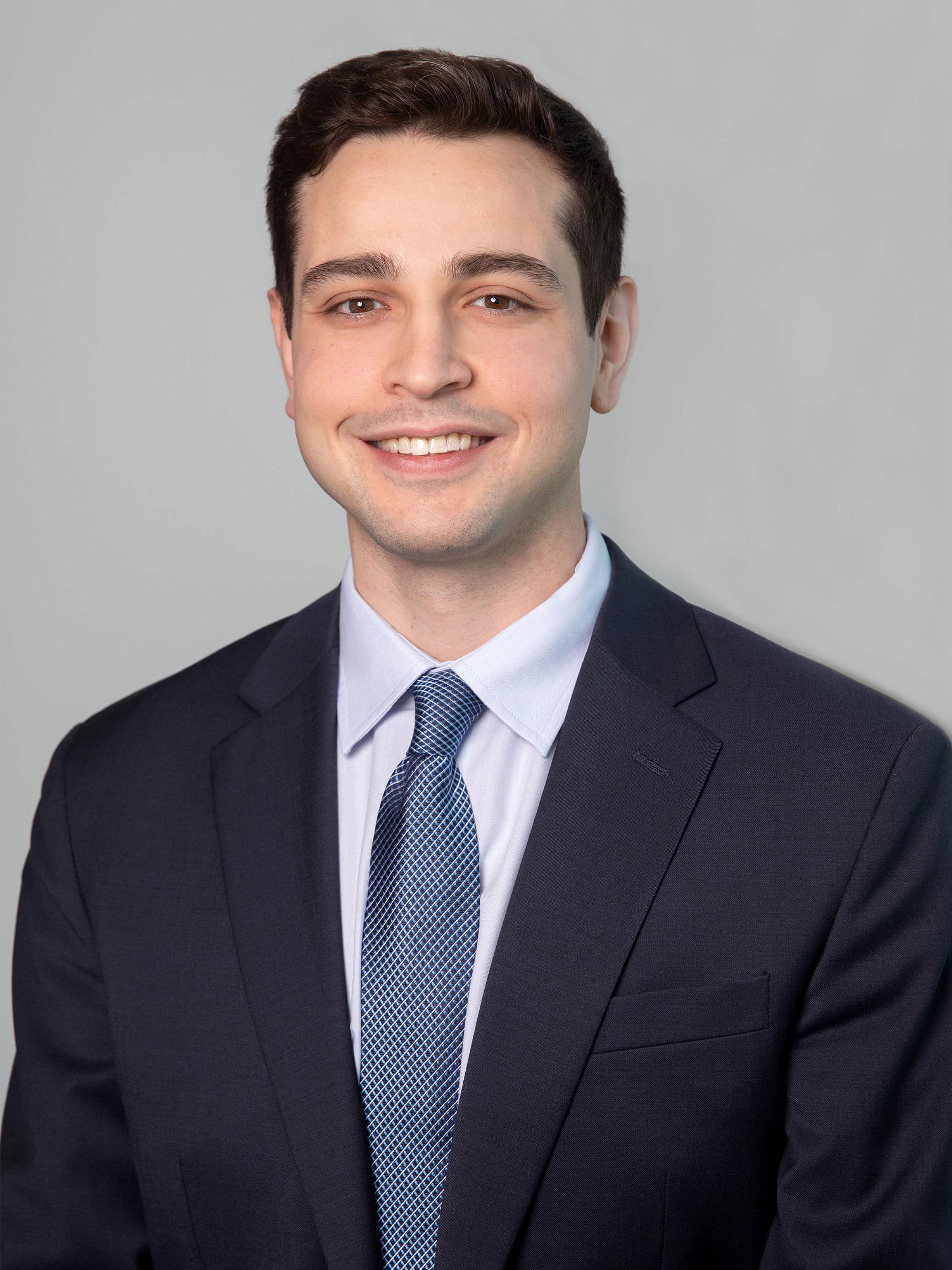 Erica N. Woertz, MD, PhD, earned her medical degree and doctorate through the Medical College of Wisconsin (MCW). Her dissertation on the visual system in human albinism —completed under Joseph Carroll, PhD, through the Dennis P. Han, MD Advanced Ocular Imaging Program—earned a top MCW prize. She has co-authored numerous peer-reviewed journal articles and contributed to work presented at prestigious vision and neuroscience conferences.
Her extensive training included a visiting student research rotation at Moran under the mentorship of Paul S. Bernstein, MD, PhD. During this rotation, Dr. Woertz continued to study human albinism, using fluorescence lifetime imaging ophthalmoscopy, an advanced imaging technique designed to characterize pigments in the retina.
During her residency training, she plans to further her research into the connection between retinal pigment, retinal cellular structure, visual acuity, and genetic variability in human albinism.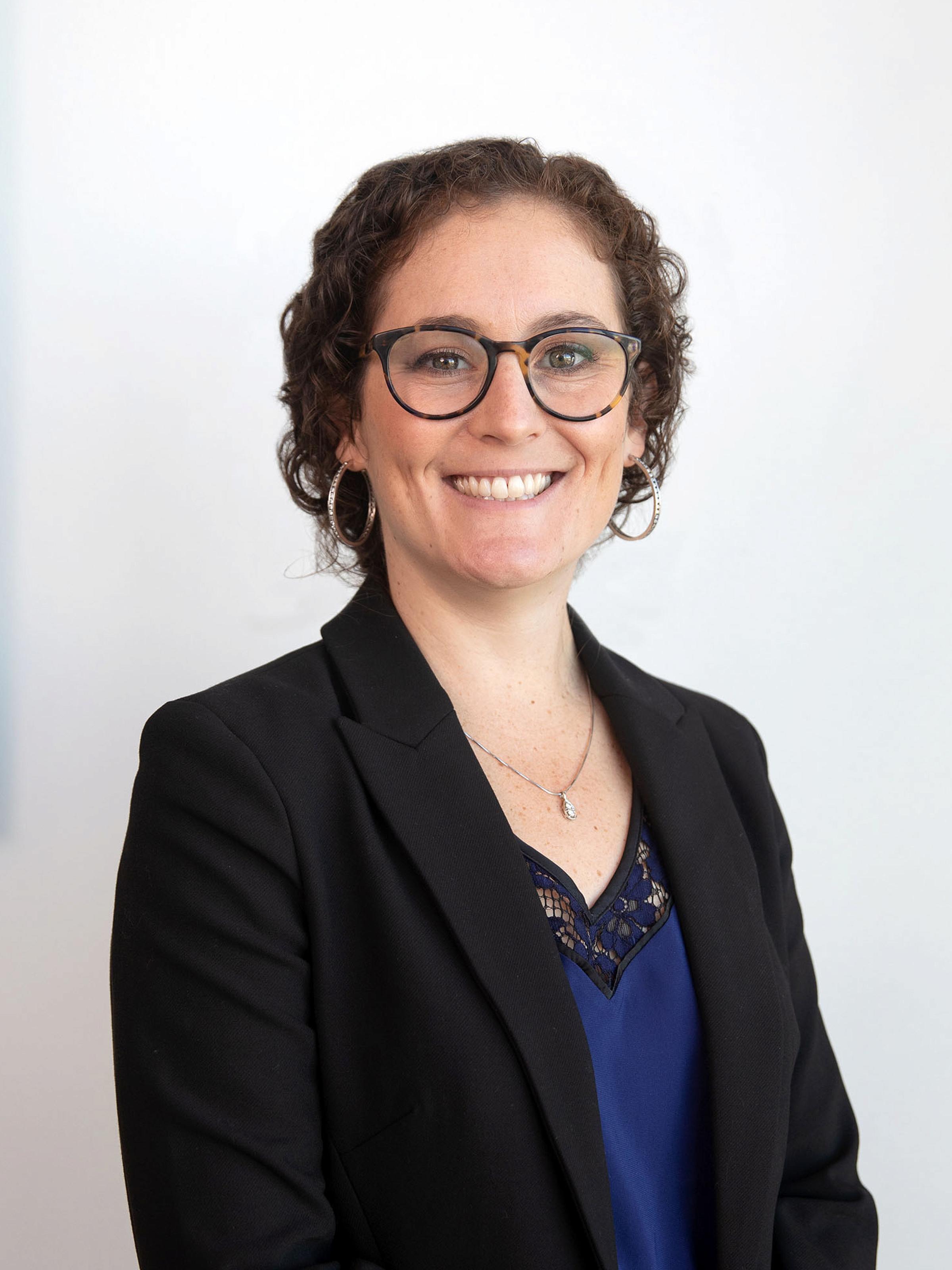 Nnana Amakiri, MD, earned his Bachelor of Arts in Biology from Cornell University in 2017 with a concentration in Neurobiology. He completed his medical degree at Texas Tech Health Sciences Center in 2021, where he was elected president of his medical school's Gold Humanism Honor Society and president of the Dean's Ambassadors group.
Dr. Amakiri is one of four siblings whose Nigerian parents immigrated to the United States several years before his birth. This strong international connection and experience seeing Nigeria's health system first-hand spurred his interest in global health.
At Texas Tech, Dr. Amakiri also spent time researching the effects of amyloid beta cell components and their interaction with MicroRNA in the genetic makeup of Alzheimer's disease.
As a resident at the Moran Eye Center, Dr. Amakiri will focus on extending sustainable, high-quality eye care to resource-poor areas worldwide. Like the role models who shaped his career growth, Dr. Amakiri plans to make a special effort to mentor students from underserved backgrounds—especially at the high school, undergraduate, and medical student levels.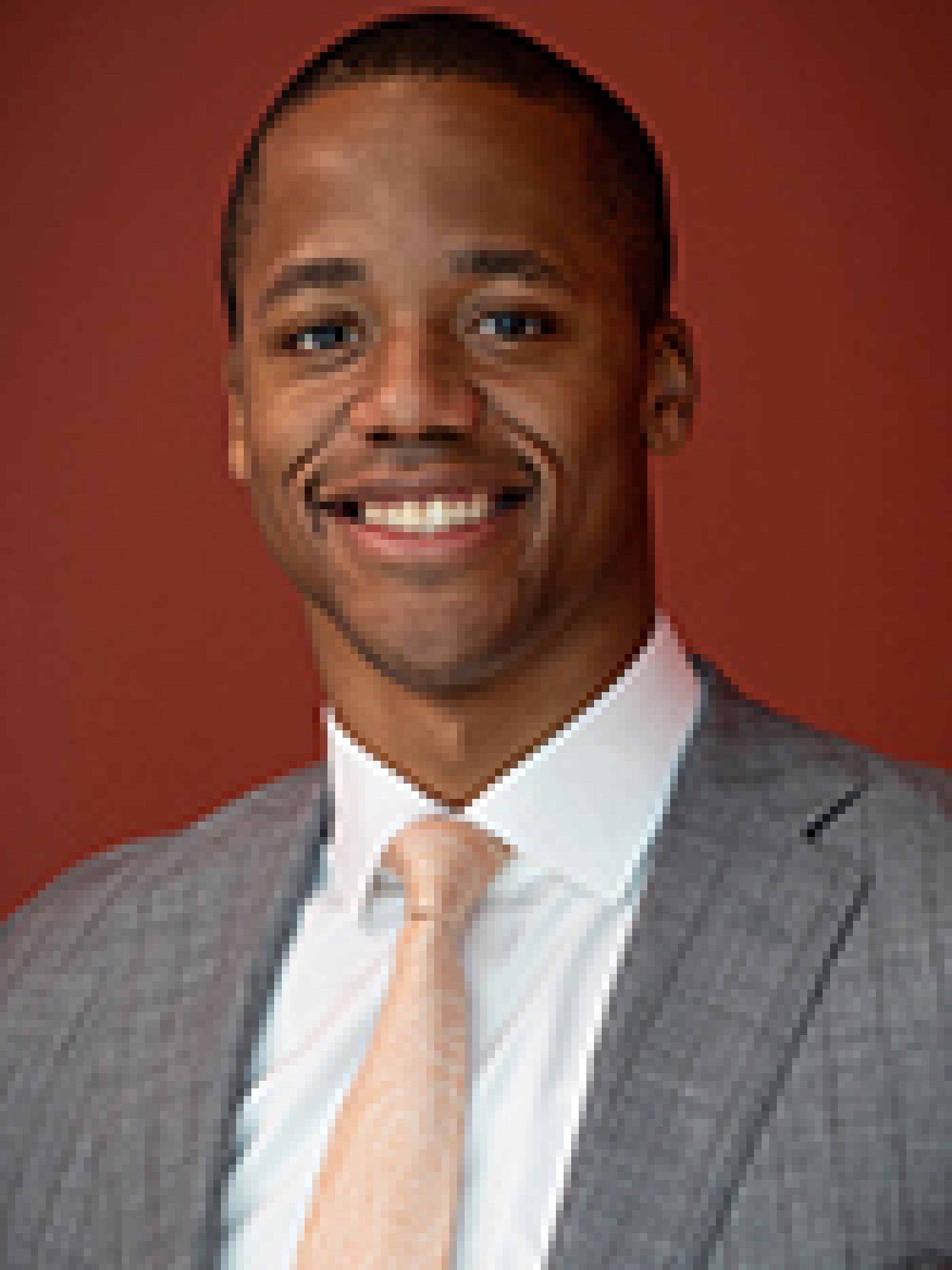 Ashley Polski, MD, graduated Summa Cum Laude from Andrews University in 2016 with a Bachelor of Science in Biology and a Chemistry minor. She earned her medical degree in 2021 from the Keck School of Medicine at the University of Southern California, where she graduated with Highest Honors and Distinction in Research.
In medical school, Dr. Polski worked with ocular oncologist Jesse L. Berry, MD, to evaluate tissue biopsy and staging in managing patients with ocular surface squamous neoplasia, a tumor that grows on the surface of the eye. As a third-year medical student, she received the USC Dean's Research Scholarship and Wright Foundation Research Award to spend a dedicated research year at Children's Hospital Los Angeles. There, she investigated aqueous humor—the clear fluid in the front part of the eye—as a minimally invasive biopsy technique for retinoblastoma, the most common type of primary eye cancer in children.
Her many projects included identifying a novel molecular biomarker within the aqueous humor for more targeted, patient-centered retinoblastoma prognostication, and demonstrating a relationship between aqueous humor genomic properties and clinical therapeutic response in retinoblastoma tumors.
The Retina Research Foundation and Knights Templar Eye Foundation awarded Dr. Polski grants to present her work at national conferences. She has contributed to over 13 peer-reviewed journal articles and numerous book chapters related to retinoblastoma genetics and biopsy techniques, healthcare disparities, and prognostication in ocular oncology.
In her free time, Dr. Polski creates miniature oil paintings and developed an art business. She has raised thousands of dollars through her business to support CoachArt, a non-profit organization that provides free arts and athletics programs to children with chronic illnesses.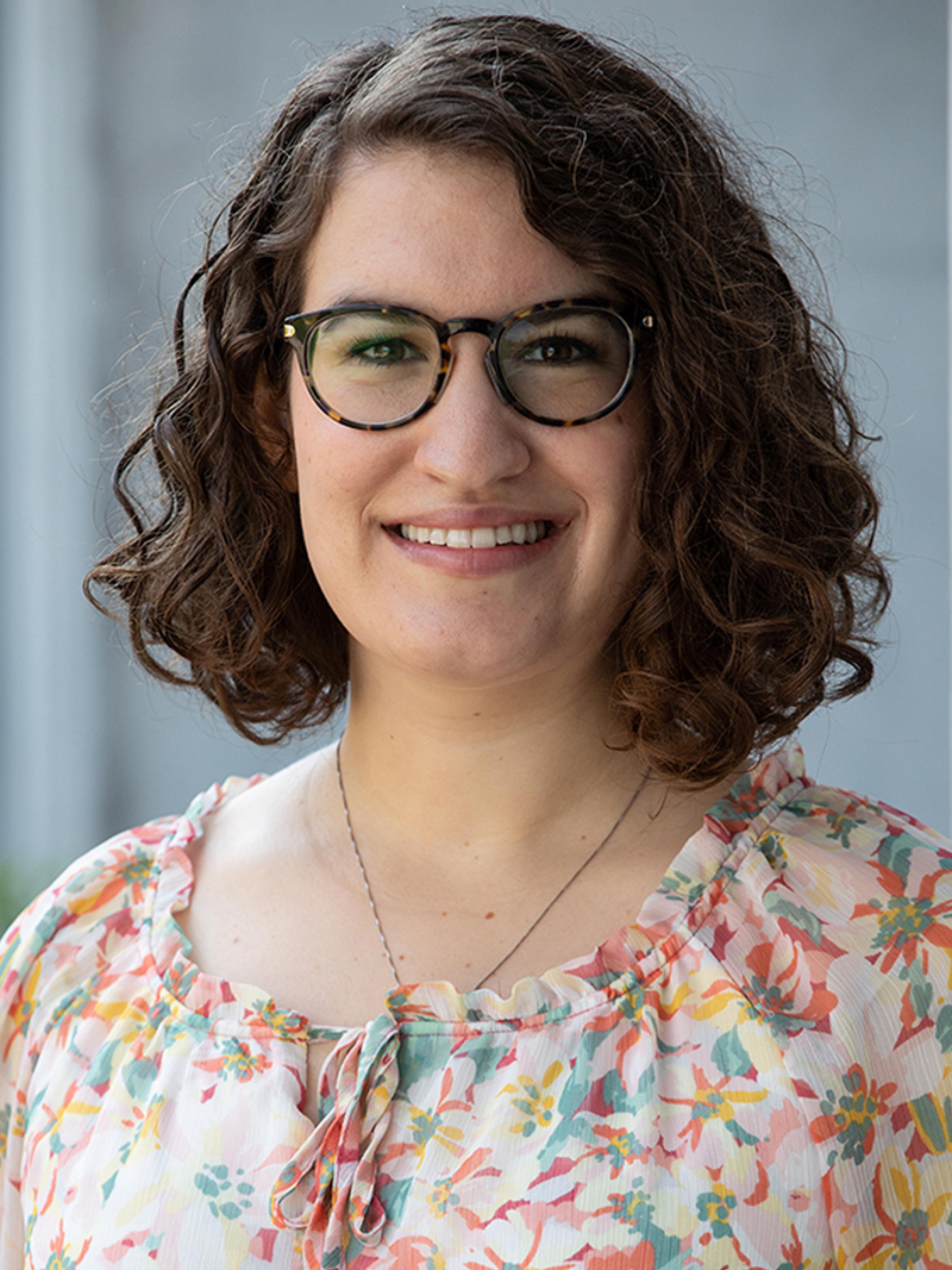 Lydia Sauer, MD, completed her medical school training at the Friedrich Schiller University in Jena, Germany. During this time, she also pursued a doctoral degree in the Department of Experimental Ophthalmology in Jena under the mentorship of Dr. Martin Hammer.
Her thesis focused on how a new retinal imaging technology, called fluorescence lifetime imaging ophthalmoscopy (FLIO), could be applied in basic science and clinical approaches. Her thesis work in FLIO imaging received a prestigious thesis award by the German Ophthalmological Society.
Dr. Sauer's research in FLIO related to retinal carotenoids—antioxidants made by plants that are believed to neutralize light-induced damage in the eye—connected her with Dr. Paul S. Bernstein at the John A. Moran Eye Center at the University of Utah. She accepted a visiting scholar position in clinical research with Dr. Bernstein, an opportunity that established the Moran Eye Center as the first FLIO imaging and research center in the United States.
FLIO, an extremely sensitive, non-invasive camera, is used to map subtle changes in the retina before structural damages occur, leading to early diagnosis and treatment and a better understanding of eye diseases.
Dr. Sauer's primary research interest focuses on inherited retinal diseases, including macular telangiectasia type 2 and age-related macular degeneration.
From 2018 until 2020, Dr. Sauer worked as a postdoctoral researcher in Dr. Bernstein's lab. Her research was recognized with the Heidelberg Engineering Xtreme Research Award in 2019. As a resident, Dr. Sauer's research goal aims to further establish FLIO as a clinical diagnostic tool, specifically with retinal diseases.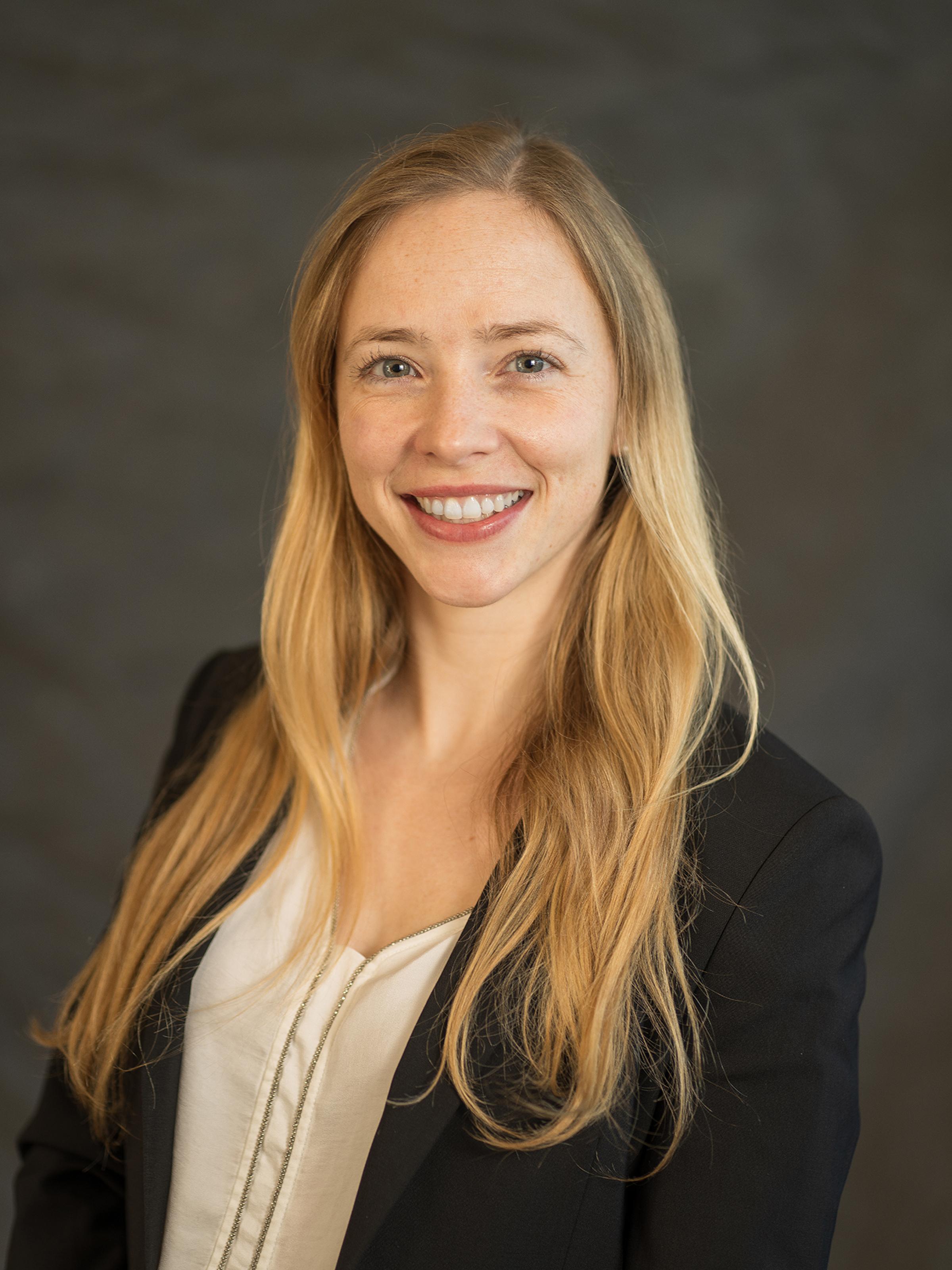 Sean Collon, MD, completed his Bachelor of Science degree at the University of Michigan and earned his medical degree at Vanderbilt University.
In medical school, he held a staff position at the student-run free clinic, where he helped implement a teleophthalmology screening for diabetic retinopathy. He also traveled to Nepal and implemented a mobile phone-based teleophthalmology protocol in rural medical camps to improve the detection of retinal and optic nerve pathology.
At Moran, Collon plans to continue researching health care inequities and the environmental impact and cost of high-quality eye care.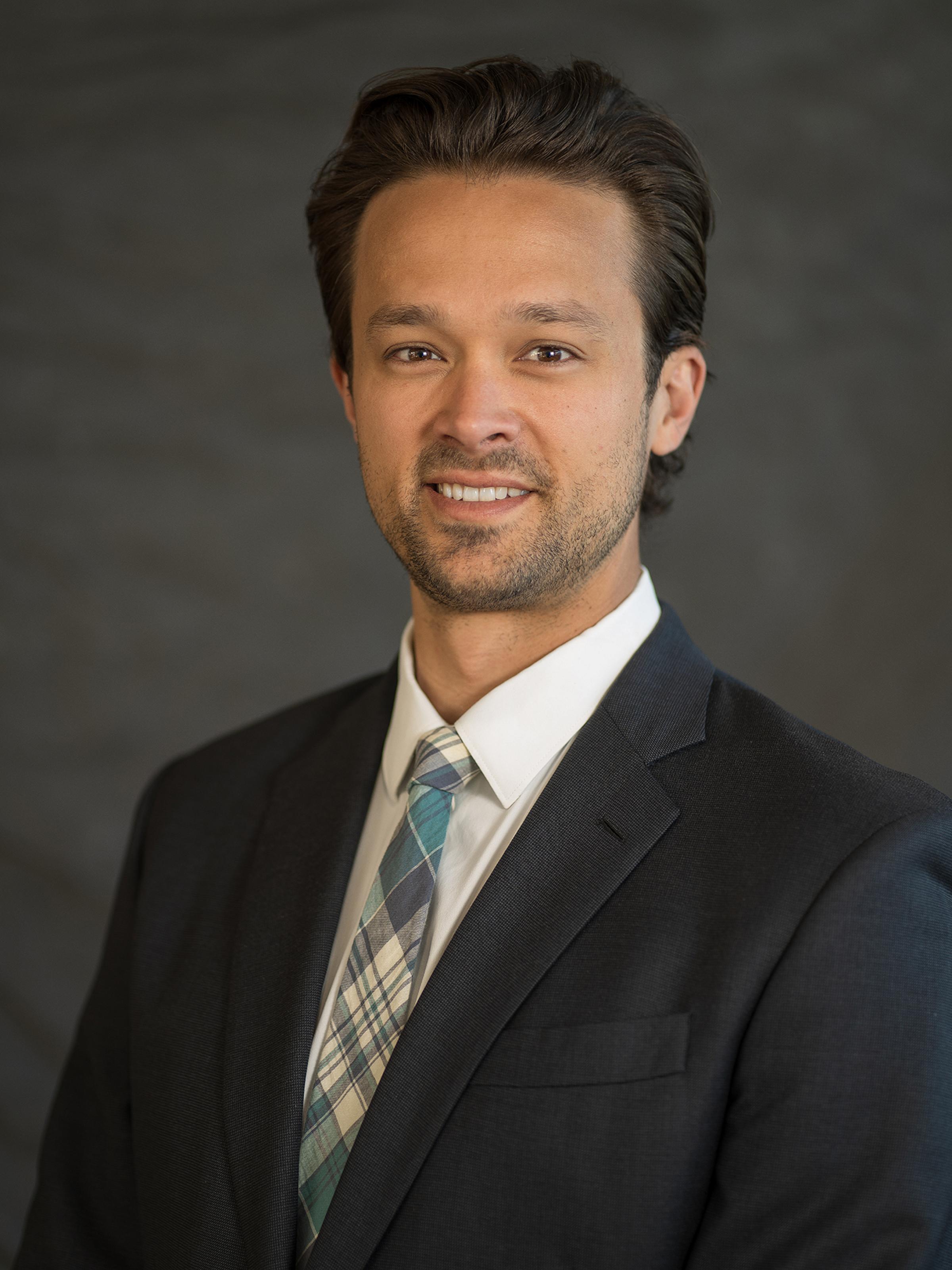 Allie Marie Simpson, MD, received her Bachelor of Science degree from the University of Northern Iowa and earned her medical degree from the University of Iowa Carver College of Medicine. She worked with the GlaucomaGenetics Lab at the university and graduated with research distinction.
Her award-winning work aided in the discovery of a new disease-causing mutation in a patient with LADD syndrome and open-angle glaucoma. She also independently screened over 200 glaucoma patients from the Faroe Islands for known glaucoma-causing mutations.
Simpson plans further glaucoma and anterior segment research as a Moran resident.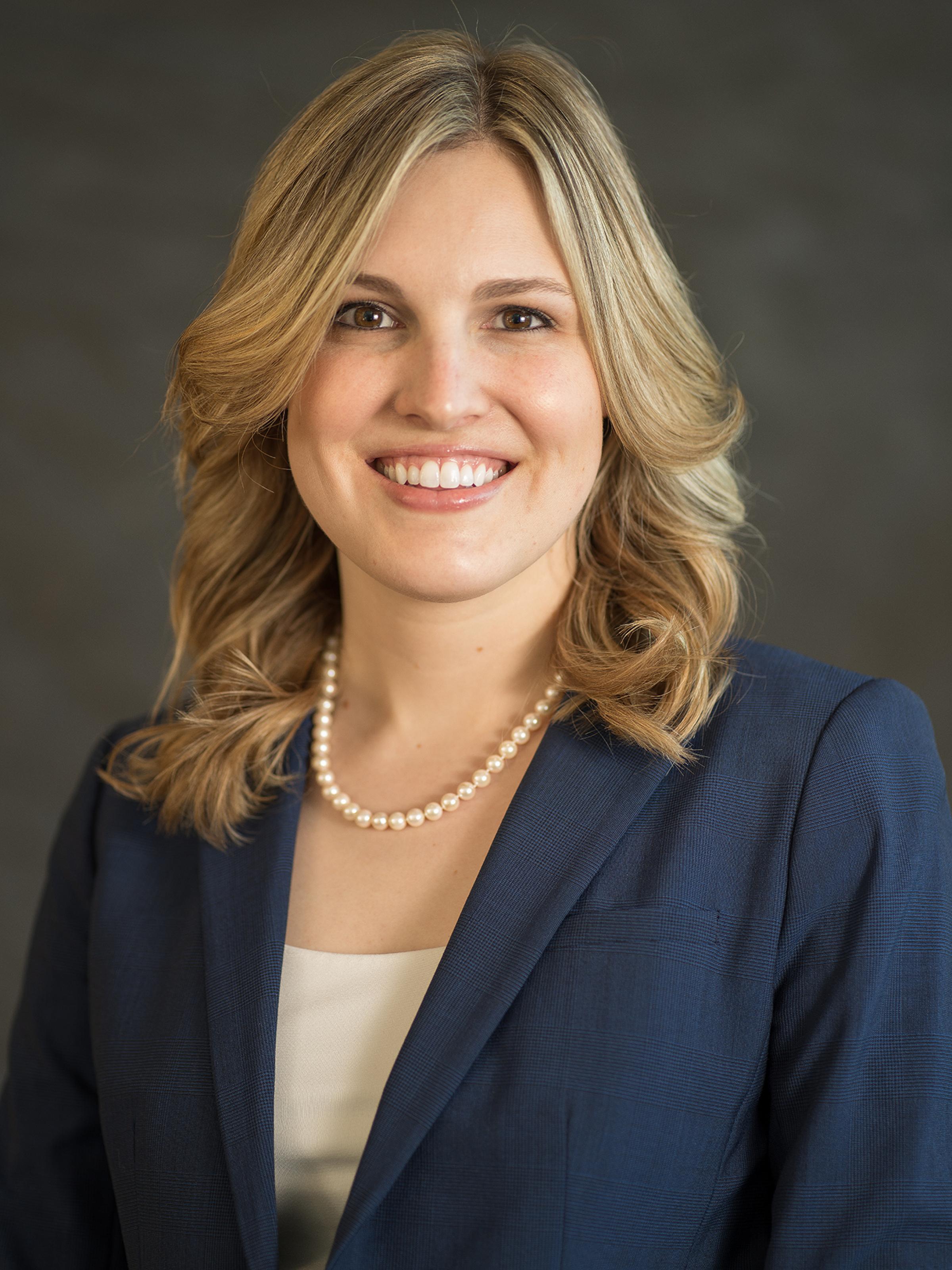 Ariana M. Levin, MD, brings a strong history of research and service to the role. Levin, MD, completed her Bachelor of Science in biology at Stony Brook University, where she was a Ward Melville Valedictorian. She earned her medical degree from Weill Cornell Medicine with honors in service and distinctions in ophthalmology and geriatric medicine.
During medical school, she completed an Area of Concentration—a six-month research block integrated into the medical school curriculum—at Memorial Sloan Kettering Cancer Center. There, she focused on treatments for retinoblastoma, a type of eye cancer that usually develops in early childhood. Levin's research has provided a better understanding of the long-term effects of modern chemotherapy approaches for retinoblastoma.
At Moran, Levin is predicting visual outcomes after retinoblastoma treatment and studying travel-related burdens for surgery patients.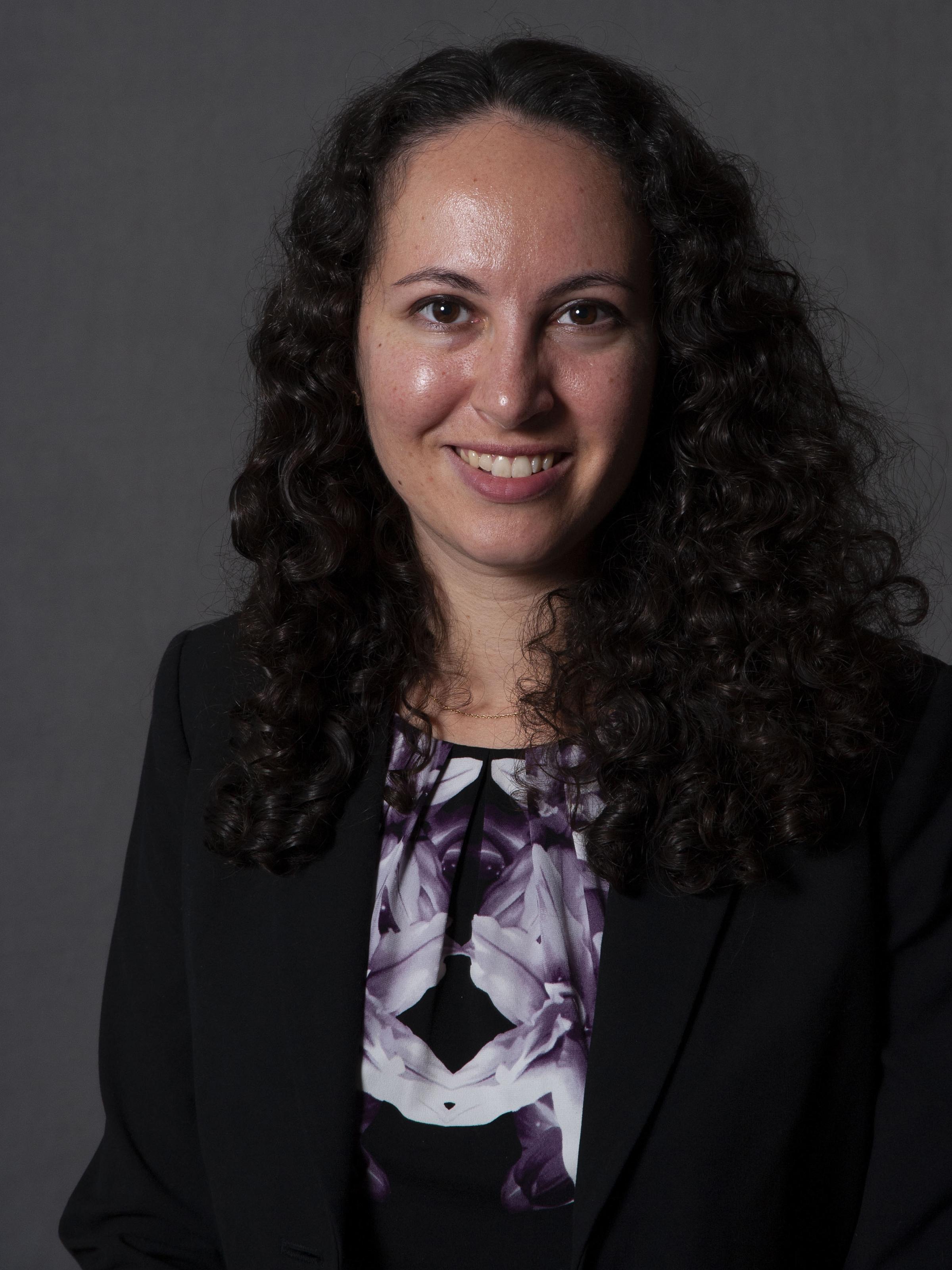 Bradley H. Jacobsen, MD, is the 2017 ARCS ophthalmology awardee. Jacobsen plans to use the funds to focus on his research interest: the retina and the treatment of retinoblastoma, a type of cancer most common in children. Jacobson earned his medical degree from the University of California, Irvine School of Medicine. He completed a general surgery residency at Baylor College of Medicine.
At UC Irvine, Jacobsen founded the International Ultrasound Project, which uses medical students to teach ultrasound and conduct research in Mwanza, Tanzania. He also received a $60,000 John Tu grant to initiate what has now become an integrated medical education course at a Mwanza medical school.
Jacobsen's many research projects range from investigating alternative treatments for patients with retinoblastoma to the feasibility of using ultrasound as a diagnostic imaging device in low-resource settings. He plans to continue his research at Moran, combining it with his passion for furthering high-quality care in underserved and resource-limited areas.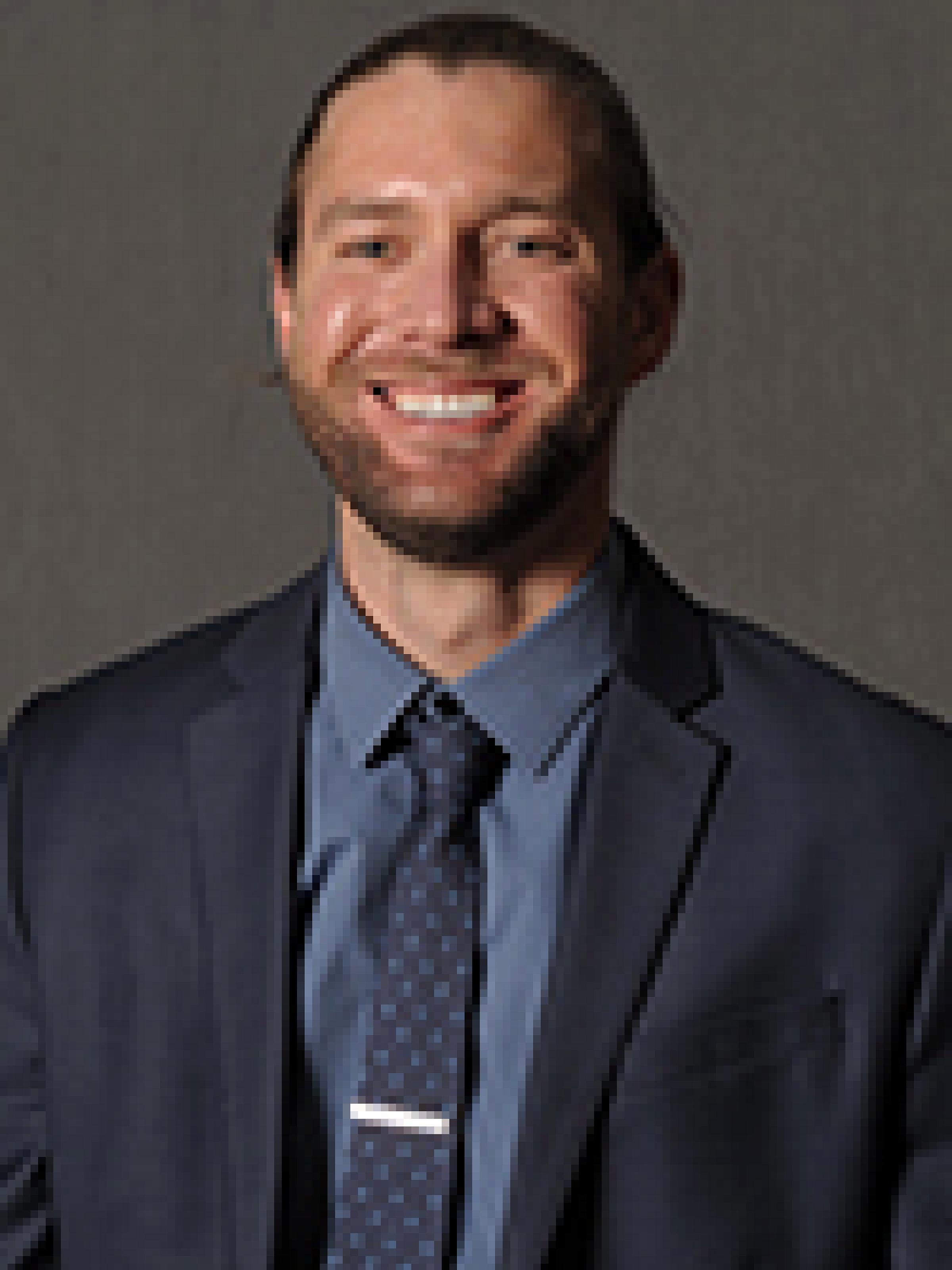 Rebekah Gensure, MD, PhD, graduated summa cum laude in 2005 with a BS in Biomedical Engineering from Boston University. She then completed her graduate training at Rutgers University, receiving a PhD degree in Biomedical Engineering in 2013 and an MD degree in 2016.
Since starting ophthalmology residency at the Moran Eye Center, Rebekah has been working under the direction of Paul S. Bernstein, MD, PhD, on an investigational ophthalmologic imaging device from Heidelberg Engineering called FLIO (fluorescence lifetime imaging ophthalmoscope). The device is non-invasive and measures the decay patterns of areas of the retina in response to two different wavelengths of fluorescent light. Fluorescence lifetimes have been shown to correlate with macular pigment. The device has demonstrated utility in several diseases including macular holes and AMD. In the present studies, their study has identified fluorescence decay patterns that appear to be common among patients with macular telangiectasias (MacTel) and retinitis pigmentosa. They have also undertaken a series of systematic control studies to characterize expected fluorescence decay properties of the common carotenoids. They are currently building a database of FLIO data for a variety of other disease entities including uveitis, white dot syndromes, retinitis pigmentosa, and patients on Plaquenil, among others.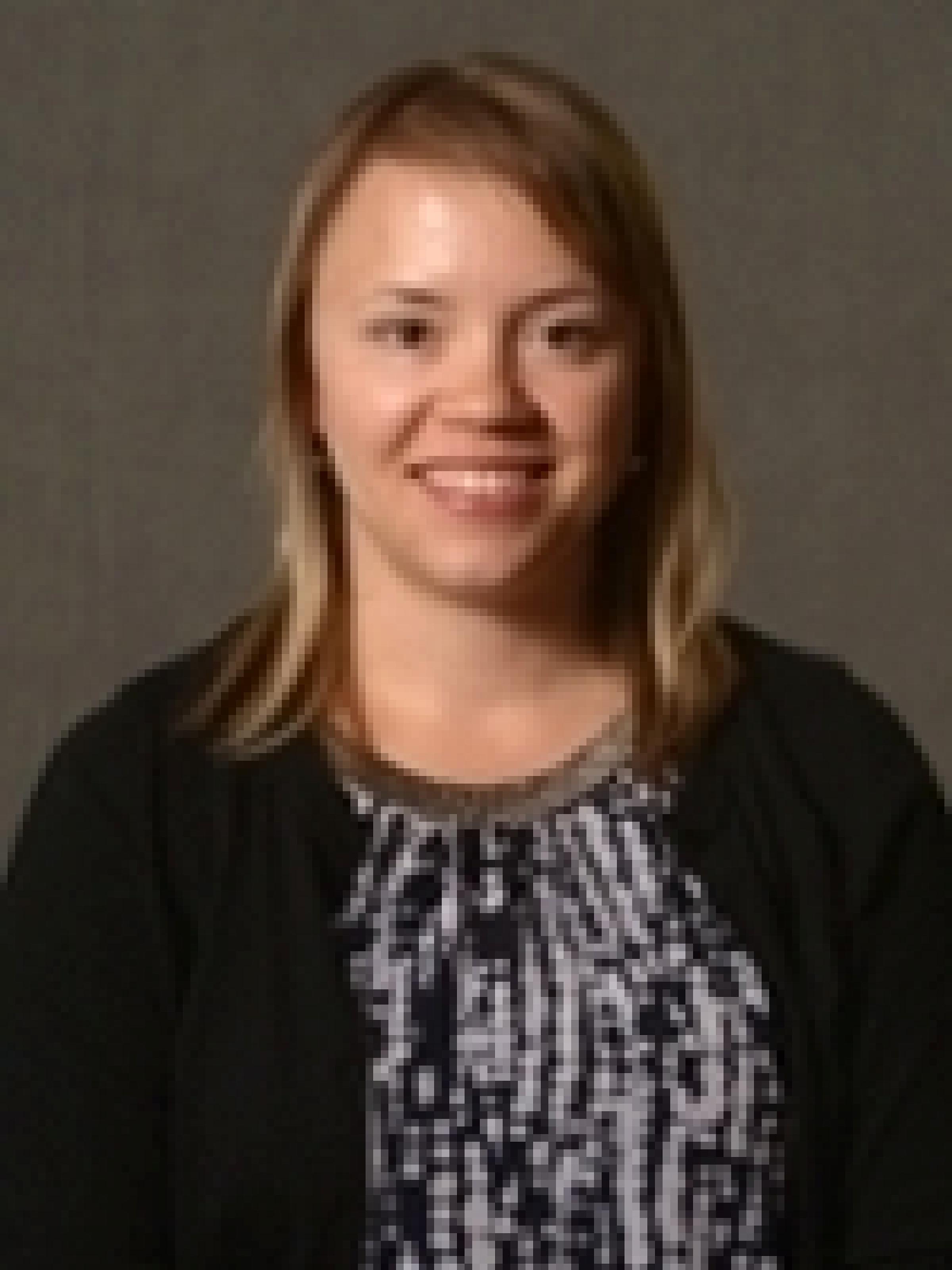 Nikko Ronquillo, MD, PhD, received the Achievement Rewards for College Scientists (ARCS) Foundations' Randall J Olson Scholar Award in October 2015.
The award allows Dr. Ronquillo to continue his research into Senior-Loke Syndrome during his residency. Dr. Ronquillo obtained a BS in Biology and a BA in Chemistry from the University of Toledo in 2006.
He attended the University of Salford, Manchester, England through an exchange program 2005-2006. He earned his MD and a PhD in Neuroscience from the University of Utah School of Medicine in 2013.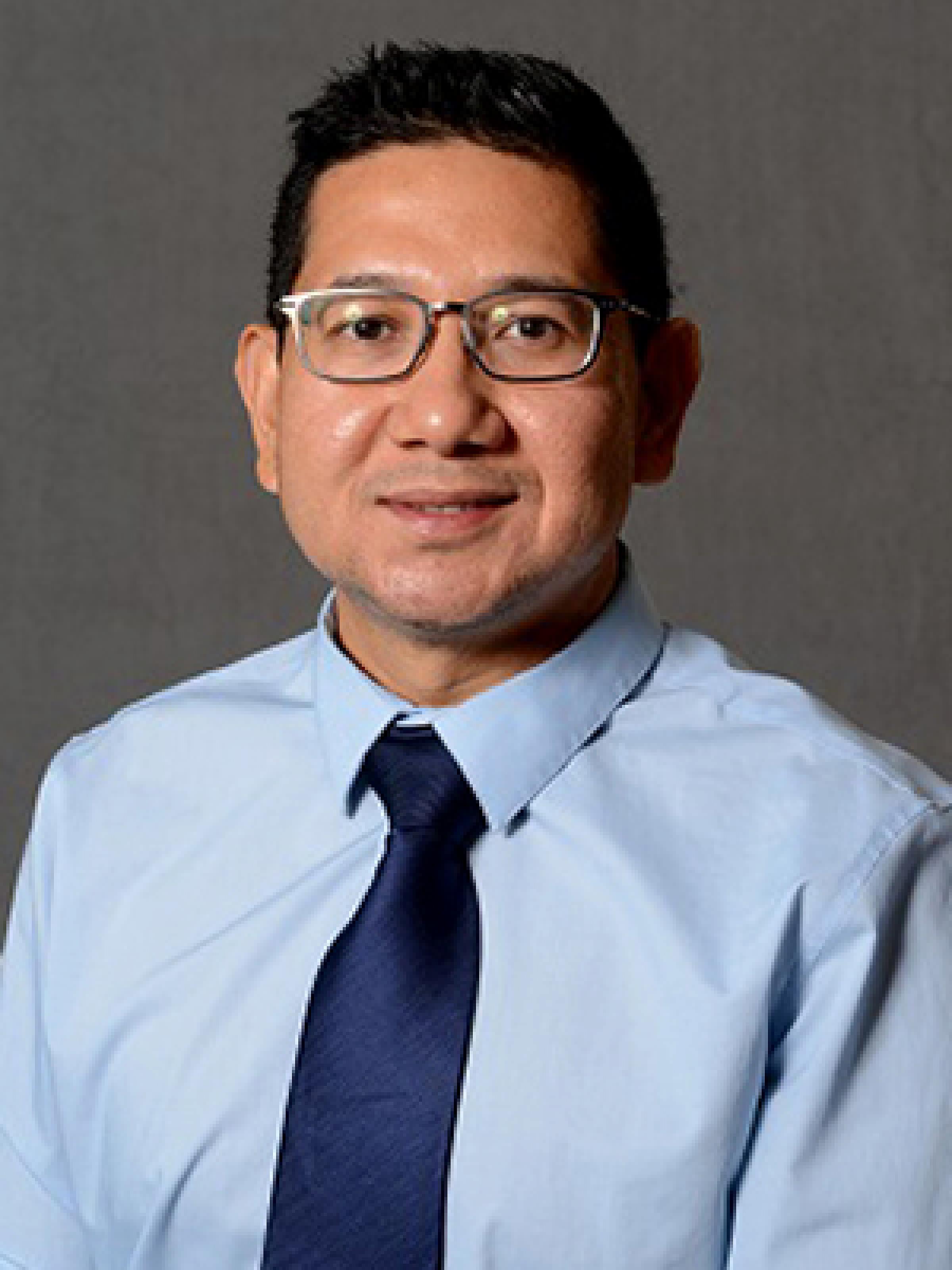 Education Program Resources
News from Moran's Education Program
University of Utah School of Medicine
Department of Ophthalmology & Visual Sciences
John A. Moran Eye Center
Academic Office
65 Mario Capecchi Drive
Salt Lake City, UT 84132
Phone: 801-585-3719
Fax: 801-581-5806
Rachel G. Simpson, MD, Vice Chair of Education
Phone: 801-581-2352
rachel.simpson@hsc.utah.edu
Sravanthi Vegunta, MD, Associate Program Director
Phone: 801-581-2352
srav.vegunta@hsc.utah.edu
Meghan Johnson, Programs Manager, Academics
Phone: 801-213-4044
meghan.johnson@hsc.utah.edu
Kellie Nelson, Programs Manager, Academics
Phone: 801-585-6701
kellie.nelson@hsc.utah.edu
Chandler Thompson, Executive Assistant
Phone: 801-581-3023
chandler.thompson@hsc.utah.edu
Barbara Korous, Director, Operations
801-585-6143
barbara.korous@hsc.utah.edu