Directed by Moran Eye Center Division Chief of Global Ophthalmology Craig J. Chaya, MD, this initiative is working to change the trajectory of glaucoma in under-resourced nations, where the rate of detection and treatment is low.
The problem is severe in Africa, where many people are genetically predisposed to developing a rapidly progressive form of glaucoma. Approximately 4% of the population over the age of 40 has the disease. Of those, 90% are already blind in one eye before a diagnosis is made.
This initiative aims to find new ways to detect glaucoma earlier and create systems where local health care workers can screen for glaucoma as they check vision and fit patients for eyeglasses. It also seeks to develop and manufacture affordable surgical devices for glaucoma that can have a lasting effect to preserve vision.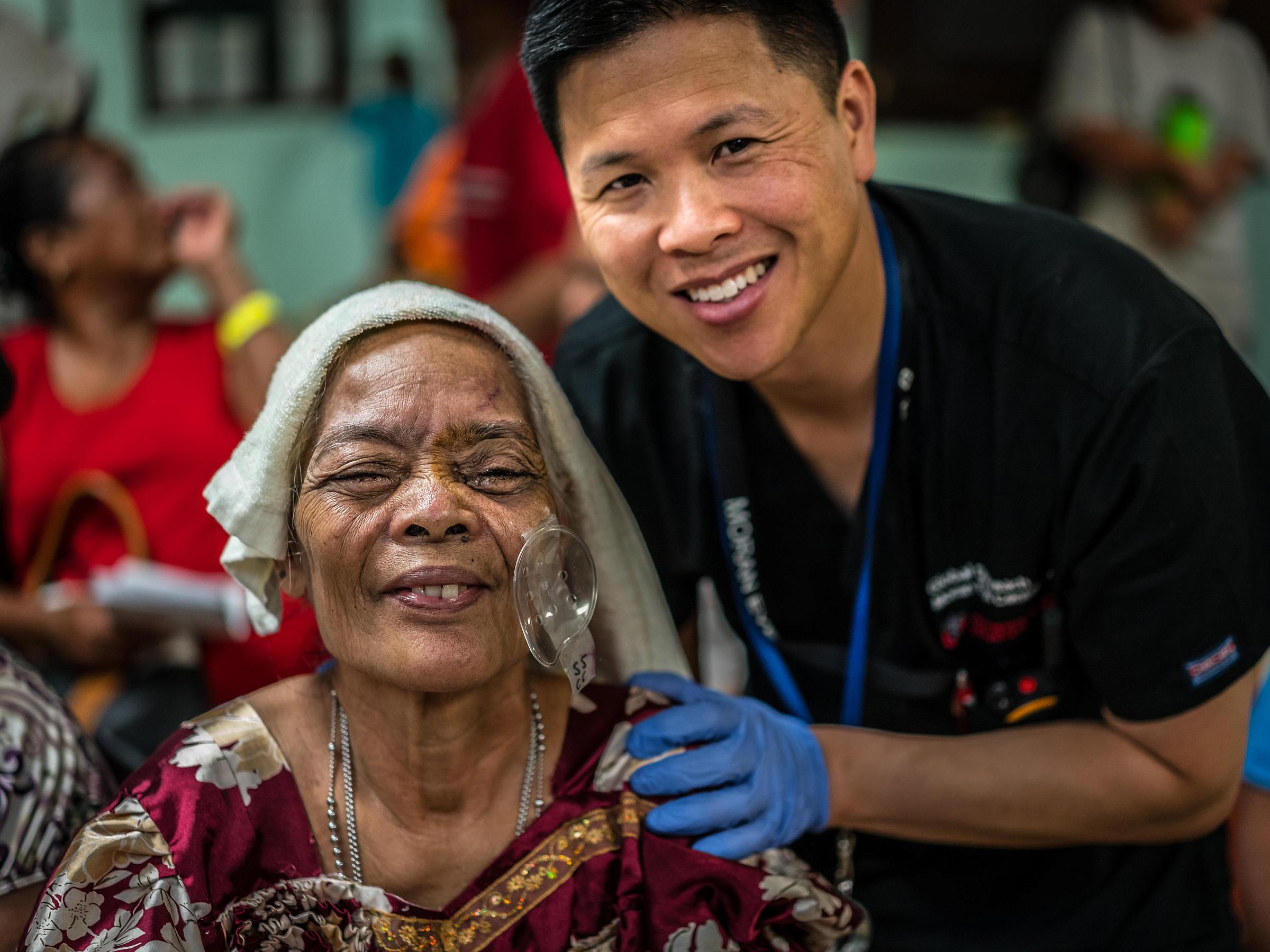 Global Outreach Division Partnership
Moran's Global Outreach Division is a key partner as a premier institution for ophthalmology outreach in the United States and has relationships with eye care providers worldwide.
The internationally recognized program works to build sustainable access to high-quality eye care in Utah and low-resource nations. It achieves this goal through teaching and training physicians and medical professionals in their home countries via medical camps that restore sight to hundreds of patients in a single week by providing surgeries and eyeglasses. The division also brings promising international surgeons and nurses to Utah for intensive ophthalmic training.
Moran is a North American academic partner of India's Aravind Eye Care System, the world's largest eye health care provider. Aravind is renowned for its unique ability to manufacture safe, effective, low-cost surgical devices for use in low-resource countries.