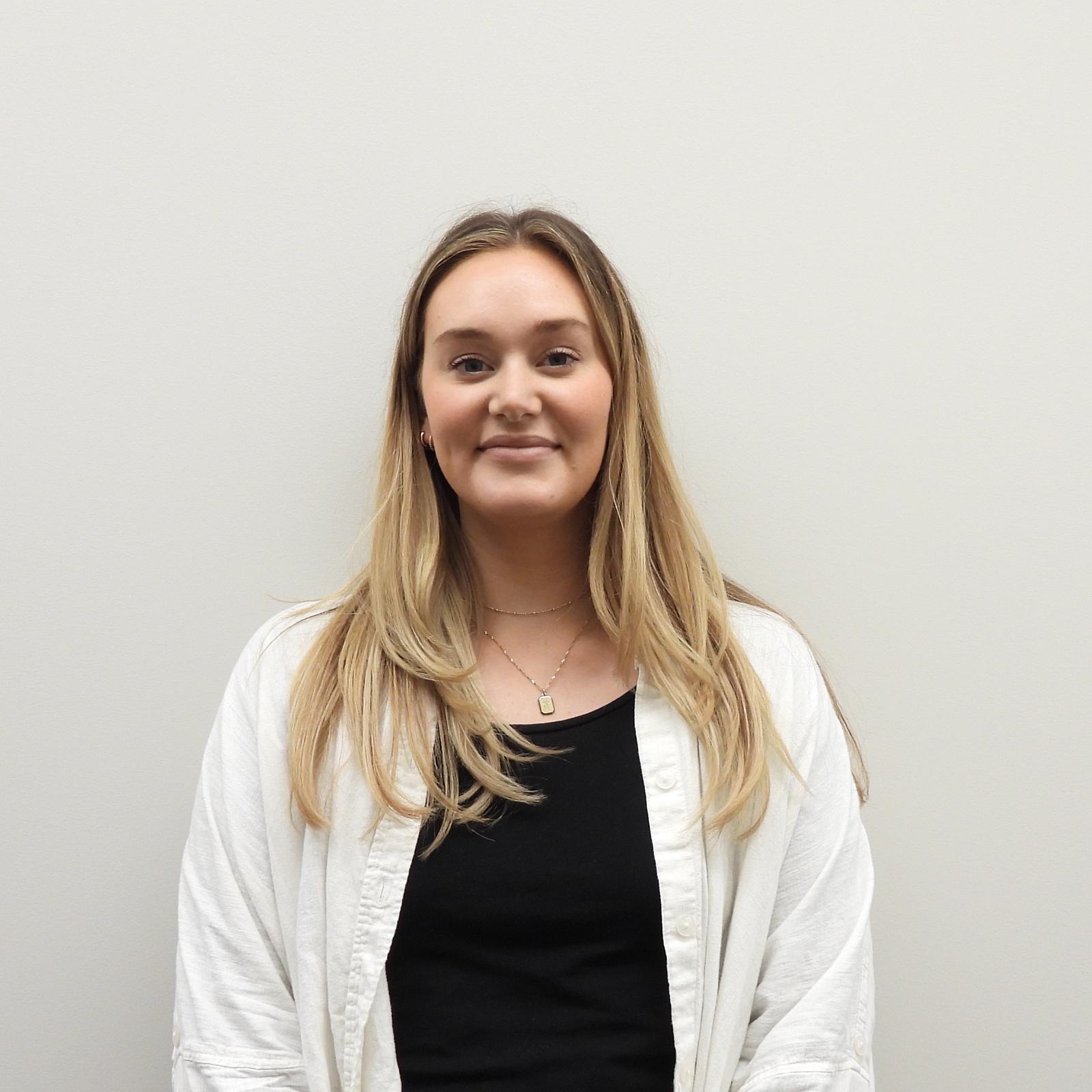 Tana Corsetti
I am from Bainbridge Island, WA. I graduated from the University of Utah in 2021 with an Honors B.S. in Kinesiology with minors in nutrition and modern dance. I hope to apply to medical school soon and this program felt like a great fit to help me be more prepared for medical school while also making me a more competitive applicant. I also wanted to find a master's program that would help propel me into a career field. I love to do yoga and Pilates, cook and bake, read, and try new restaurants in Salt Lake.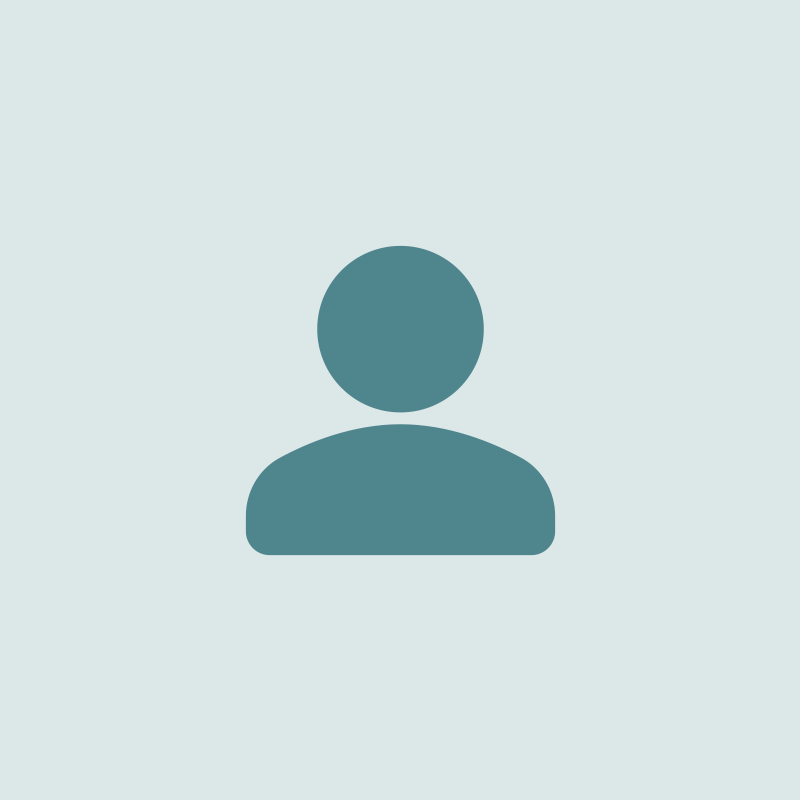 Jordan Blair Davis
I'm from Murray, Utah. I have an undergraduate degree in Chemistry and have worked in the microbiology department at ARUP for about 9 years. I decided during the pandemic that I would do something productive and pursue a master's degree. This program felt like the logical fit. I aim to spend at least one day a week in the mountains; fishing, hiking, or snowboarding.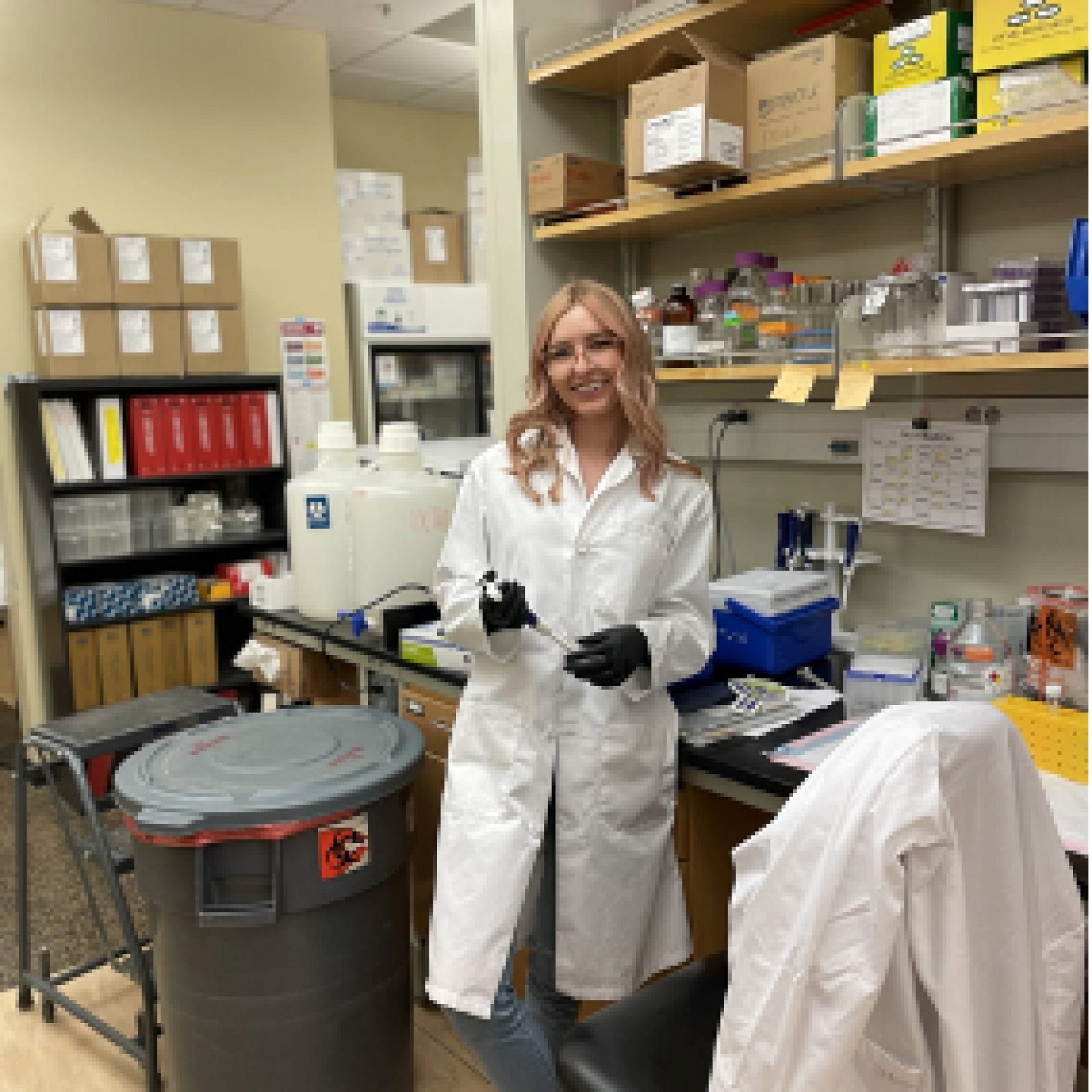 Ashleigh Soedel
I'm from Huntington Beach, CA, but have had the pleasure of living in Salt Lake City for the last 9 years. I have a bachelor's degree in Biology with an emphasis in Cell and Molecular Biology and a degree in Medical Laboratory Science, both from the University of Utah. As anundergraduate, I started doing research in an immunology lab studying T cells and melanoma. After being certified as an MLS, I concurrently started working in a clinical microbiology lab.
My experience as an MLS coupled with my research experience attracted me to the U's Masterof Science in Lab Medicine and Biomed Science program because of its versatility amongst both clinical and basic research laboratories. I believe this program will help me continue to blend bench-side science with primary patient care and allow me to be a leader in the next frontier of healthcare. Outside of school and work, I like to explore the great outdoors by hiking, climbing, and camping. I also enjoy going to metal and rock shows, playing some Zelda, hitting the gym, and chilling with my Fiancé and cat.