Jordan Sinclaire Swanier - Xavier University of Louisiana
Mentor: Aaron Quinlan, PhD
Co-mentor: Amelia Wallace, PhD
Lab: http://quinlanlab.org/
Computational and genomic techniques to explore genome biology and the genetic basis of traits.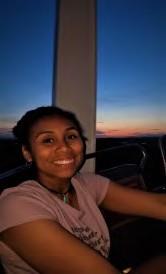 "My time in Utah has definitely molded me into a better version of myself. Here, I answered the door to opportunity, and this summer I've seen myself transform right before my eyes. I realized Utah was the perfect soil to support my growth and development. Here, I set the intention to trust that I am always at the right place at the right time. I trusted that I had a role in a computational lab although I had no coding experience."
Student research: Using CRISPR/ Cas9 for Target Enrichment and Long Read Sequencing to Genotype Medically Relevant Genes.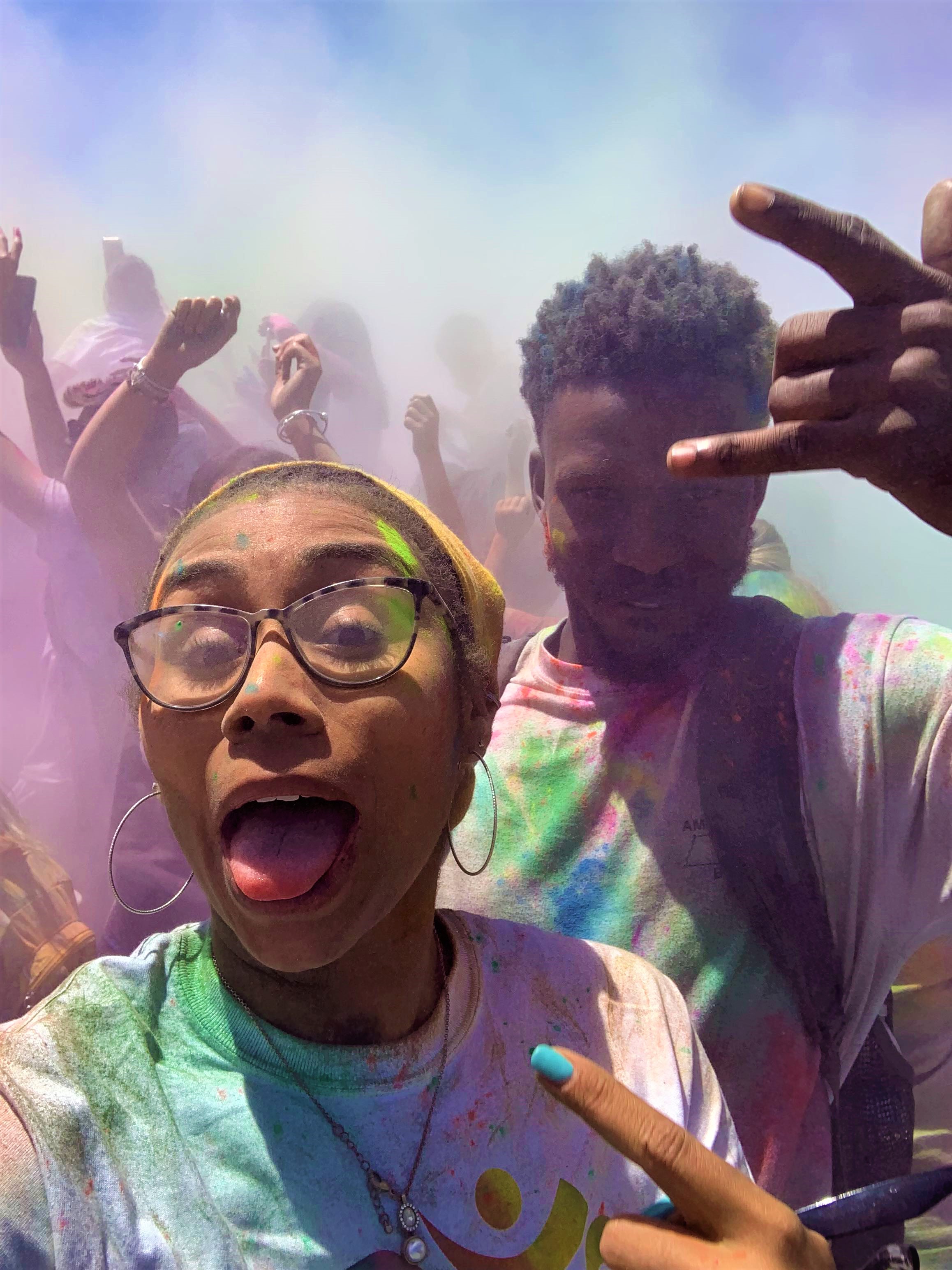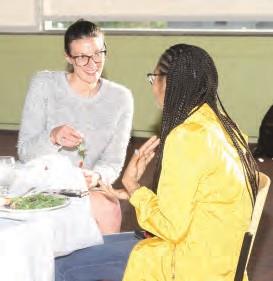 Shai Miguel - University of Utah
Mentor: H. Joseph Yost, PhD
Co-Mentor: Angie Serrano, PhD
Lab: http://yostlab.genetics.utah.edu/
Gene regulatory networks. Study of developmental mechanisms that assign different cell identities and functionalities in vertebrates.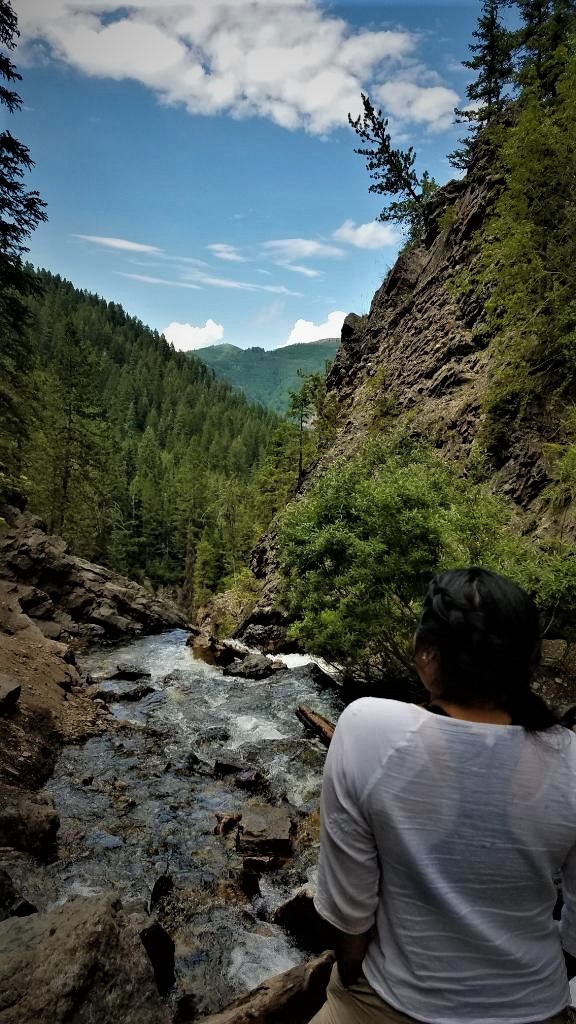 " I am eternally grateful. The time that I have spent in the Yost lab has been full of learning opportunities, patience, exploration, and wonderful discovery. Words could not describe my gratitude and love for the people that have paved the way to expanding my horizons and venturing into new interests. Thank you once again for all that you have taught me and how you've changed me." 
Student research: Effects of Histone Deacetylase Inhibitors During Neurodevelopment in Kabuki Syndrome Zebrafish.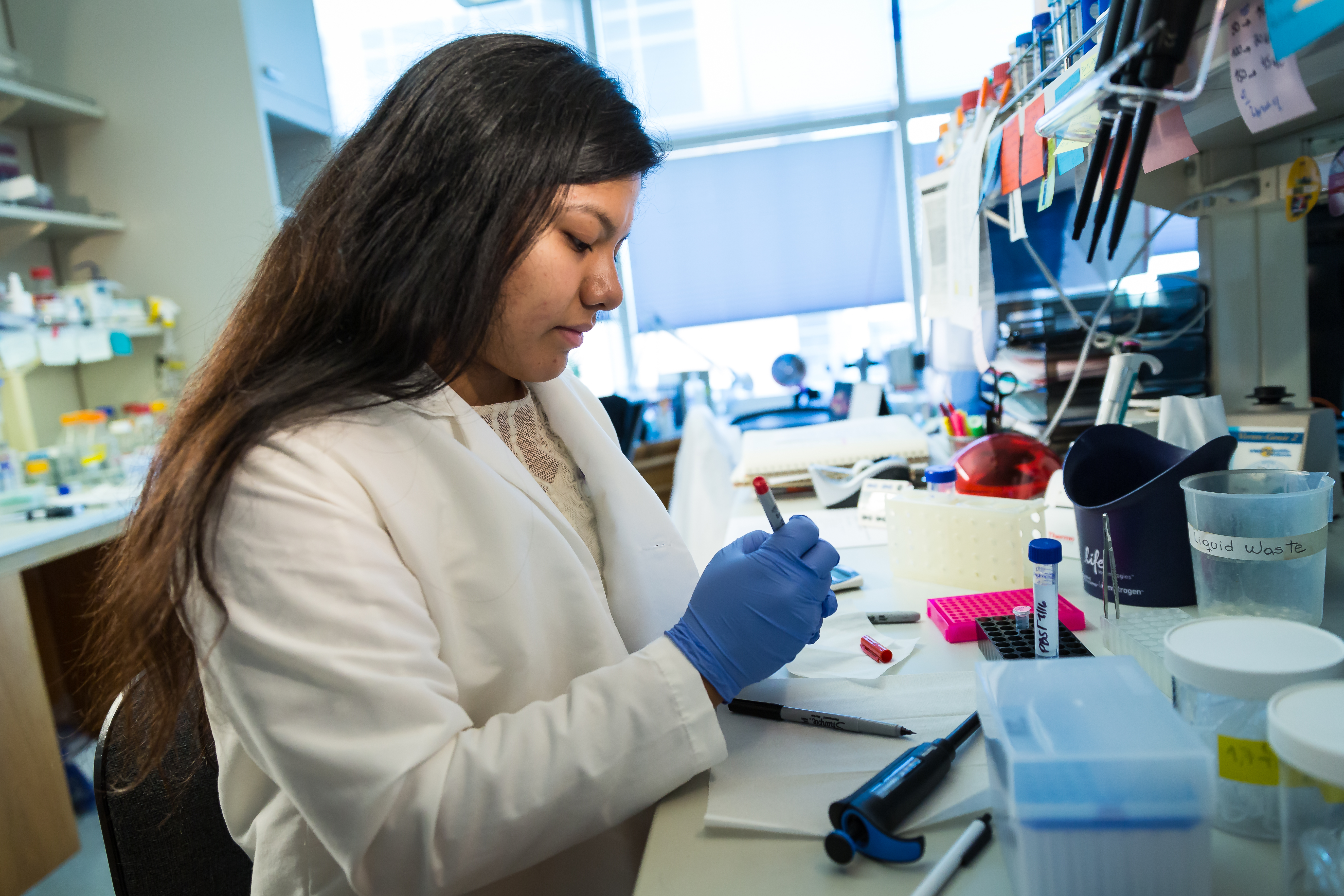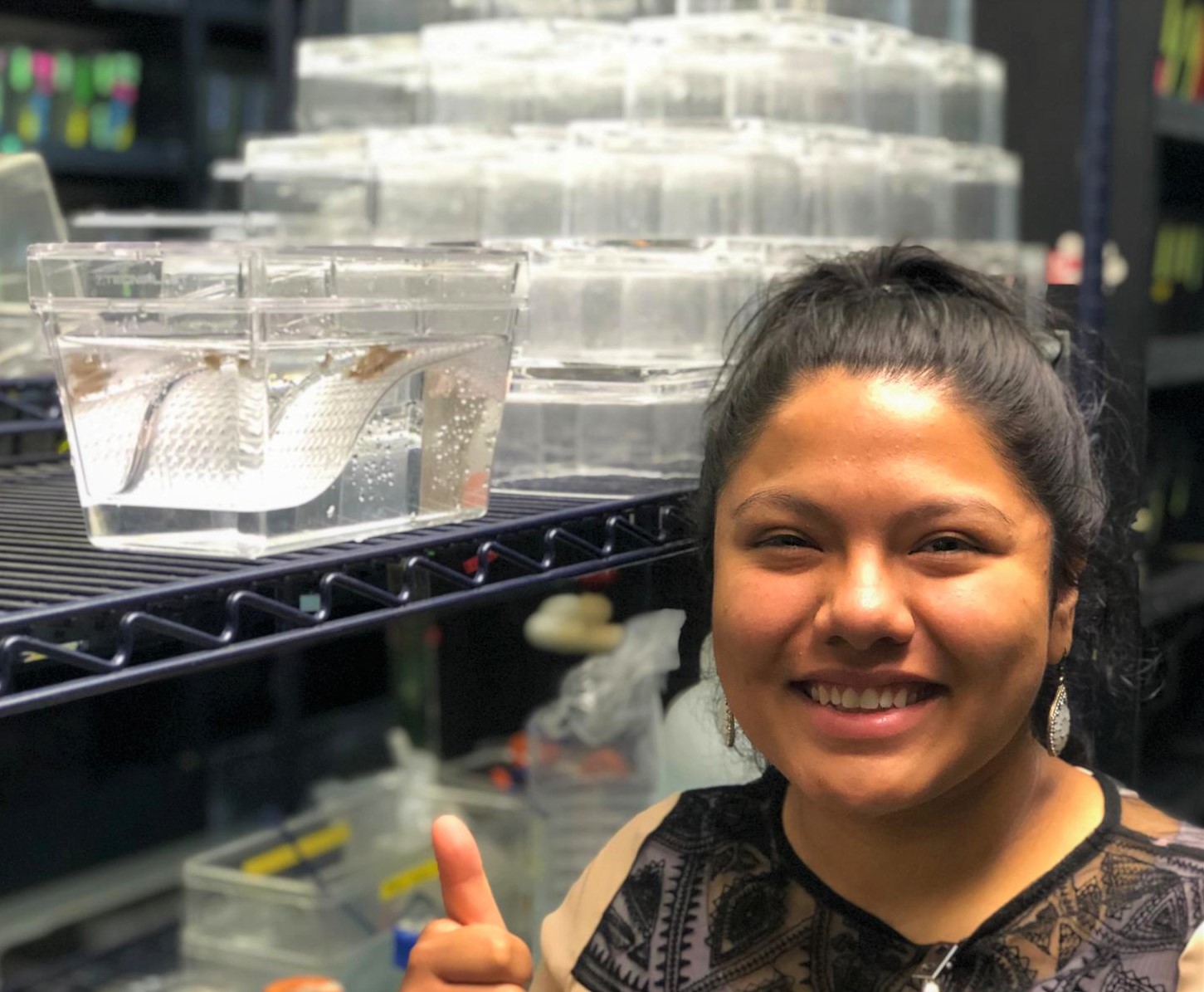 Bailee Alonzo - Texas Tech University
Mentor: Josh Bonkowsky, MD, PhD
Co-mentors: Erika Scholl, PhD and Katy Glaittli, BS
Lab: https://neuro.utah.edu/labs/bonkowsky/index.html 
Mechanisms an diseases in neurodevelopment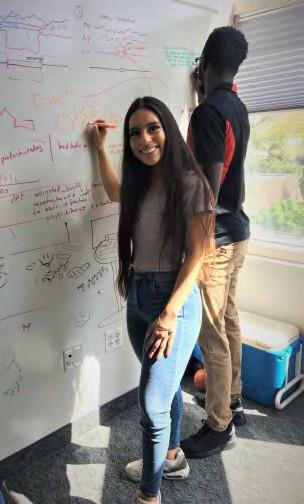 "It was so important for me to attend this program. Ever since I was little, I had a misconception that only "certain people" were given opportunities to attend summer programs, travel, and have fun responsibilities within society. My time in Utah provided me with the tools, the knowledge, the self-esteem, and the relationships I needed in order to grow. I am thankful for the friends I've made and the humble hearts that I've come to know this summer."
Student research: Characterization of Vanishing White Matter Disease Model in Zebrafish.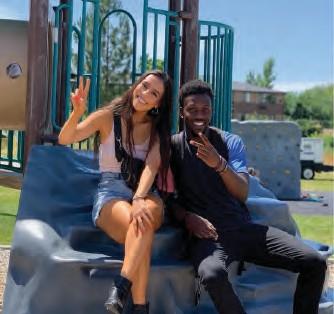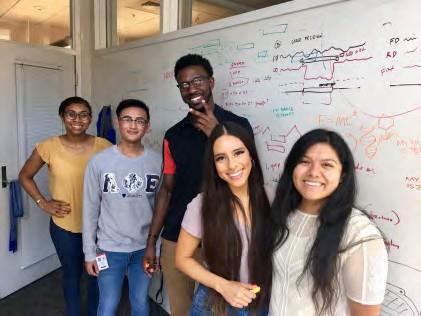 Adetunji Adeniran-Adetoye (Tunji) - Morgan State University
Mentor: Clement Chow, PhD
Co-mentor: Emily Coelho, BS
Lab: http://www.chowlab.org/ 
Genetic variation on disease outcomes.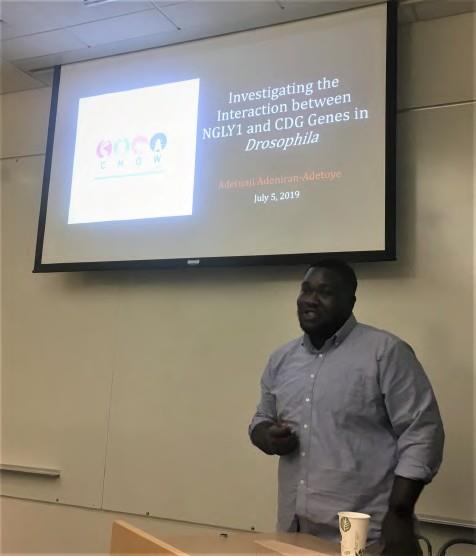 "Just as Iron sharpens Iron, positive people will inspire you to be positive. I wasn't entirely sure what to expect when I flew out to Utah for GSRM. However, I am glad and grateful for the opportunity. I have learned so much and met a lot of wonderful people. In summary, it was a fun and unforgettable experience."
Student research: Investigating the Interaction Between NGLY1 and CDG Genes in Drosophila.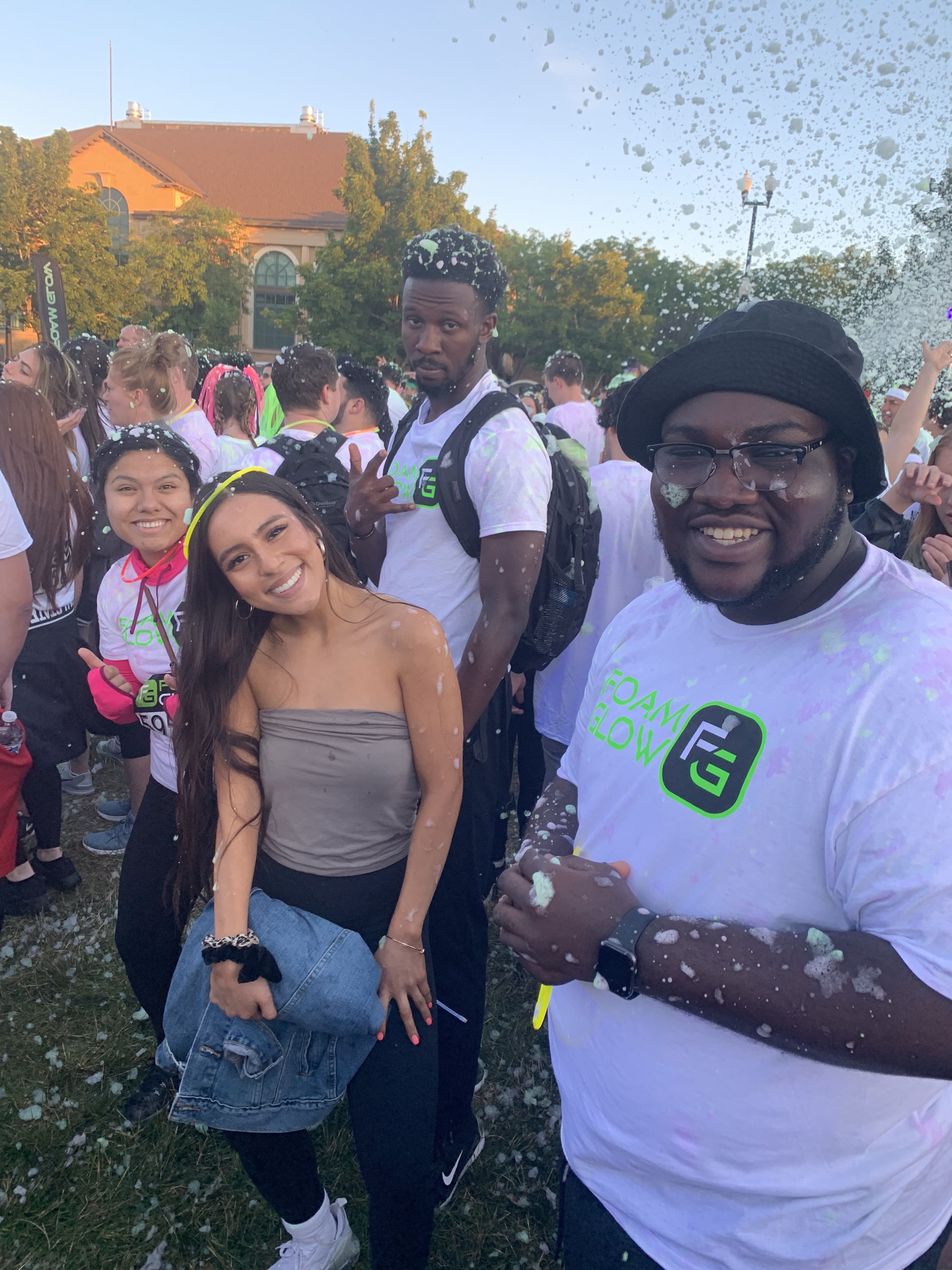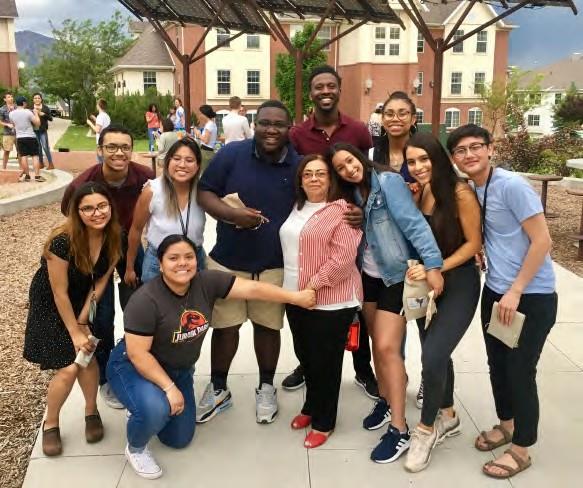 James Banks - University of Utah
Mentor: Claudio Villanueava, PhD
Co-mentor: Vanja Panic, BS
Lab: https://biochem.web.utah.edu/villanueva/Villanueva_Lab/Welcome.html 
Transcriptional regulation and energy metabolism.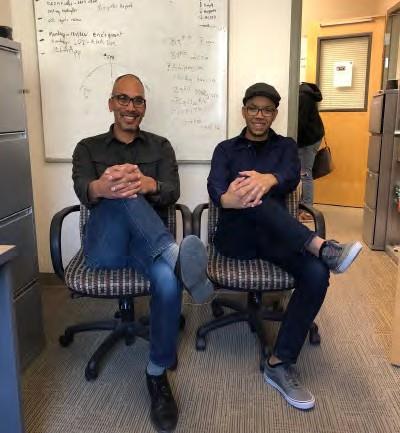 "On the first day of the internship—orientation—we were asked to write one word for what we wanted to get out of this program. My word along with a number of others was growth. Little did I know that day that I would get much more out of this opportunity than growth. These 10 weeks have been demanding but so rewarding. Not only did I learn so much through the lab space thanks to the Villanueva Lab, but weekly, we were also given the opportunity to listen to a number of scientists and established professionals in their fields talk about their research and stories. I believe it is safe to say that this program has exceeded each intern's expectations. From the research to the shadowing opportunities to the seminars."
Student Research: Glycogen Synthase Regulation in Brown Adipose Tissue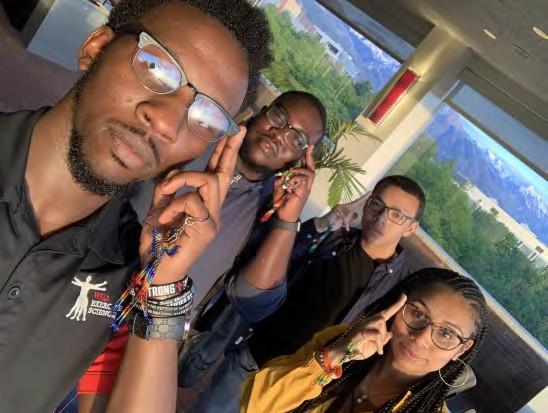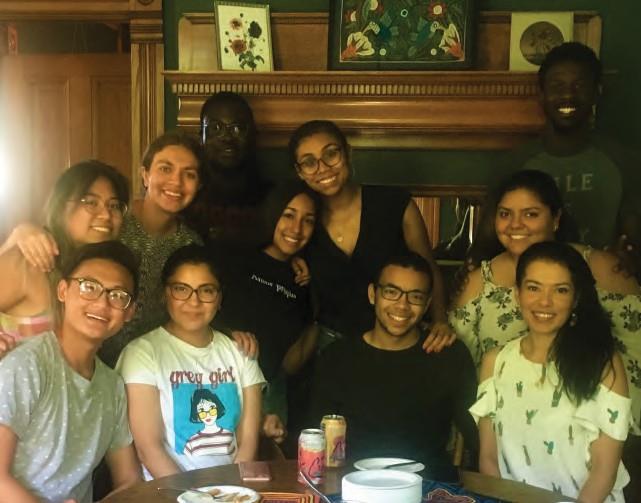 Paola Fonseca-Romero (Pao) - Universidad Ana. G Mendez, Carolina Campus
Mentor: Anne Blaschke, MD, PhD, FAAP, FPIDS, FIDSA
Co-mentor: Shannon Nielsen, BS
Lab: https://healthcare.utah.edu/fad/mddetail.php?physicianID=u0221793 
Pathogen-based epidemiology of invasive bacterial and viral disease in children. Developing PCR-based molecular testing using molecular microbiology.
"Gracias" for being an amazing first-time internship. Thank you for the opportunity of allowing me to be part of this clinical research. I can confidently say I wouldn't have grown and learned as much as I have these past 2 months without everyone's constant support, guidance and feedback. Also, all the happy memories I will be taking back home that I spent with my new friends in this program. This internship was truly an outstanding one."
Student Research: Diagnostic utility of multiplex PCR-based assay on pleural fluid of children with parapneumonic empyema.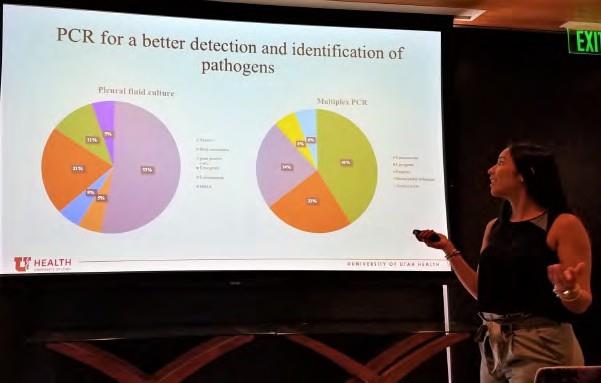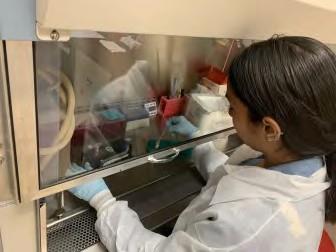 Alexandra Acuna (Alex) - University of Utah
Mentor: Martin Tristani, MD
Co-mentor: Natalia Torres, PhD
Lab: http://cvrti.utah.edu/~tristani-firouzi/index.html 
Precision cardiovascular medicine.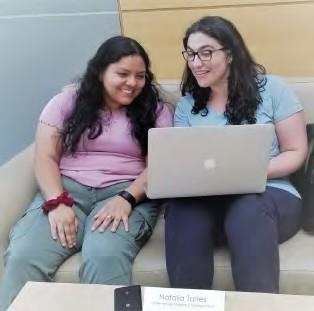 "This summer was incredibly impactful. I met amazing people, made lasting connections, and had the privilege to work alongside a fantastic team of mentors. I want to extend my sincerest gratitude to Dr. Tristani and Dr. Torres for welcoming me to their team. I will forever be grateful to Dr. Slattum, Dr. Yost, and all the GSRM team for granting me this invaluable experience."
Student Research: NFATc1 is a Novel Atrial Fibrillation Susceptibility Gene.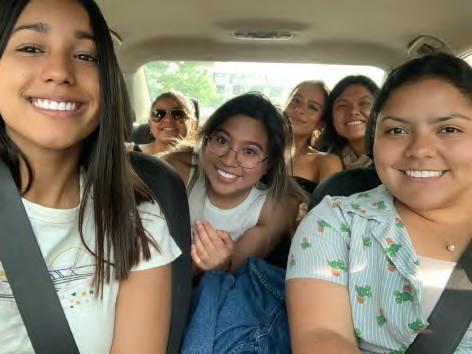 Obadiah Issachar Kirk (Izzy) - Western Kentucky University
Mentor: Stavros G. Drakos, MD, PHD, FACC
Co-mentors: Sutip Navankasattusas, PhD, Thirupura Shankar, BS and Dinesh Ramadurai, BS.
Lab: http://www.cvrti.utah.edu/~drakos/Site/cvrti.html 
Cardiac recovery and chronic heart failure.
"I cannot fully convey my gratitude and appreciation to the people who have invested the time and energy into making this program all that it is. The things that I have absorbed from this program go far beyond the confinement of a classroom, and surpass the environment of yes, even a laboratory. I feel not only fortunate and privileged to have been involved in such an unparalleled program, but extremely blessed."
Student Research: Role of Mitochondrial Pyruvate Carrier 1 (MPC1) in Heart Failure and Implications in Cardiac Recovery.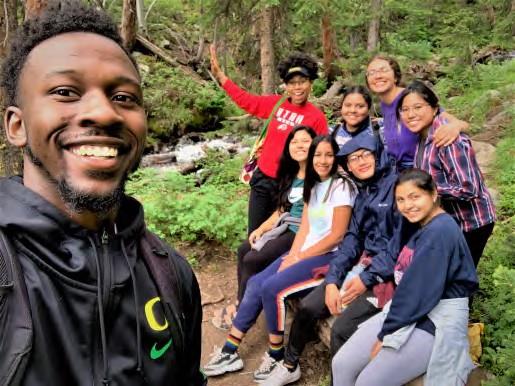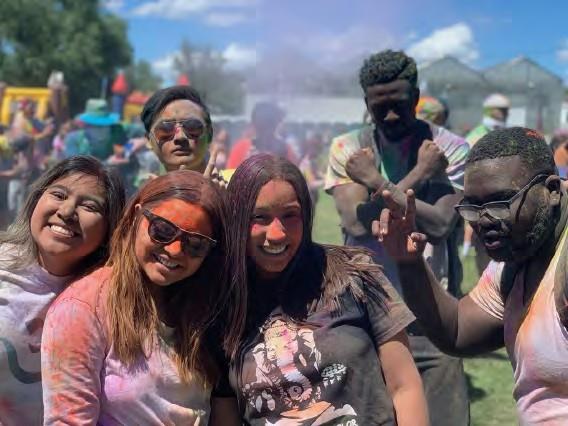 Yeng Yang - University of Wisconsin-Madison
Mentor: Kristen Kwan, PhD
Co-mentor: Sri Pratima Nandamuri, PhD
Lab: https://www.kwan-lab.org/ 
Eye development, morphogenesis, cell signaling, adhesion and cytoskeleton.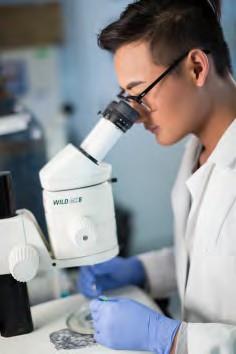 "Through the program, I have gained wisdom, love, cultural competency, courageous leadership, and authenticity. From the mentorship in the Kwan lab to the courage to be myself, this program was a family that has impacted me in ways I could never have imagined. GSRM has given me the opportunity to slowly transcend the limitations set on minorities like everyone in the program by not only having me, but a group of diverse individuals comes together. And with that, Ua Tsaug."
Student Research: The Role of Primary Cilia in the Developing Eye.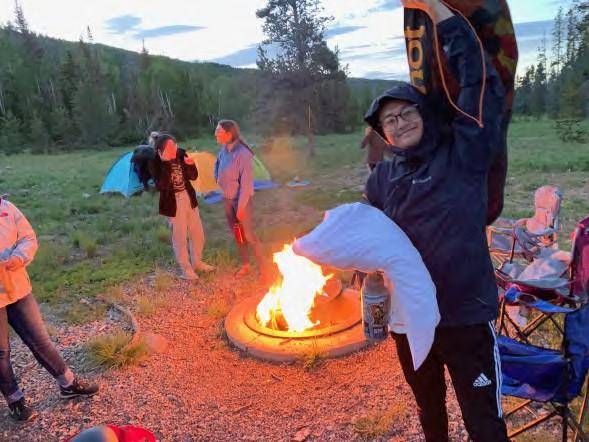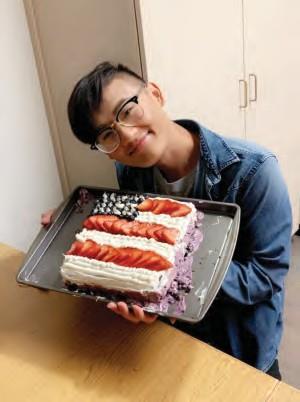 Jazmine Abril - University of New Mexico
Mentor: Angela Fagerlin, PhD
Co-mentor: Rebecca Delaney, PhD
Lab: https://medicine.utah.edu/faculty/mddetail.php?facultyID=u6004810 
Methods for communicating medical data to patients and providers. Development and testing of decision support interventions.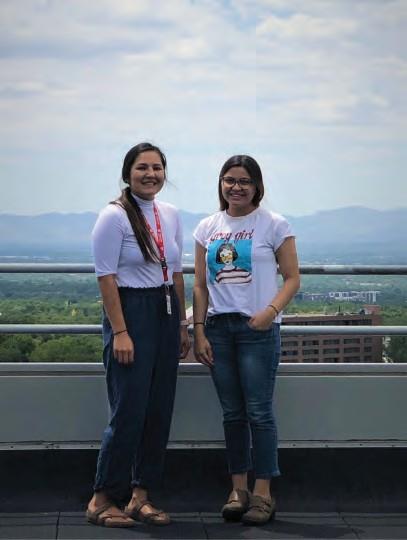 "My time in the GSRM program at the University of Utah has been memorable. I have had the opportunity to learn new skills and contribute to two research projects during these 10 weeks. I worked hard, but I know the GSRM staff and members of my lab worked even harder to help make my experiences great. What I appreciated most about coming to the University of Utah was the culture of service."
Student Research: Demographic and Psychological Associations with Zika Preventive Behavioral Intentions.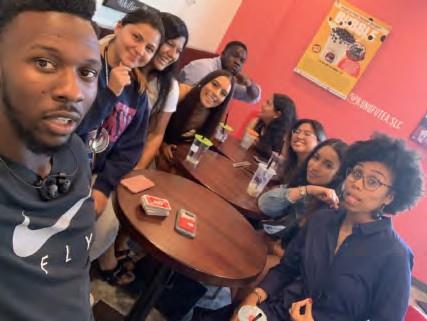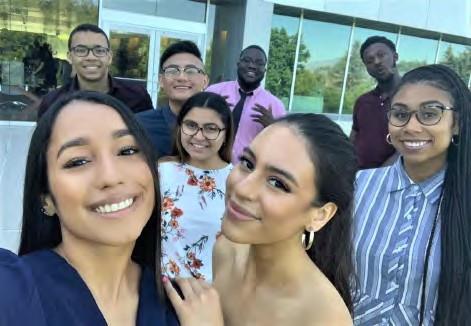 Elvelyn Fernandez (Elvy) - Georgetown University
Mentor: Alana Welm, PhD
Co-mentor: Alicia Lai, PhD
Lab: https://uofuhealth.utah.edu/huntsman/labs/welm-labs/
Tumor-host interactions, metastasis and discovering new and improved cancer therapies.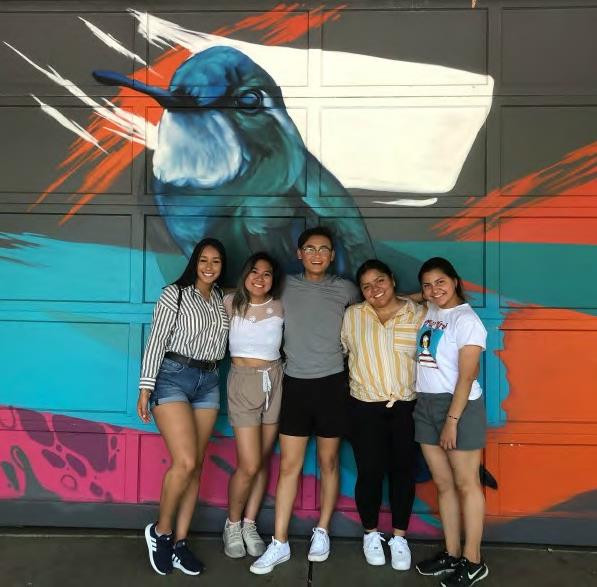 "Although I applied to GSRM not firmly believing in myself, I am so grateful to have had everyone in GSRM continuously believe in me. I am grateful for my mentors who patiently taught me techniques to understand cancer. From my time in the lab, I have learned that assisting in research is empowering. I am grateful for the professionals I have met who understand the necessity of diversity in science, affirming that I do have a place in the field. I am grateful for the friends I have made in this program who have continuously shared their stories and kindness. Participating in the GSRM program reinstalled my passion for science and the confidence that I can be successful in the medical science field."
Student Research: Assessing Tertiary Lymphoid Structures in Mouse Mammary Metastasis Models to Predict Immunotherapy Efficacy.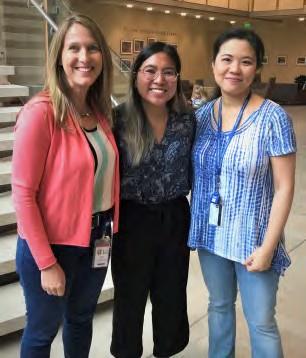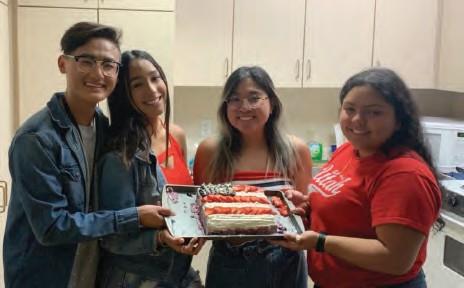 Celine Slam - University of Utah
Mentor: Paul A. Sigala, PhD
Co-mentor: Amanda Mixon, BS
Lab: https://medicine.utah.edu/biochemistry/labs/sigala-lab/ 
Malaria biochemistry and cell biology, heme metabolism, organelle function and adaptation.
"When reflecting how far I've come throughout this internship. I remember the dinner that first night when we were presented with individually crafted, beaded hummingbirds made for us from indigenous people in Gloria's community. I was stunned by this beautiful gift that reflected the hard work and thoughtfulness of the maker. This beaded hummingbird serves as a larger metaphor for the program; I would like to thank every- one for the hard work they put into GSRM and the mentorship, giving me this experience to have the grace and fearlessness of a hummingbird."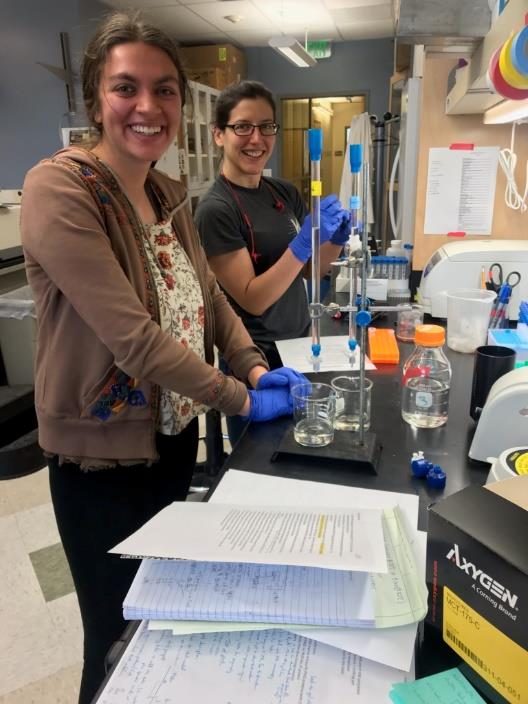 Student Research: Elucidating the Role of a Divergent Heme Oxygenase in Organelle Biogenesis in the Malaria Parasite.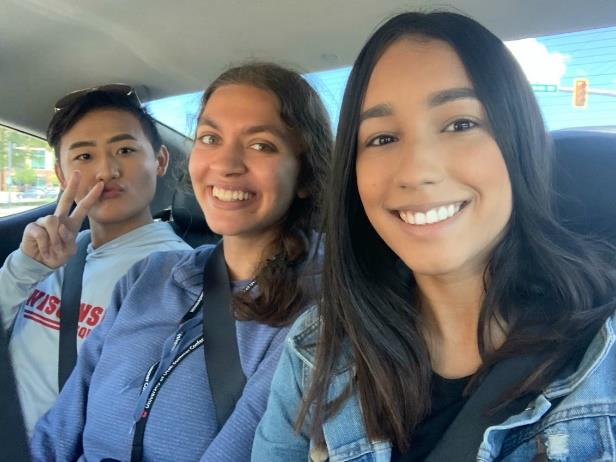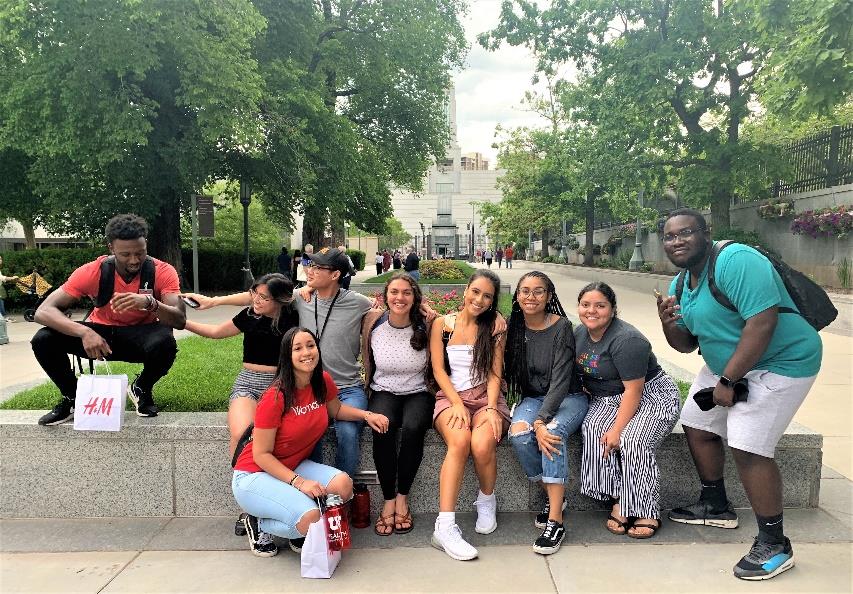 Gloria Slattum, PhD
GSRM Program Director
801-587-1281
gloria.slattum@hsc.utah.edu
H. Joseph Yost, PhD
Principal Investigator
Maija Holsti, MD, MPH
Director of Research Education