Building Partnerships to Address Surgical Demand in Ghana

"We help him with whatever he needs."
- Dr. Jeremy Meier, UofU Faculty, Otolaryngalogist; on building supportive partnerships with the only ENT surgeon in Cape Coast, Ghana.
Department of Surgery faculty at the University of Utah are building ties in Ghana to expand the reach of specialty surgeons working in Otolaryngology practice ("Ear, Nose &Throat"). For over a decade, the University of Utah has been in partnership to build capacity in the cities of Kumasi, and Accra, Ghana (the nation's capital). As these efforts continue to mature, new work in neighboring counties must begin as we examine and renew our commitment to health systems strengthening within Ghana. As we demonstrate sustained effort, equitable focus and impact, we build rapport and authentic partnerships with the Ghanaian public and private authorities charged with moving health outcomes for the country.
 Dr. Jeremy Meier, faculty member in the division of Otolaryngology, is leading a project of bi-directional exchange to expand ENT services to Cape Coast, Ghana, in partnership with Dr. Peter Appiah Thompson, who is the sole provider of ENT specialist care to a catchment area of 2.2 Million.
Dr. Meier's initial 2014 site visit introduced him to the unique challenges facing delivery of care in Cape Coast, the need for donated microscope and telescoping equipment, and for advanced training in tympanomastoidectomy (a procedure to rebuild the ear drum). At the request of Dr. Appiah-Thompson, Dr. Meier has returned for subsequent years to develop this competency in the face of overwhelming demand for it in the region. In the first year, the two performed 9-10 cases which grew to 14 cases the subsequent year. Dr. Meier's assembled team included chief resident Dr. Nick van Buren and 4th year medical student Jonathan Curtis and together they performed whatever ENT surgeries were needed ranging from tympanomastoidectomies to tracheostomies and the removal of laryngeal papillomas. Yet as solution, devoted attention to one surgeon is clearly insufficient to the need in that region, which is upwards of 100,000 annually in his catchment area, and so finding strategies to increase the workforce of Ghanaian specialists remains a spectacular priority.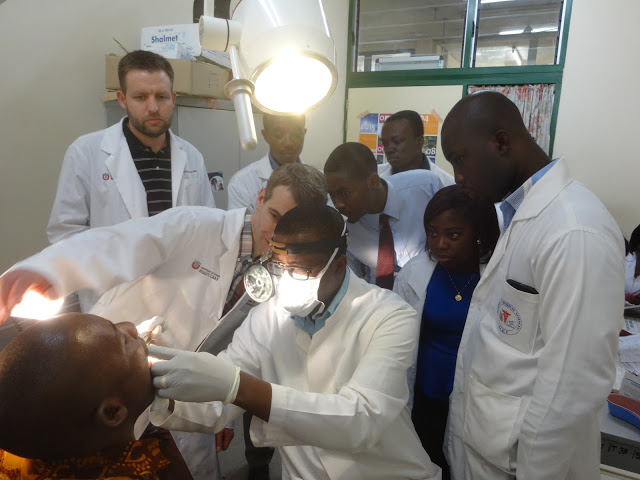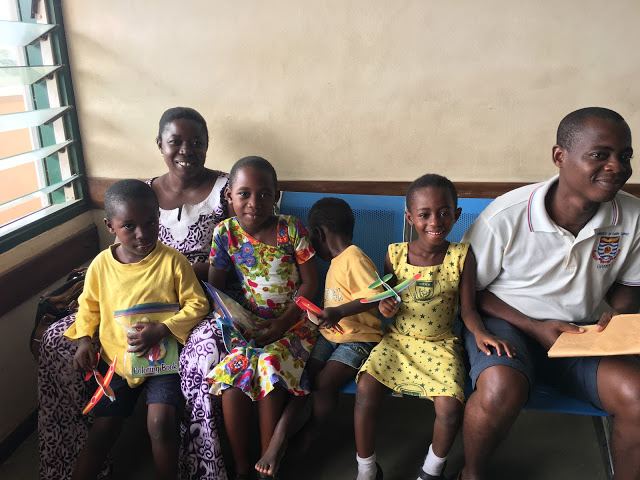 The future direction of this project is support Ghanaian-led research into tracking patient outcomes, and to structure sustained professional mentorship and exchange with the Cape Coast site as we send University of Utah faculty to the region every 3-4 months, and bring Ghanaians here.
Click here for more information on the division of Otolaryngology within the Department of Surgery. Photos courtesy of Jeremy Meier, banner image (created by Erik Cleves Kristensen) used under Creative Commons 2.0 Generic license