Building Heart Failure Programs through Surgical Exchange
There's a saying, "Before you can run you need to learn how to walk."  After their time with us, the Chinese team, they got it. At first they were like, "we will train a surgeon, we will find a patient, we will do a VAD."
- Dr. Stravos Drakos UofU Faculty, Cardiac Surgeon; on launching a new Heart Failure Program at Sichuan Province People's Hospital.
After forty-years at the leading edge of pioneering advances in heart transplant, artificial hearts, and Ventricular Assist Device (VAD) therapies, the University of Utah is deepening its role as a hub of international exchange and collaboration and as an incubator for VAD programs worldwide.
Based on his previous experience in launching VAD in Greece Dr. Stavros Drakos, faculty member in the division of Cardiothoracic Surgery & Director of the Utah Cardiac Recovery Program, was asked by Sichuan Province People's Hospital (SPPH) leadership to help start a VAD program in China. The plan was to send from SPPH an ICU nurse who would function as a coordinator, a cardiologist and a surgeon for 6 months; the University of Utah would welcome them as Research Scholars and assign them to a project.
Utah surgeons worked with their colleagues to develop a deliberate paradigm- that it is necessary first to get the infrastructure ready, to know what is regular, and how to treat the first stage of the disease, the second stage, etc. before proceeding to the final stage… 
"They were following our Cardiology team and shadowing every aspect of our operations— rounds, labs, ORs, all clinical-academic meetings. They had full exposure to everything, they were part of the team in the end."
Cardiovascular Diseases (CVDs) remain the leading cause of death in China, accounting for every 2 out of 5 deaths. WHO reports CVDs as the number one cause of death globally; more people die annually from CVDs than from any other cause. Heart Failure programs, and networks of coordinated expertise at tertiary hospitals fulfill an important response to this upward-trending disease category.
At SPPH, Dr. Drakos and his Chinese colleagues identied means of improvement at every level—better integrations with Surgery with ICU, specific functional testing modalities for HF patients—and added all of the components. Drakos rounded with them in the inpatient and outpatient setting for a full-week could see everything they were doing in detail.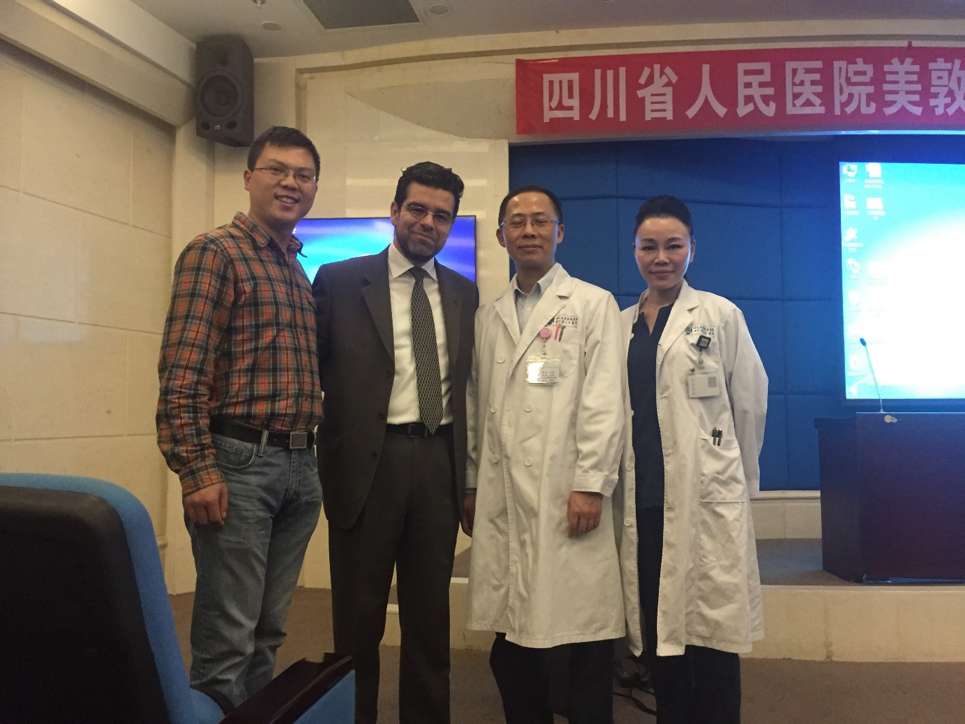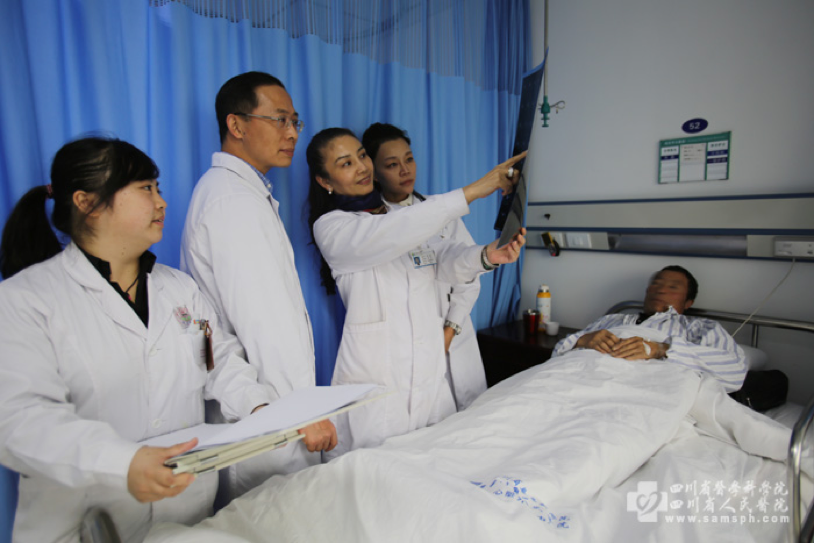 A year later, Dr. Drakos returned to celebrate the anniversary of the program to find the 30 in-patient beds were always full, thousands of outpatient cases had been logged, and a very good reputation built within the hospital (which is extremely important for a program in its infancy). They had three attendings  and a specialist surgeon doing very high risk cases such as bypass surgeries, and valves, and operations with use of temporary mechanical support in order to bridge patients from the ICU to recovery. "They have been doing all of the steps that they need to in order to start a comprehensive heart failure program program and they are ready."
A barrier now is to get Chinese equivalent of FDA approval to use durable ventricular assist devices as chronic therapy in end-stage HF patients. Steps to advance the exchange project between Utah and SPPH are pre-planned: when the VADs team at SPPH is ready to do their first cases, surgeons from the UofU will be there to assist; UofU will send cardiologists to help them perioperatively at subsequent phases.
Click here for more information on the division of Cardiothoracic Surgery within the Department of Surgery. Quoted statements are attributed Dr. Drakos. Photos courtesy of Stavros Drakos and Sichuan Province People's Hospital.